Manchester United entered headed off on pre-season tour full of optimism with hope of a strong 2023/24 season. All the positivity is slowly being eroded away after a really tough month, where a lot has gone wrong.
Here is a look at the 12 worst setbacks to impact Manchester United already this season, ranked from 11 to 1.
12) Amad gets injured
Amad suffered an injury 10 minutes into the first game of the pre-season tour. The youngster scored 14 goals on loan last season and there were high hopes he could make an impact for United's first team this season. Instead he now faces missing most of 2023.
11) Mason Mount injured
Another fitness setback, which is a theme of United's bad luck, new signing Mason Mount has suffered an injury. The Telegraph report he could even be out until October, with the injury worse than first anticipated. Mount had struggled to fit into Ten Hag's new system, but his absence is not good news.
10) Pre-season schedule has backfired
It really looks like Manchester United's hectic eight-match pre-season schedule has backfired on the team. The club played eight matches in five different countries, including a cross-state trip of America. It was too much for the players, mentally and physically, which has shown up in the team's early games where the squad already look off their game.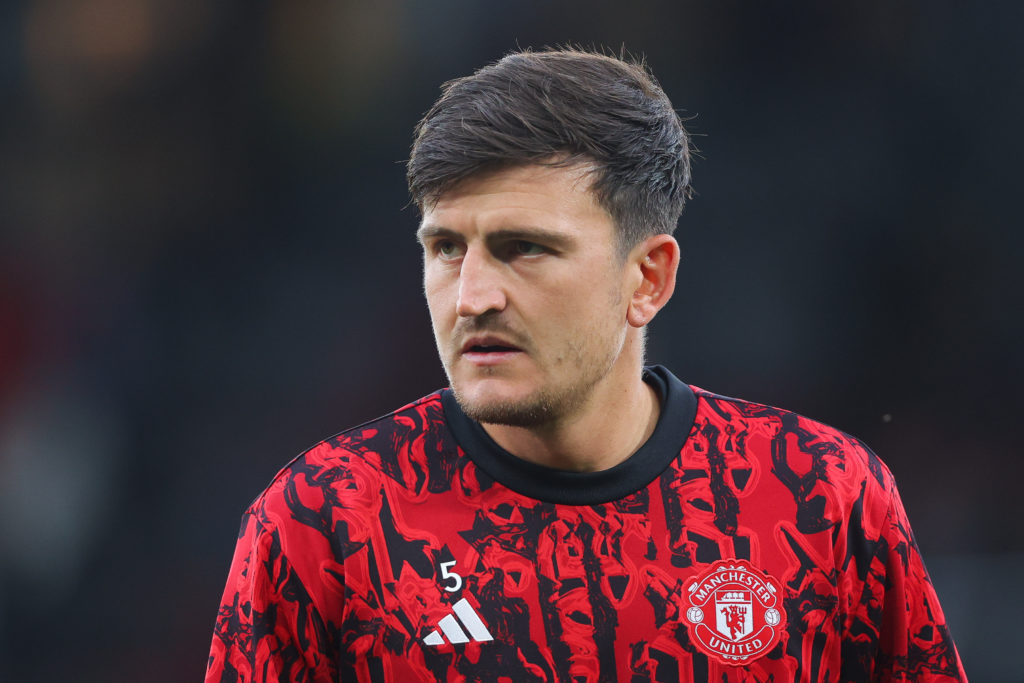 READ: Confirmed Manchester United transfers in, out, loans, releases, youth for 2023/24
9) Andre Onana may be heading to the AFCON
It has emerged new signing Andre Onana may be repairing his relationship with Cameroon and could play in their upcoming AFCON qualifier. This could lead to Onana heading to the tournament in January, missing four to six weeks and big games in the Premier League and FA Cup.
8) Luke Shaw the latest to suffer an injury
It feels like it's beyond a joke at this point. First choice left-back Luke Shaw is out for weeks with an injury, What is going on at United? Add Shaw's injury into Tyrell Malacia being injured, and United have a real problem to address at left-back. This could divert scarce transfer funds which are needed in other areas.
MORE UNITED STORIES
7) Harry Maguire is staying
As it stands, Harry Maguire is set to stay at Manchester United. The club accepted a fee for the former captain to sign for West Ham, before the deal fell through. West Ham have since moved for another defender. United are stuck with a centre-back who Erik ten Hag doesn't rate, and are unable to sign a replacement who he does want.
6) Ten Hag's new tactics don't work
On the pitch it has not looked good for Manchester United so far. A big part of that has been Erik ten Hag's new midfield being a disaster. The trio of Mason Mount, Bruno Fernandes and Casemiro lack balance and control, and have led to United being overwhelmed defensively. United won one game they could easily have lost, and lost the other. The manager was going to have to re-think prior to Mount's injury, but the conundrum will remain when he returns.
5) The Mason Greenwood charade
Manchester United handled the Mason Greenwood saga embarrassingly badly. The club wanted to bring him back, before details were leaked, sparking a furious backlash. United have since announced he won't play for the club again, with a statement blaming the reaction. The club had months to prepare for this and still managed to get it badly wrong. This overshadowed everything relating to United last week, and led to the club making front page news for all the wrong reasons.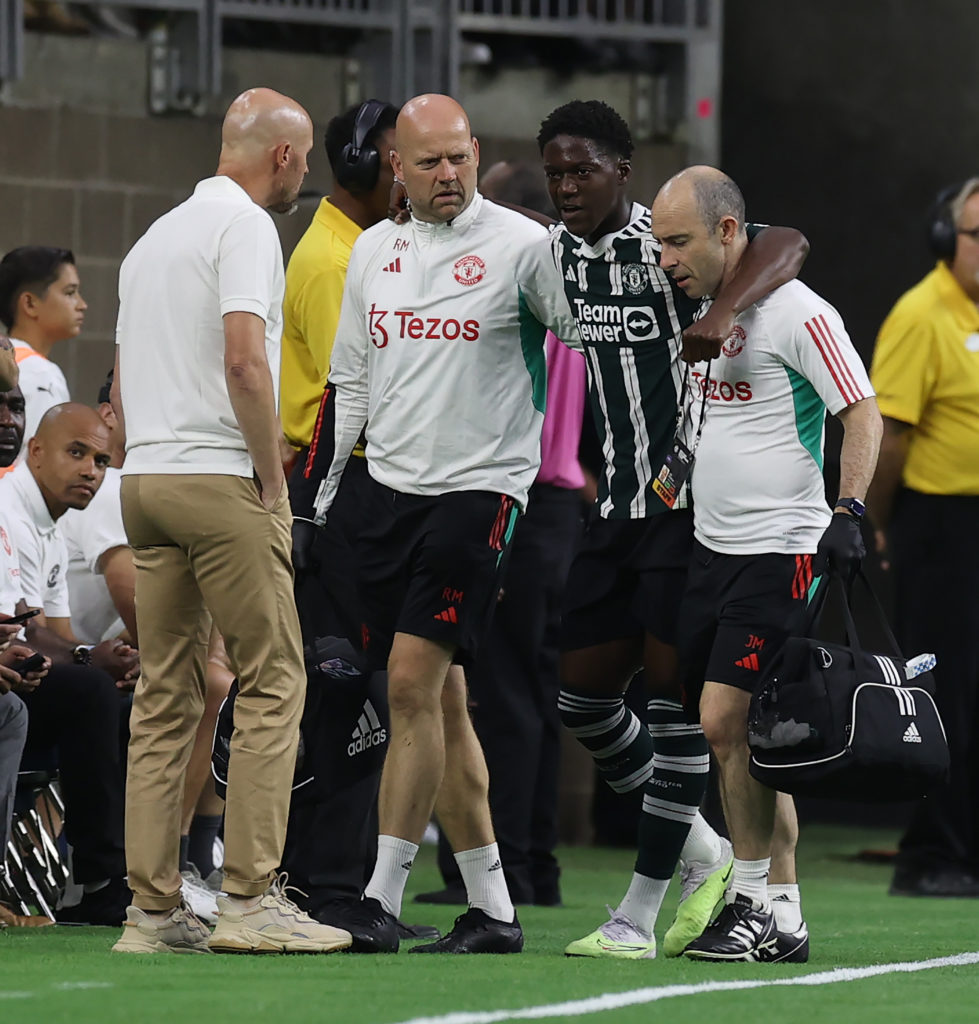 4) Kobbie Mainoo injury
Kobbie Mainoo was the bright spark of Manchester United's pre-season, before he suffered an injury against Real Madrid. The teenager was being primed for a key role in midfield. Erik ten Hag insists Mainoo will get a chance when he returns, but the setback has been frustrating. With the midfield currently looking unbalanced, it really does look like Ten Hag was counting on him.
3) Money has run out for new signings
You could make a case for this sitting at number one. After making three signings, Manchester United's money has run out. Even with clawing a little back from sales of Anthony Elanga, Fred and Alex Telles, it's not enough to finance more moves, yet. The expected sale of Harry Maguire has not come off, and it's possible Dean Henderson and Donny van de Beek only move on loan. Meanwhile midfield injuries make it likely Scott McTominay will have to stay. All the momentum from a decent start to the transfer window has ground to a halt.
2) Rasmus Hojlund being injured
After £64 million signing Rasmus Hojlund was unveiled, there was excitement to see him in action. But this has not happened, yet. The Dane arrived with a back injury which has caused him to miss the opening two games, and of course, Anthony Martial was not fit enough to start either. This was more bad planning from United, where quantity was required as well as quality. Hojlund may be set to return soon, but his absence has been felt already. United have created the third most 'big chances' in the league after two games, yet the only player to score is centre-back Raphael Varane.
1) The Glazers are still here
The root cause of all Manchester United's problems, the Glazers. It is down to them that United are left needing to sell to buy, to strengthen the squad, after years of mismanagement, while unwanted players are stuck at the club on high wages. The mishandling of the Mason Greenwood saga can also be pinned on their leaderless approach. It is their commercial-focused strategy which saw the club go on a globetrotting pre-season tour. The proposed takeover has not yet gone through, with conflicting reports each week whether they will sell, or if they intend to stick around. For now, they remain, casting a dark cloud over Manchester United.
Related Topics