Manchester United manager Erik ten Hag says he sees Kobbie Mainoo as a partner for Casemiro when he is fully fit.
Manchester United's pre-season was impacted by unfortunate injuries to Amad Diallo and Kobbie Mainoo.
Mainoo in particularly was carving out a role, starting all four games before his untimely injury against Real Madrid.
United's Premier League season kicked off without Mainoo this past Monday, and Erik ten Hag's tactics weren't quite right. He sees Mainoo as a potential solution.
READ: Confirmed Manchester United transfers in, out, loans, releases, youth for 2023/24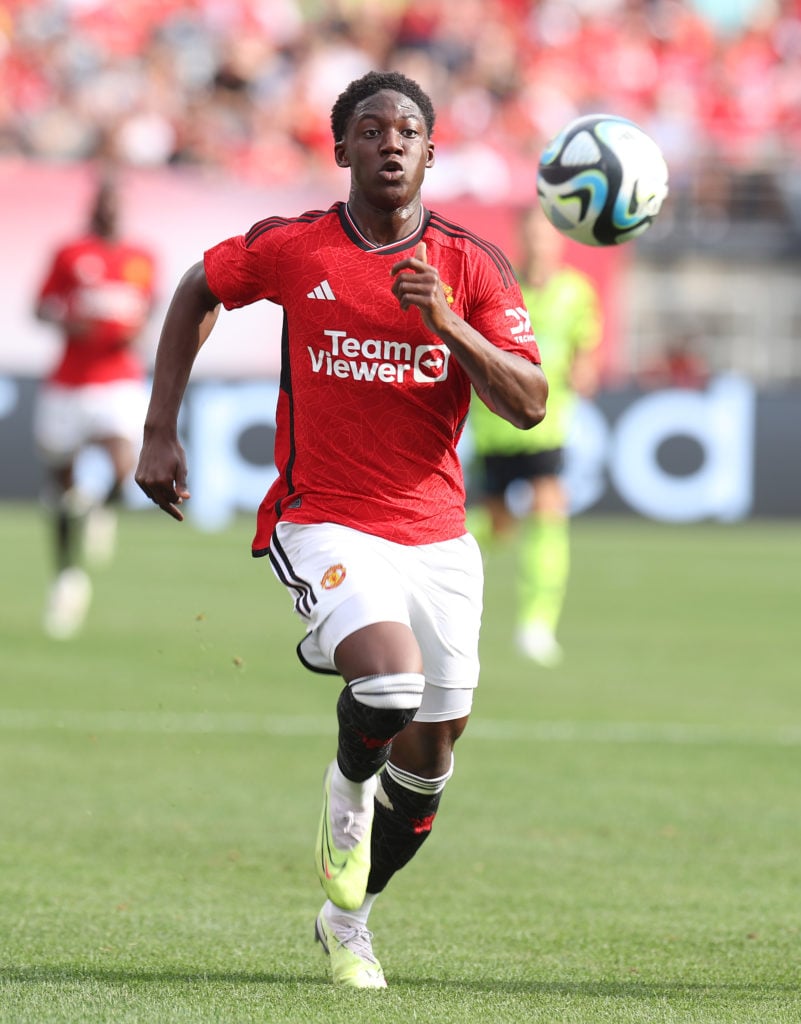 Erik ten Hag on Kobbie Mainoo
Speaking to his press conference, Ten Hag says he believes Kobbie Mainoo could be an effective partner for Casemiro.
The Dutchman explained: "I know, in this moment, he's not there, but Kobbie Mainoo, we have seen him against Arsenal [in pre-season], he is ready to also to pick that role."
This speaks volumes to Ten Hag's faith in the teenager's ability, that he feels confident to talk up the 18-year-old. It also says a lot about the midfielder's character, that he is confident he can cope with the expectation.
MORE UNITED STORIES
When Kobbie Mainoo will return
Erik ten Hag has a clear idea of when Kobbie Mainoo will return from injury.
He explained: "At this moment, he's not available but I think he will also, in say one, two months. Not in one month, but in two months, he will be available.
"And so, for the winter [that] is coming up, he absolutely will have his games."
Even if Mainoo returns to training within a month, Ten Hag does not expect him available until what will likely be after the mid-October international break.
It is a shame Mainoo's progress was disrupted, the manager may even have been planning to start him in the first league game this season.
But there is plenty of football left to be played, and Mainoo's fresh legs could be very useful when he is back to full health, giving United a boost at a key time.
Related Topics