Manchester United's botched attempt to join the European Super League re-ignited the flames for anti-Glazer protests last month.
Supporters saw the Glazers on the backfoot after the disaster and have piled on the pressure, frustrated with the club's mounting debt and lack of investment in facilities.
As regards the actual Super League, United are still feeling the flak from the now disastrous plan to join.
Club shareholders Lindsell Train Ltd, who own 29.7 per cent of the club's issued share capital, report The Times, have expressed that they are unhappy with United's decision and lack of consulation.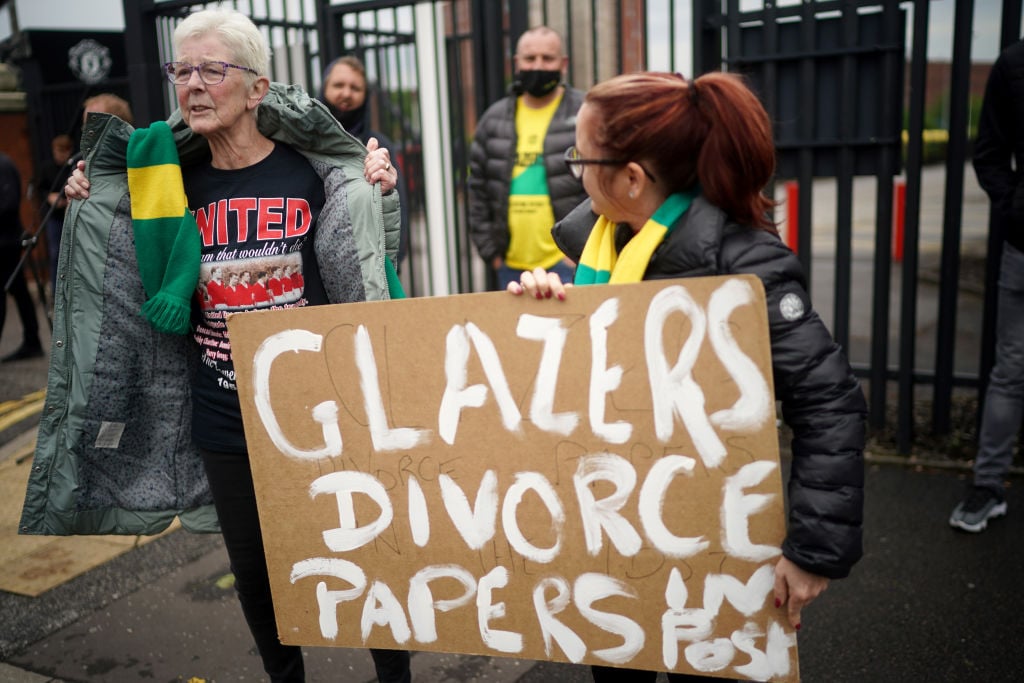 Explaining their investment in United, they also own smaller stakes in Juventus and Celtic, Lindell Train Ltd write in their monthly Equity Fund report for April: "Our investment case is based on the expectation that over the long term the value of these iconic institutions should rise as football's global following expands and digital media allows fans to engage more deeply with the clubs they support."
Super League 'came as a surprise'
Lindsell Train Ltd report: "The announcement of the breakaway European Super League ("ESL") in April came as a surprise to us. In response, we requested and have now had meetings with all three clubs (including Celtic, even though it was not a member of the ESL). At these meetings we expressed our disappointment about the reputational damage Juventus and Manchester United have inflicted on themselves.
"We asked for clarity about their position regarding the ESL going forward. Most importantly, we urged them to return to respectful negotiations with all members of the football community to work toward mutually beneficial ends. We continue to monitor events closely as they unfold, while considering their implications for our investment case."
These comments highlight how damaging United's decision to join a now aborted breakaway league was.
There was huge outrage across the country, from supporters, club legends, and politicians, against the proposals, which would have wreaked havoc on the game's existing structure.
Lindell Train Ltd's cite United as causing 'reputational damage' to themselves, and they would naturally feel the impact by association.
The final line of their statement about considering the implications for their investment, highlights their unhappiness with the situation.
This is an ongoing headache for United, of the club's own causing.
Sponsors are already displeased at coming under pressure from supporters protesting against the Glazers. The Guardian reported last week that THG had pulled out of a planned £200 million deal to sponsor the club's training kits, which was due to start from July.
Have something to tell us about this article?
Let us know