Ole Gunnar Solskjaer has confirmed Dan James and Anthony Martial are in contention to feature in the Europa League final.
James and Martial were both pictured back in training on Sunday as United prepare for the next two Premier League games.
Solskjaer is delighted to have the duo back after they eached missed the past month with injuries.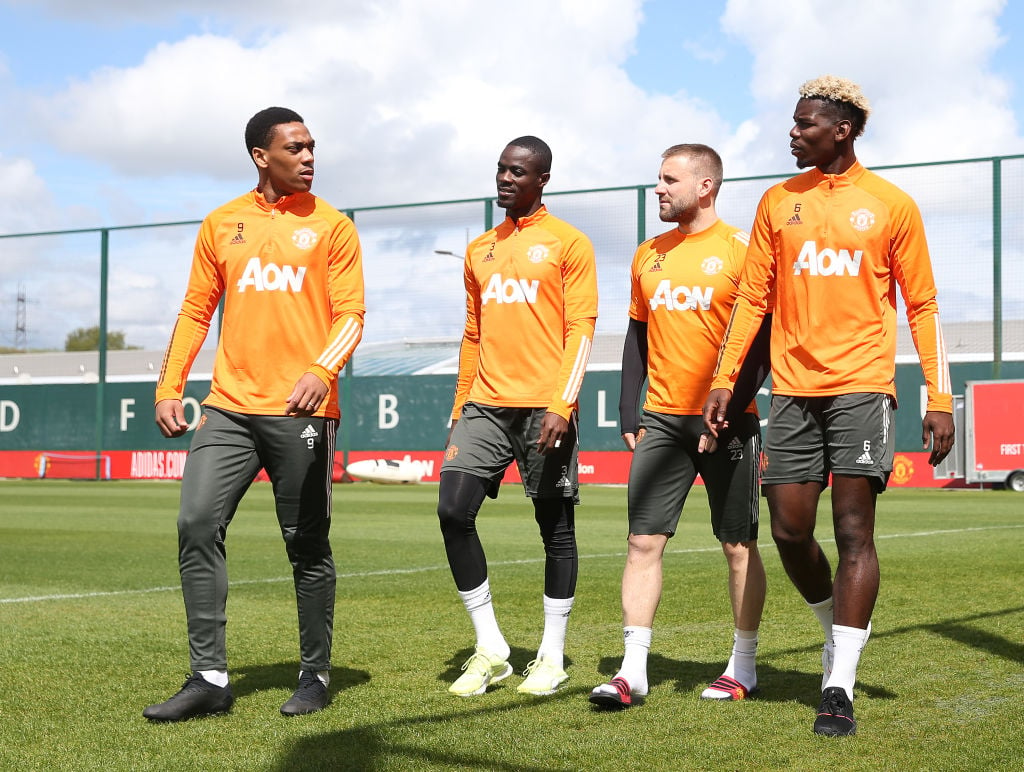 The United boss does not believe either will bv ready to start against Fulham.
Speaking to the club website, Solskjaer said: "We had a couple of days off after the Liverpool match and we've welcomed Dan James back and Anthony Martial back so that's big, big plusses for us.
"They [Daniel and Anthony] have done all their rehab programmes and ticked all the boxes so a couple of days of training before the game with the team, but they're not ready to start a game yet.
"Let's see. Hopefully, we can get both of them on the pitch and give them some minutes. Let's see how many minutes against Wolves and then they're hopefully ready for the final."
It is good for United to have extra options in attack. Their absence was feltduring the tough stretch of four games in eight days United have just endured.
Both James and Martial are likely going to have to settle for bench spots for the Europa League final, but it will be good to have extra attacking options.
In the defeat against Liverpool, United's lack of attacking depth was evident. Martial and James help address this.
United will likely field a strong side against Fulham from the start, although there could be one or two youngsters mixed in too.
James or Martial could feature from the bench if Solskjaer feels either are ready to contribute.
Have something to tell us about this article?
Let us know