Amid all the ongoing talk about Erling Haaland and Jadon Sancho, the Borussia Dortmund player who could become the best of the bunch is Jude Bellingham.
United had hoped to have all three players by now. Instead we don't have any, with the club failing even with Bellingham to get the deal over the line.
A report in The Sun in January 2020 dubbed Bellingham as England's biggest talent since Wayne Rooney. It seemed like hyperbole, but it may have been accurate.
Around the same time Sky Sports reported United were set to make a £30 million approach for Bellingham, which seemed like an extravagant amount for a 16-year-old.
Bellingham ended up signing for Borussia Dortmund in the summer, believing the club offered a quicker route to first team football, and last night he starred for the German club in the Champions League quarter-finals, scoring a stunning first half goal.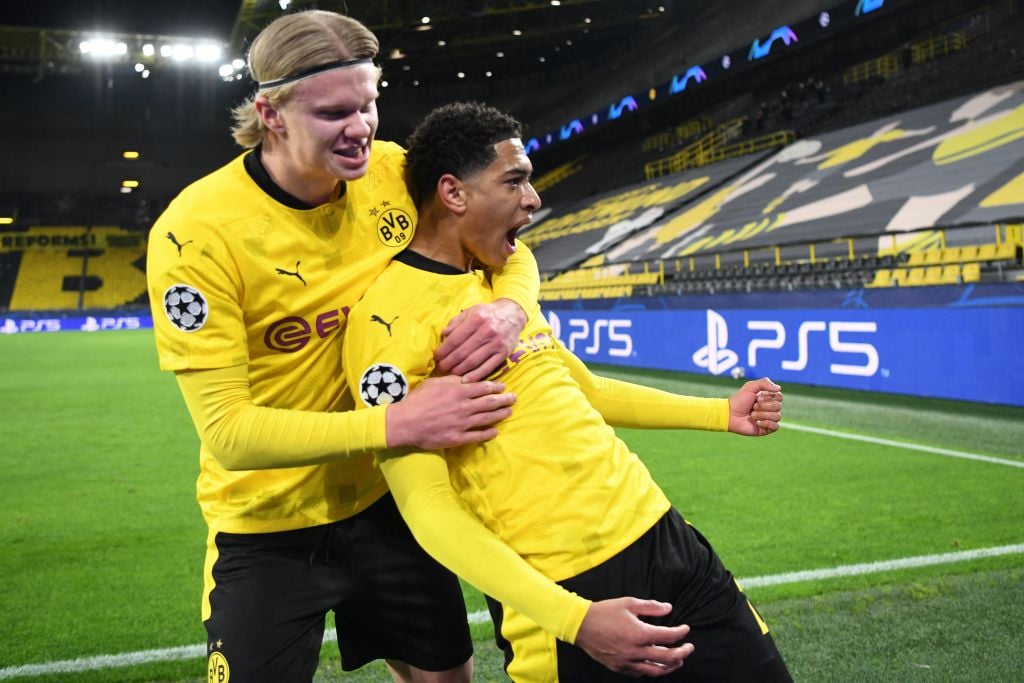 A miss which hurts
Bellingham's choice to sign with Dortmund hurts because it was the right decision, on his part.
Even before last night's game against City, Bellingham had played more than 2,200 minutes for Dortmund this season.
This is double the amount Donny van de Beek has played at United this season.
Bellingham, just 17, would have got chances at United, but nowhere near the regular minutes he has had in Germany.
United could have bettered Bellingham's wages, and outbid Dortmund. Instead he chose playing time.
Over the two legs against City he starred on the big stage, showing why United wanted him in the first place, and looked remarkably at home in a game of such magnitude, at his age.
City eventually won the game after a second half turnaround, but Bellingham was a big winner regardless, with his reputation enhanced by his performances.
A chance for the future
United's pursuit of Bellingham last summer could help if we renew a chase for him in 2023.
With a bit of luck, Jadon Sancho will be a United player by then, and may be able to persuade Bellingham to join him at Old Trafford too.
For now, Bellingham is amassing experience and learning his trade at Dortmund. He won't be there forever, and whenever he does move on, United will be in the mix for his signature, no matter the cost.
Reaction
United fans found it bittersweet watching Bellingham star for Dortmund. Here is a look at some of the reaction to his performance…
Have something to tell us about this article?
Let us know