At the weekend we joked that the reason Ole Gunnar Solskjaer substituted Cristiano Ronaldo early was because he was one shy of his Manchester United goal tally.
Against Atalanta he had no choice to leave Ronaldo on for all 90 minutes plus injury time.
Ronaldo scored at the end of both halves to earn United a crucial draw.
These two goals took Ronaldo above Solskjaer in United's record books.
Solskjaer told the club website: "If there was one moment to do it, OK do it then in the last minute. We needed the goal and what an incredible man, player, professional and what a goal."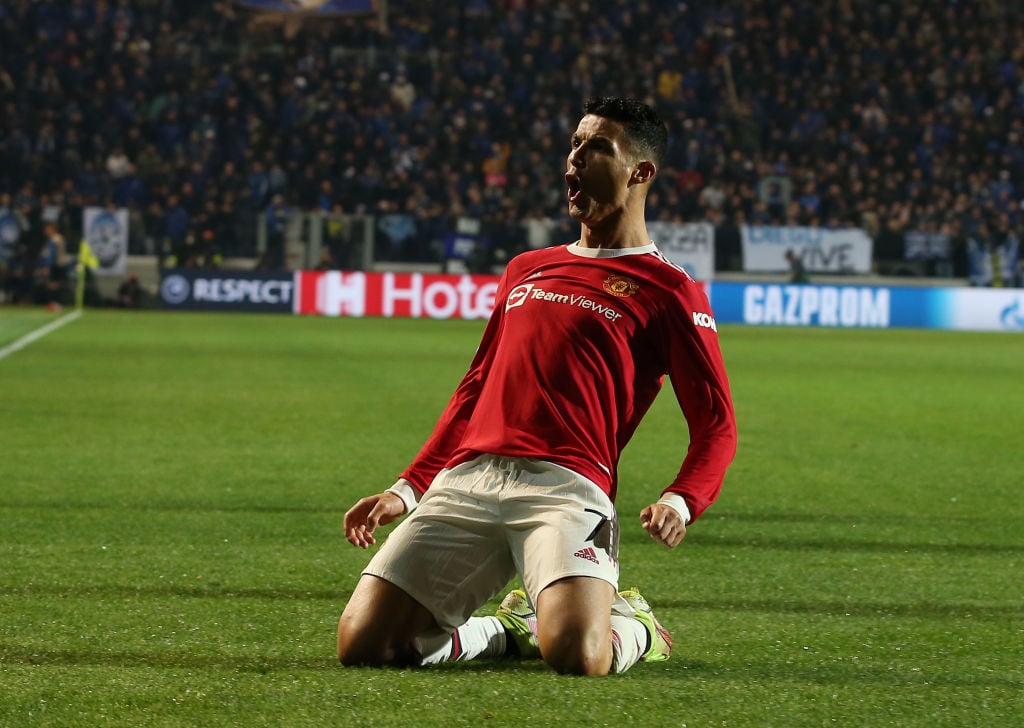 Up to 127
Ronaldo began the night on 125 Manchester United goals, with Solskjaer on 126.
He now moves up to 127, level with another former Manchester United star.
Brian McClair has 127 goals, and while it is just a matter of time before Ronaldo overtakes him, for now they sit on the same figure.
Ronaldo has already overtaken Andy Cole (121) since he came back to United, when he previously sat on 118 after leaving the club in 2009.
After McClair, Ronaldo will be chasing down the late Tommy Taylor (131).
Ronaldo is the current joint 15th United highest goalscorer along with McClair. Wayne Rooney is number one on 253 goals.
In total for club and country, Ronaldo has 798 goals.
Have something to tell us about this article?
Let us know