Manchester United's academy teams enjoyed strong seasons in 2020/21 and Joe Hugill played a part for both the under-18s and under-23s.
Hugill is the first player to feature in our academy player season review series, looking back at the campaign which has just finished.
What was his situation heading into the season?
United signed Hugill from Sunderland last summer, beating a number of clubs for his signature.
The Guardian reported Arsenal, Tottenham, Wolves, and Leeds all wanted to sign the young striker, who was 16 at the time.
Hugill had already played and scored for Sunderland's under-23 side, showing his potential before his arrival at United.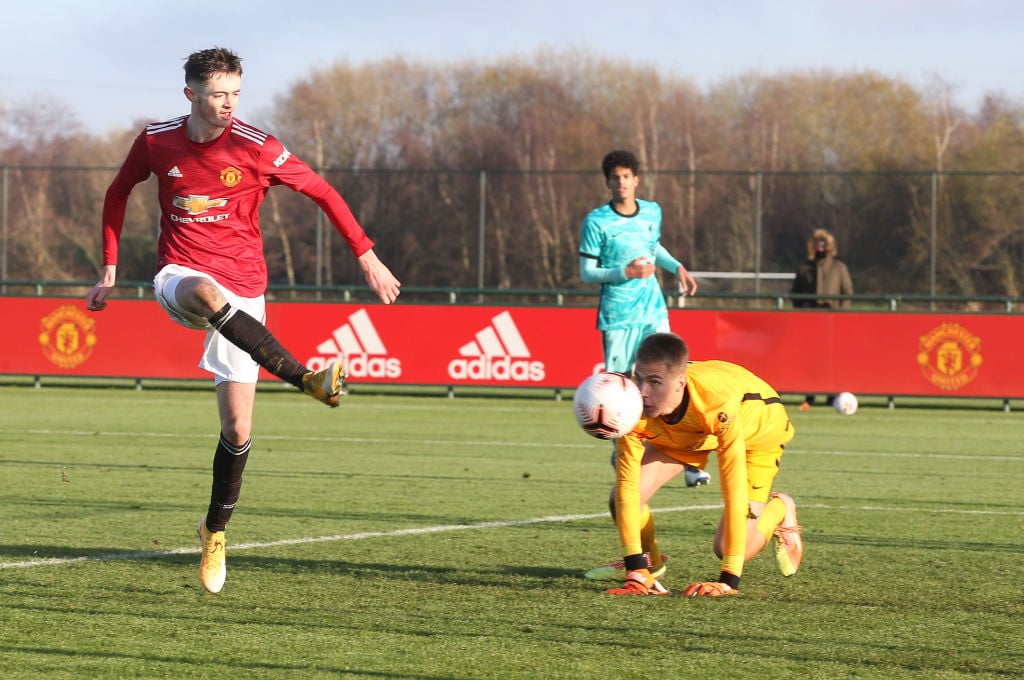 How did 2020/21 go?
Hugill got off to a great start by scoring a brace on his under-18s debut.
A lack of forward options at under-23s and several at 18s made it likely one player would get promoted, and Hugill's fast start saw him claim that role.
Within weeks he was scoring for the under-23s and showing he belonged at that level.
Hugill scored 16 goals in all competitions for both combined, and it could have been more if injury had not curtailed his season, meaning he featured in just one of the last five under-23 games.
He is fit again now, playing for England's under-19 side in a friendly match last week.
Now 17, Hugill can reflect on an excellent first season at Manchester United where he has begun to make a real name for himself.
Season highlight?
The highlight for Hugill was undoubtedly scoring four goals in a thumping victory over rivals Liverpool, with United's under-23 side winning 6-3 at the end of January. This match was also Amad's debut.
Hugill then followed this up with goals in successive games to continue a real hot streak.
He had previously haunted Liverpool at under-18 level, dropping down in December, to score two late goals in a 4-3 comeback win.
Also impressive was his two goals on his under-18s debut against Blackburn, followed by a brace on his first under-23 start versus the same opponents.
Season lowpoint?
The lowpoint for Hugill was the way he lost momentum as the season ended.
The goals dried up completely after his strike against Arsenal in February.
This saw him go six games in a row without scoring, including the FA Youth Cup match against Liverpool, before injuries saw him absent from the final few fixtures.
What were the standout numbers?
Hugill's goal record was impressive despite the disappointing way the season ended.
He managed 16 goals in total, six for the under-18s from five games, and 10 in 18 for the under-23s.
Hugill averaged a goal every 117 minutes in all competitions, and across the two academy teams he was the second highest goalscorer.
Charlie McNeill struck 24 goals for the under-18s, and there is every chance Hugill could have matched or outscored this if he had played at this level all season, instead of stepping up into the 23s.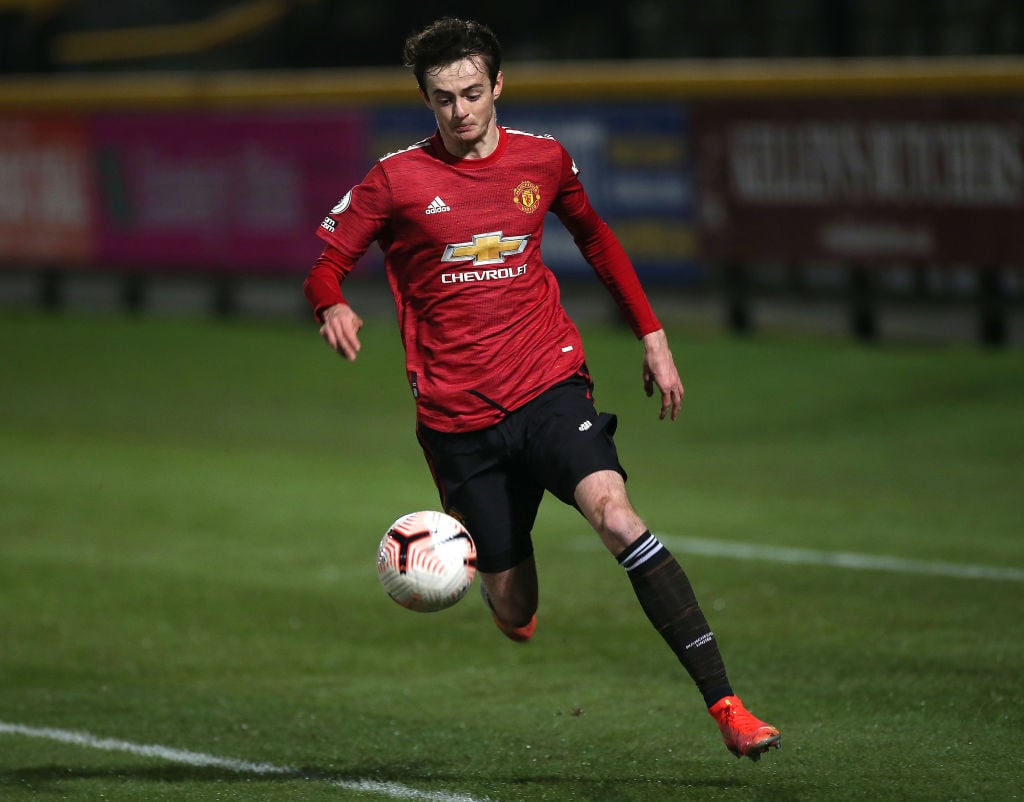 Next step in 2021/22?
Hugill will play next season in the under-23s and he will have more competition from McNeill, who will step up. Healthy competition should be good, and it would be great for them both if they can form a partnership.
Physically Hugill has some developing to do. He is a gangly beanpole of a striker who causes problems for opponents, and if he can fill out and pack on some muscle, he could become even more difficult to deal with.
Most of Hugill's goals were scored with his feet rather than his head, and while this is partly due to the style of play at academy level, he can still become more of a threat aerially.
Hugill may also be disappointed with an assist return of just three in all competitions. This is an area he can improve on along with his hold-up play.
If he can have another successful season at under-23 level, Hugill may get the chance to train with the first team, or even land a loan move the following year.
He has the potential to be a top player, and at just 17, time is on his side, but Hugill has to work hard to get to where he wants to be for United.
Have something to tell us about this article?
Let us know