Manchester United's under-18 side face an agonising wait this week to see if the team has won the title.
Unfortunately, Manchester City are just one win away from leapfrogging Neil Ryan's side, and have a game in hand.
Biggest win of the season
Whatever happens this week, United's young players can be proud of an outstanding league campaign.
The team signed off with a 8-1 thumping of Middlesbrough, in which Charlie McNeill and Dillon Hoogewerf each bagged hat-tricks, alongside goals from Zidane Iqbal and Alejandro Garnacho.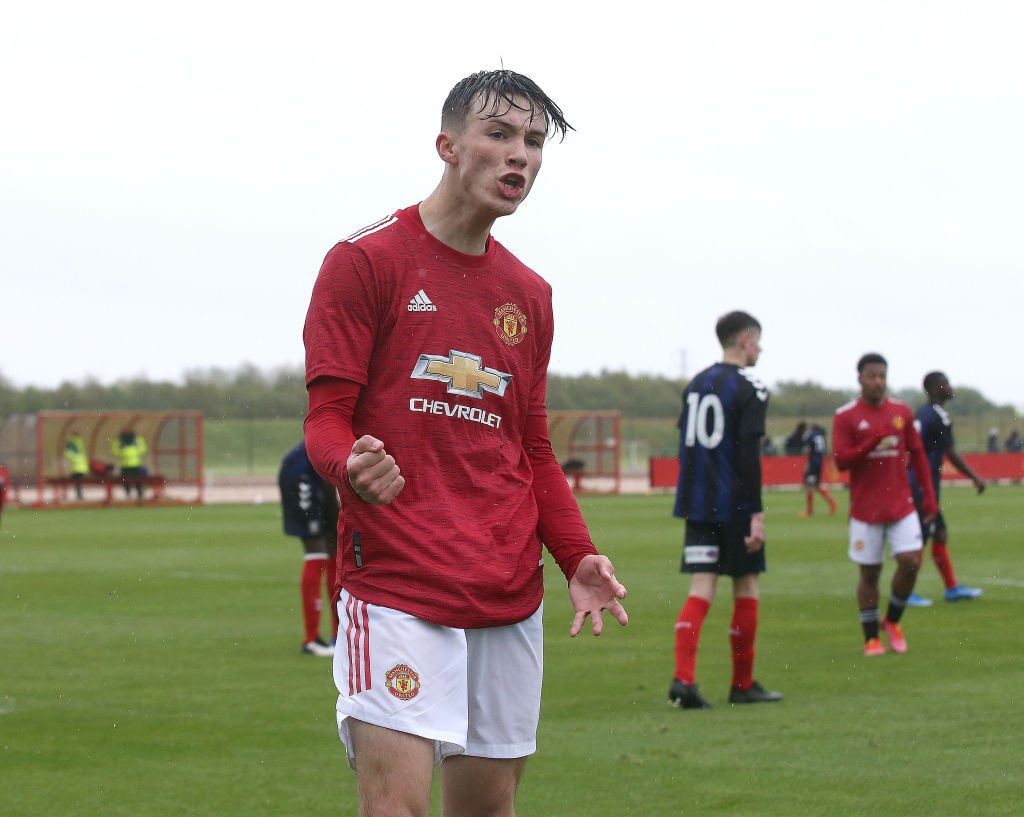 This followed a 4-2 win over Leeds, a 4-1 win over Sunderland, and a 5-1 victory against Wolves.
United's young players have won 20 out of 24 league games, losing four.
City can overtake United
City are two points below United, and can clinch the league with a win over ninth placed Burnley on Wednesday lunchtime.
Sadly a win for City seems like a formality, with Burnley losing four of their last five. City have won six straight games, including a 5-0 victory over Stoke at the weekend.
United's young players will look back on a 3-2 defeat to 11th placed Newcastle last month as a game which cost the team the title.
Likewise the 3-1 home loss to Derby in February when a combination of injuries and under-23 duty, with a game the same afternoon on the other side of the country, meant United needed to draft in five under-16 players as starters.
An early season defeat at City which McNeill did not play as he had only just signed, was another swing point. He scored four goals in a win against them when he did get the chance later in the campaign.
Nonetheless, United's players will hope for an upset in the City game, and if it goes to form, then they will take away a very harsh lesson about making sure no points go to waste at any point in the season.
A season to be proud of
Being involved in a title race has seemed to spur the players on over the past few weeks, and they have largely risen to the challenge, playing their best football of the season.
McNeill and Hoogewerf have been developing a terrific partnership, while Zidane Iqbal and Isak Hansen-Aaroen have hit a very good patch of form in midfield.
Individually McNeill has 25 goals for the season, of which 24 have come in 22 league games he has played.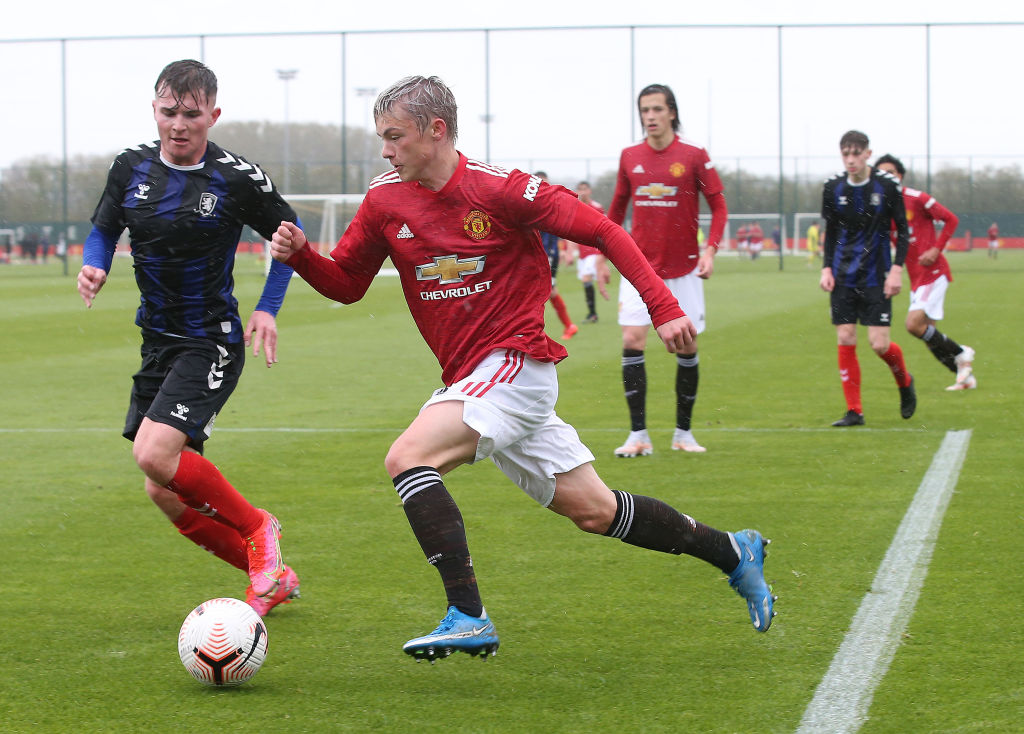 Many of these players will go on to play for the under-23s next season. Their form at the moment suggests this league is too easy for them, and they need to be challenged.
Players like Omari Forson have already made the step up, while Shola Shoretire, with 10 goals and six assists for the under-23s, would still be eligible for this under-18 side for another year.
United's players finished the season in style, and while winning the title would be the icing on the cake, they probably shouldn't expect it this week. Instead they should take the positives from a season in which pretty much every player has added to their reputation. The future for United looks very bright.
Related Topics
Have something to tell us about this article?
Let us know