Manchester United's pursuit of Jadon Sancho has been pretty much as we expected ahead of the summer.
Lots of speculation and so far no concrete developments. It's like watching a re-run of the summer of 2020 all over again. (Someone keep Harry Maguire away from Greece!)
One thing we do know is United are taking their time over the Sancho move, and there is a risk more efficient teams could make it even tougher.
So far no rival clubs have come in with big offers for Sancho, who reportedly prefers United (via The Athletic) but Chelsea are reportedly desperate to sign Erling Haaland.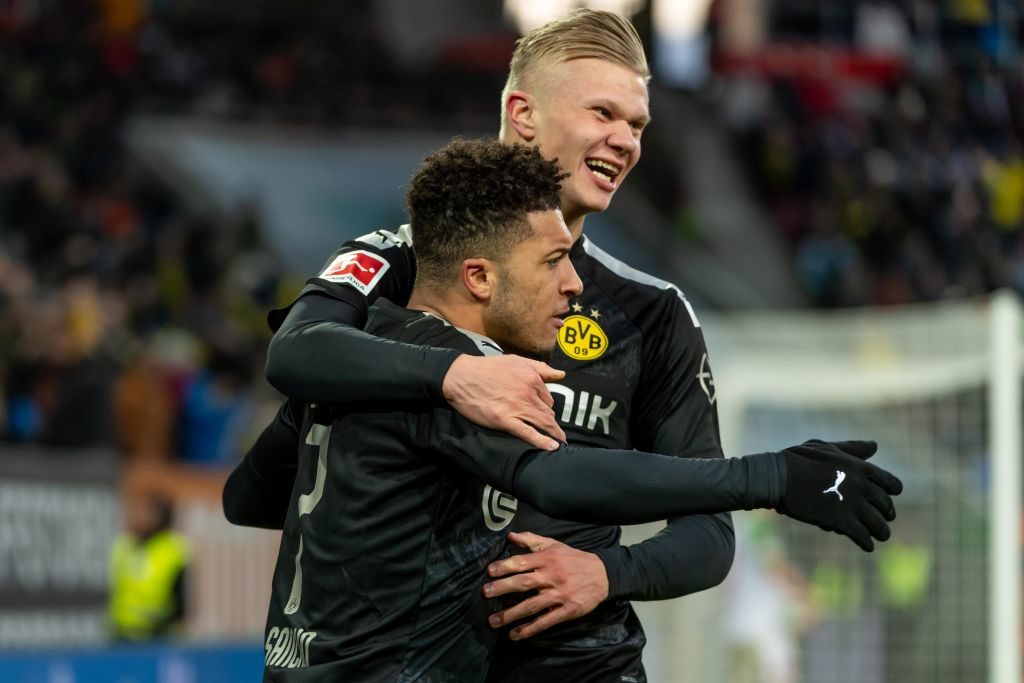 Dortmund have been very clear they do not wish to sell Haaland this summer, with Sancho permitted to leave instead.
It seems Roman Abramovich is unwilling to take 'no' for an answer.
Buoyed by Chelsea's Champions League success, Chelsea are keen to add Haaland, whatever the cost.
The Mail report Dortmund want 200 million Euros to consider a sale, a fee of £172m. And still Chelsea plough on.
United would be impacted
Chelsea's enquiries seem like the type of long shot attempt it is worth considering early in the transfer window. But we know Roman Abramovich can afford it, and FFP is a joke at this stage after City went unpunished.
Dortmund don't want to sell, but £172m becomes the type of money which is too good to turn down, considering Haaland's release clause is £66 million next summer.
Dortmund have taken a hit financially by not selling Jadon Sancho last summer, and face having to do so at a lower price this year, Sport1 report. The counter to that is Sancho helped them win the German Cup, so they may not mind.
That's the dilemma they face now, whether to cash in for mega-money on Haaland or keep him to try and win with him for another season before his inevitable departure.
United may have a chance at Haaland in 2022 at his release clause. There is no scenario where United pay it this summer.
Next season if Sancho is at the club, United may have a chance of tempting Haaland to choose Old Trafford.
But if Chelsea go ahead now and pay Haaland's fee this summer, then Sancho's situation changes completely.
Dortmund will have little need financially to sell him, and will not want to have to replace two major players in one window and do an entire rebuild.
You can't blame Chelsea for trying to grab Haaland, and fortunately for United they will probably fail. But in a scenatio where they are successful, then United's pursuit of Sancho takes a major hit.
It's just one more reason why United have to get a move on and strike a deal for Sancho as soon as possible, to prevent any unexpected complication coming in to scupper the big money move.
Have something to tell us about this article?
Let us know