Manchester United's pursuit of the top young players around the world has led the club in the direction of River Plate top scorer Julian Alvarez.
United reportedly reached out to River Plate to express interest in Alvarez, with Argentine outlet Ole also reporting interest from Bayern Munich.
Alvarez cut an eye-catching sight at River's recent title celebrations, where he donned a Spiderman mask.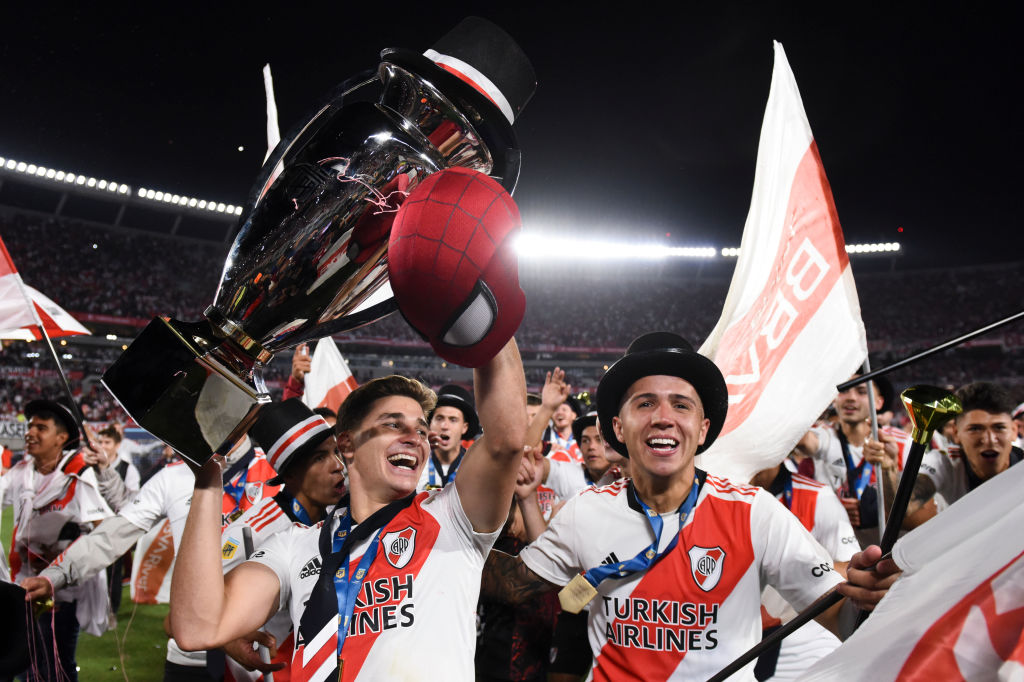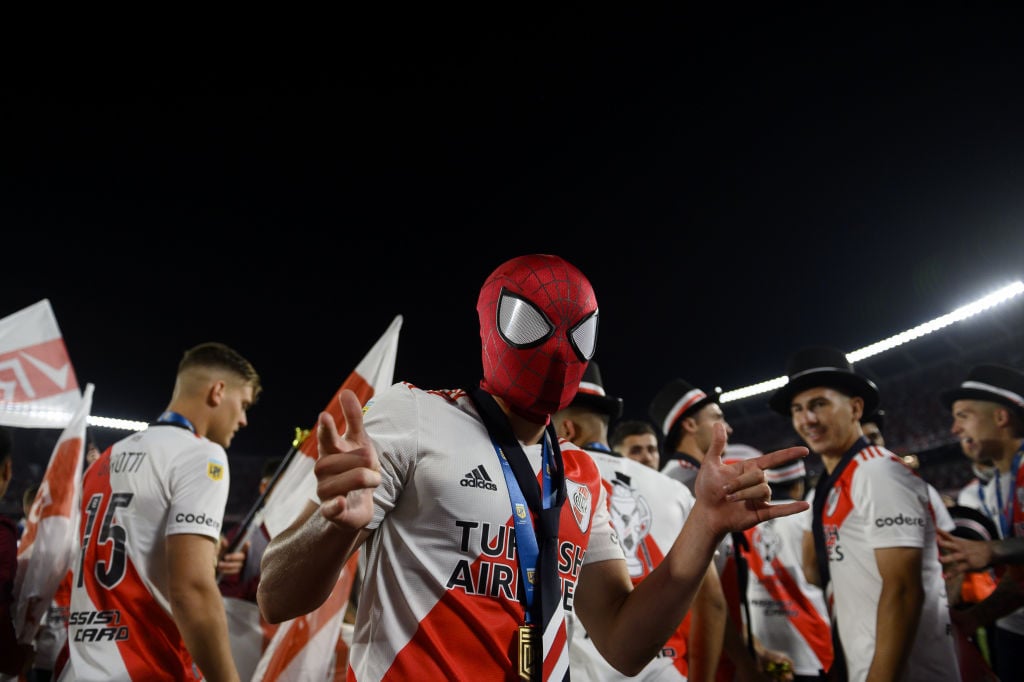 What is behind Alvarez's Spiderman celebration?
Alvarez is a fan of the box office smashing web-slinger, whose Spiderman: No Way Home film has been setting post-pandemic record across the globe.
But it wasn't quite that simple. The striker was nicknamed 'the spider that stings' by River Plate teammate Jorge Carrasco. The celebration spiralled from there.
The Argentine striker was asked why he wore the mask, and told Ole that it was planned before River's title clinching win over Racing, in which he scored in a 4-0 win.
He explained: "Several told me that I had to celebrate like this or do something with the mask. A few days before the game I received an Instagram message.
"They brought it to me, I thanked them and the day when the game ended, the props caught up with me and I had no choice but to put it on."
Alvarez was also celebrating finishing as Argentina's top scorer, having netted 18 goals in 21 games in all competitions: Read a full profile of Alvarez here.
Jadon Sancho is United's top Spiderman fan
This week Bruno Fernandes shared an image enjoying home life with his daughter, and also asked his Instagram followers for their opinions on his Batman pyjamas.
Jadon Sancho was quickly in touch to declare Marvel star Spiderman as a superior superhero.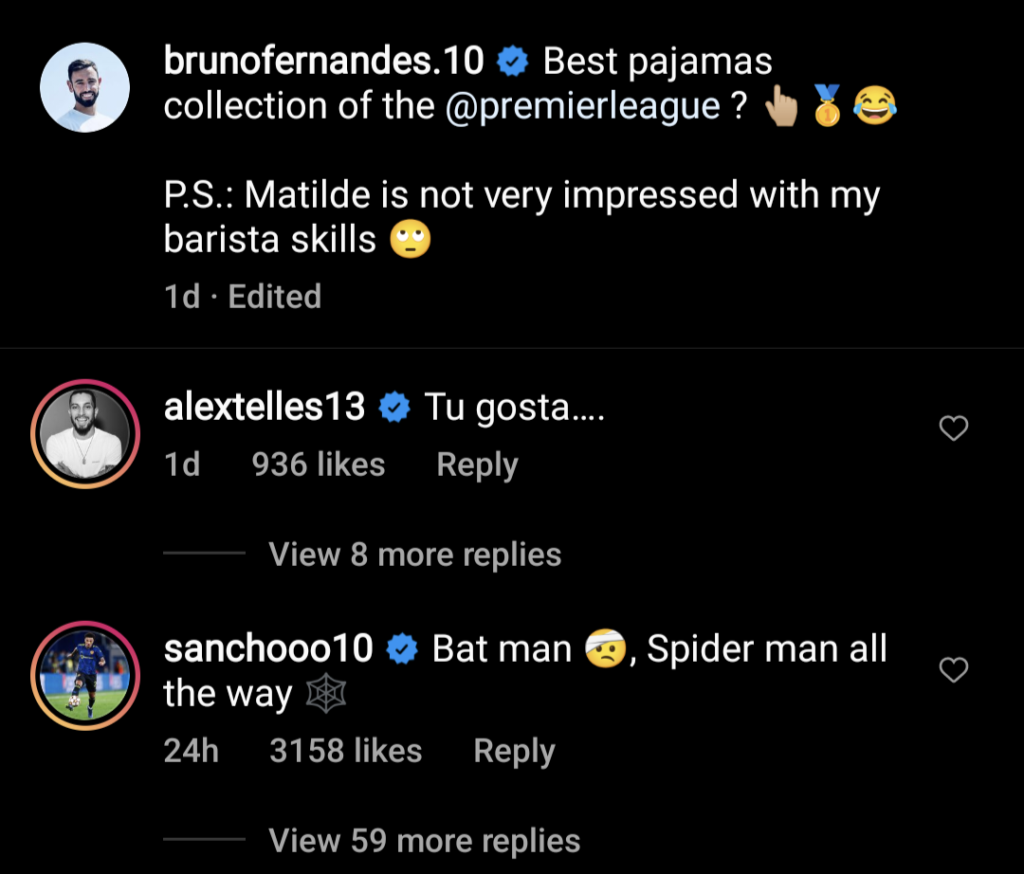 On the pitch, Sancho and Alvarez could become an explosive pairing. The River Plate star is already an Argentina international at just 21-years-old.
Sancho is seen as one of England's top young talents, with Manchester United paying £73 million to sign him this past summer.
Alvarez could be a lot cheaper due to a release clause in his contract, which Ole reports stands at just £17 million at present, although it will increase slightly the longer his deal goes on.
It's unclear if United will be able to draw Alvarez into the club's web of talent by time the transfer window is over – if we can, then a shared interest with Sancho could end up helping him settle in quickly.
Related Topics
Have something to tell us about this article?
Let us know