According to German journalist Christian Falk, Ralf Rangnick is interested in the Manchester United job.
Ole Gunnar Solskjaer is facing an uncertain future after gaining just four points from United's last six games.
The defeat to City was a total surrender from United, who managed just one shot on target.
Rangnick would give United fresh ideas and is regarded as a revolutionary figure in German football.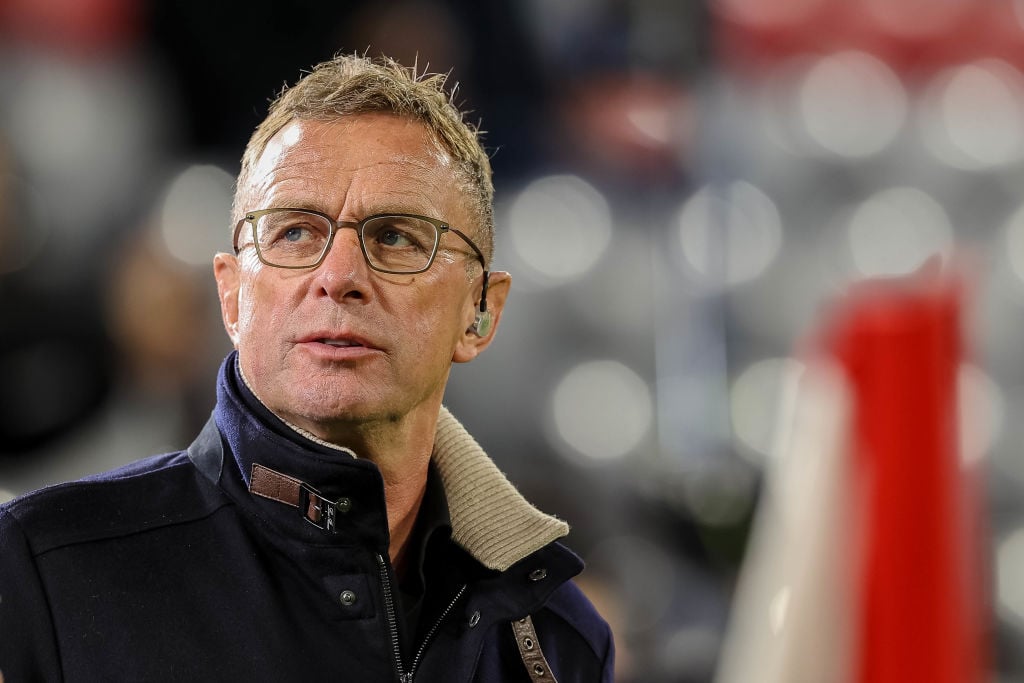 What is Rangnick's style of play?
ESPN describes Rangnick as 'the godfather of gegenpressing'.
Asked to describe this, Rangnick explained: "Well, it's very simple," Rangnick says. "[Gegenpressing is] a very proactive style of football, similar to the way in which Borussia Dortmund and Liverpool have been playing under Klopp.
"We like to press high, with a very intense counter-pressure. When we have the ball, we do not like any square or back passes.
"The goalkeeper also should not be the one with the most contact on the ball. In almost every league and every country, the goalkeeper is technically the most limited football player on the pitch and therefore we have to make sure that he has the lowest contact with the feet.
"It is a fast, proactive, attacking, counter-attacking, counter-pressing, exciting and entertaining [style of] football."
When it comes to formations, Rangnick is adaptable, playing a 4-3-3 at Hoffenheim which was later adapted to a 4-4-2 diamond, Coaches Voice reported.
Rangnick adapts his formation to suit his players and get the best out of them, rather than being wedded to a specific style.
At RB Leipzig he was instrumental in introducing a 4-2-2-2 formation which sparked real success.
Rangnick explained: "We decided on a formation that, in Germany and Austria, no other team has played – 4-2-2-2. A back four, two number sixes – one was more like an eight – two number 10s, and two strikers.
"We were fantastic, and very difficult for the other team to attack."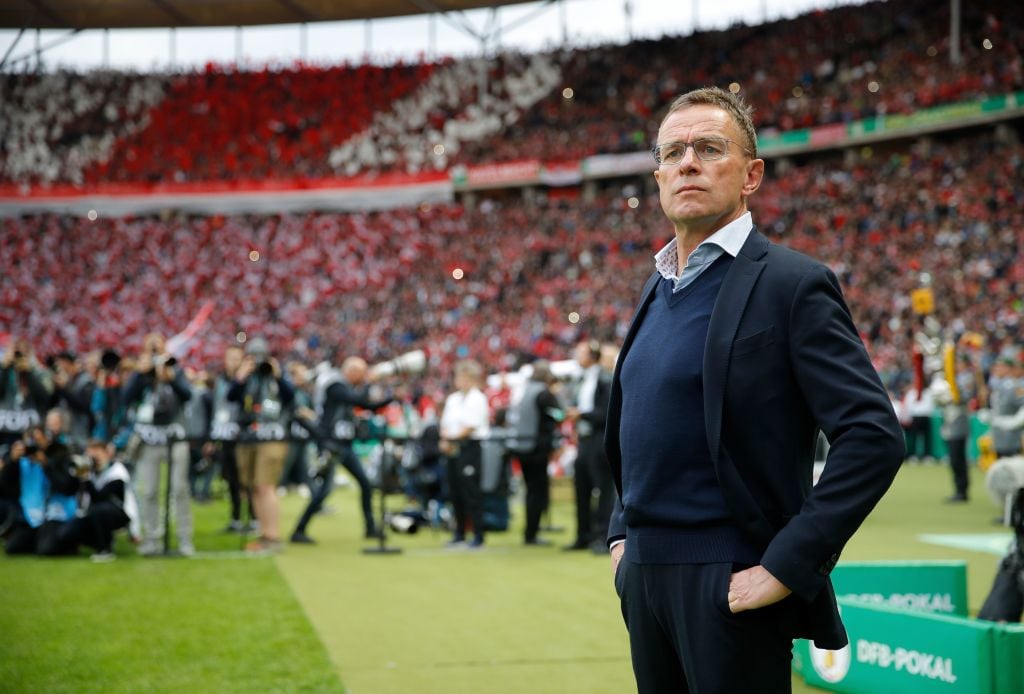 Exciting football is what United want
From United's perspective, this should be very encouraging. Rangnick is extremely knowledgeable and adaptable and would ensure his team is well prepared for every match.
His passion for exciting football would be welcomed. United's successful teams have always had strong attacks, and this is why fans have fallen out of love with Solskjaer's United, a side which recently lined up with effectively a back five plus two defensive midfielders – and still leak goals.
Rangnick's desire for a direct style without backward or square passes fits into this philosophy.
No manager is a guaranteed success, but Rangnick would look to achieve success in a way which would get supporters fired up, and he might just be worth the gamble.
Have something to tell us about this article?
Let us know