Mauricio Pochettino currently manages Paris Saint-Germain, a team with a potentially historically impressive front three of Lionel Messi, Neymar, and Kylian Mbappe.
Despite this collection of elite striking talent, Pochettino is reported to be considering leaving for Manchester United, claim BBC Sport.
Aside from a desire to leave France for England, where his family are still based, what is it that appeals to Mauricio Pochettino about Manchester United's squad of players?
The answer, it turns out, is almost everything. United's squad is almost as if by-design, built of players Pochettino admires, has worked with, or has tried to sign on previous occasions. Let's delve in.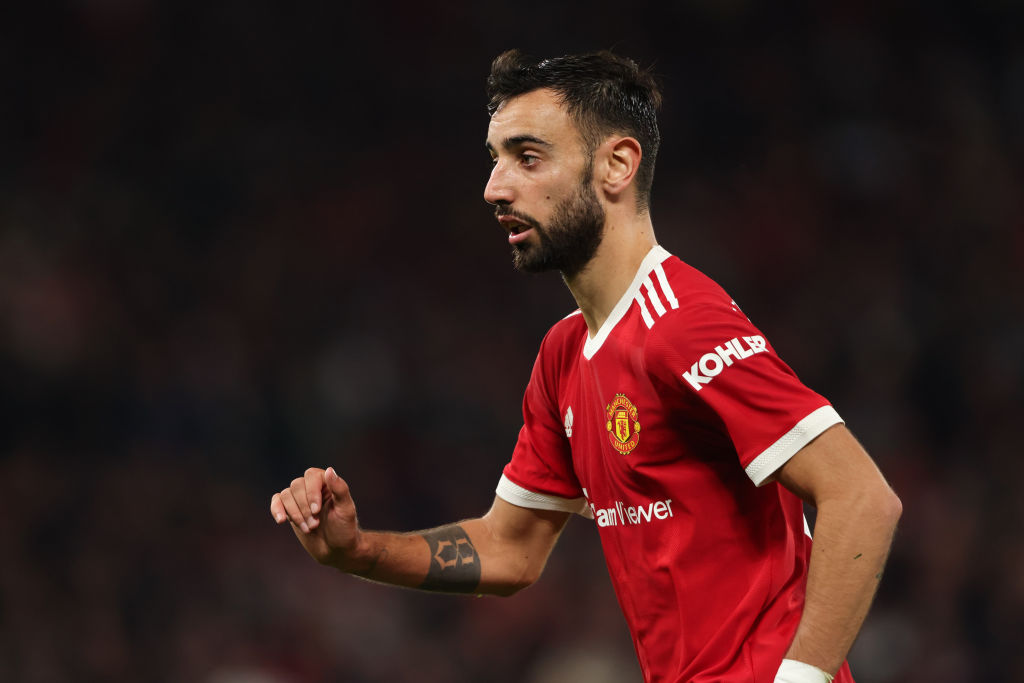 Pochettino's dream squad
Let's start with Manchester United talisman Bruno Fernandes, who Pochettino came agonisingly close to signing in August 2019 after the Red Devils had backed away from a move.
"I was close to Tottenham. In the summer I was closer to Tottenham than Manchester", Fernandes he told the Official Manchester United Podcast.
Football London reported that Tottenham's deal broke down because Daniel Levy offered a deal consisting of 20 million Euros add-ons to 45m up front, when Sporting wanted a better fee. It was a costly error.
If Spurs had succeeded in signing Fernandes, there is a strong chance Pochettino would not have been sacked early into the 2019 season.
He was not the only one on Pochettino's wishlist. Far from it. The Times reported Tottenham tried to sign Aaron Wan-Bissaka in 2019, only to bungle the deal when they offered a players-plus cash instead of matching United's offer.
Pochettino is also an admirer of Harry Maguire, with former player Danny Rose telling The Lockdown Tactics podcast in 2016: "I remember we played Hull at White Hart Lane [in December 2016] and we won 3-0. Mauricio was manager and the gaffer was all over Harry. I think they [Tottenham] were in for him."
The Mail reported Tottenham tried to sign Maguire in 2018, but the centre-back opted for Leicester, rating his chances of first team football as better, rather than risking being a back-up for Jan Vertonghen and Toby Alderweireld. The Sun meanwhile claimed Tottenham's offer was not as lucrative compared to Leicester's.
It does not stop there. United new boy Jadon Sancho was a player Pochettino tried to sign in 2017, when he made his decision to leave City, ESPN reported. A deal proved too tricky to do and he signed with Dortmund.
Pochettino told SkySports in 2019: "We knew very well that he was capable of doing what he's doing now, with game time.
"The quality he was showing at Manchester City and with his national team we were talking in the last few years, that he was a massive prospect to be a very good player."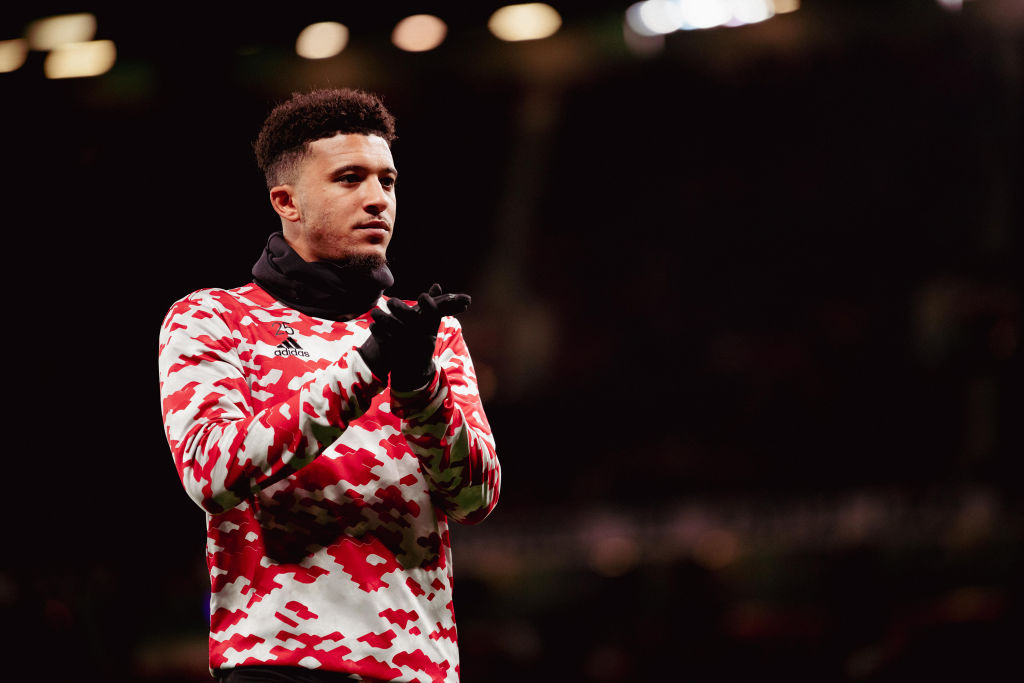 The Argentine also has a history with Anthony Martial, trying to sign the Frenchman while he was at Monaco, The Mail reported in 2015. Tottenham could not make the numbers work.
Tottenham did have a second bite at it, expressing interest in signing Martial in 2018 from United while he was unsettled under Jose Mourinho, Mirror.
Pochettino has worked with one of United's stars before, helping Luke Shaw's career get off the ground while at Southampton.
Writing in Pochettino's biography, quoted by Sky, Shaw said: "I do hope that I can play for him again one day. And I think he really wants me to play under him again."
He's not the only left-back in United's squad of interest. O Jogo reported in 2018 that Alex Telles was on Pochettino's shortlist.
United goalkeeper Nathan Bishop was once on trial at Pochettino's Tottenham, while ESPN reported Tottenham were keeping track of Dean Henderson's development in early 2019, while Pochettino was at the helm.
One player who certainly grabbed his interest was Donny van de Beek, who scored against Pochettino's Tottenham in the 2019 Champions League semi-final.
He told El Pais: "Van de Beek. Nobody talks much about him. But he has a dynamic in the game, he gets behind Tadic, he arrives, he works, he scores goals."
The Sun reported Tottenham's transfer interest in the Dutchman in 2019, although they ended up moving for Tanguy Ndombele instead, a decision Pochettino may have ended up regretting.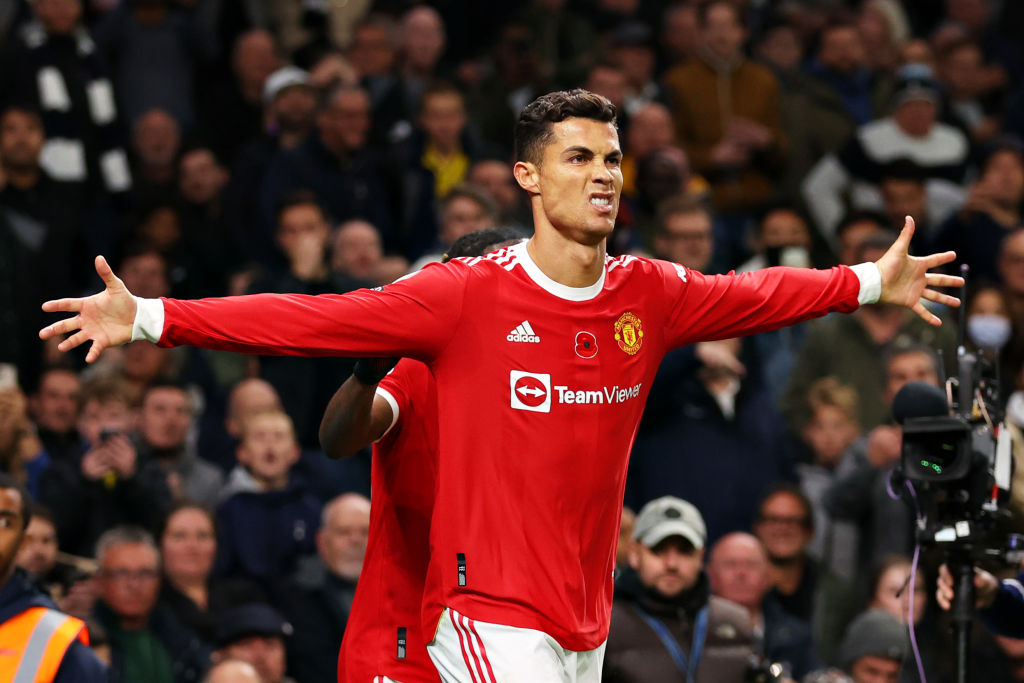 And what of Manchester United's top star, Cristiano Ronaldo? Well, wouldn't you just know it, Mauricio Pochettino happens to be a huge admirer.
Speaking to Marca in 2018, Pochettino said: "He's a phenomenon. He has been awarded 'The Best' and the truth is that he deserves it. In addition to his qualities as a professional, he is an example. He never tires of repeating that the secret is to work hard, to strive, to take care of himself. Every player should apply it."
A squad full of intrigue for Pochettino
In several of these cases, Pochettino's ideas may have evolved, just as each player has done, for better or worse.
Is Ronaldo of 2021 the player Pochettino wants to lead his attack? Is a stagnating Anthony Martial a player still of interest to Pochettino?
Each player would have to prove themselves to Pochettino all over again, even Luke Shaw.
But what this does show is how the talent specifically across United's squad holds enough intrigue for Pochettino to tempt him.
It would take a lot for Pochettino to leave PSG mid-season with all the talent at their disposal. United have enough for him to work with too, players he knows, and rates highly.
Indeed if he had been given the funds to work with at Tottenham, several of these players could have been playing for him already.
Have something to tell us about this article?
Let us know