The first part of Cristiano Ronaldo's must-see interview with Piers Morgan has aired on TalkTV.
Ronaldo has been at the centre of headlines since snippets of the highly controversial interview were released on Sunday night.
The forward is not expected to ever play for Manchester United again after criticising manager Erik ten Hag.
Here is a look at what else we learned from part one of the interview, with the second half set to be shown tomorrow (17/11).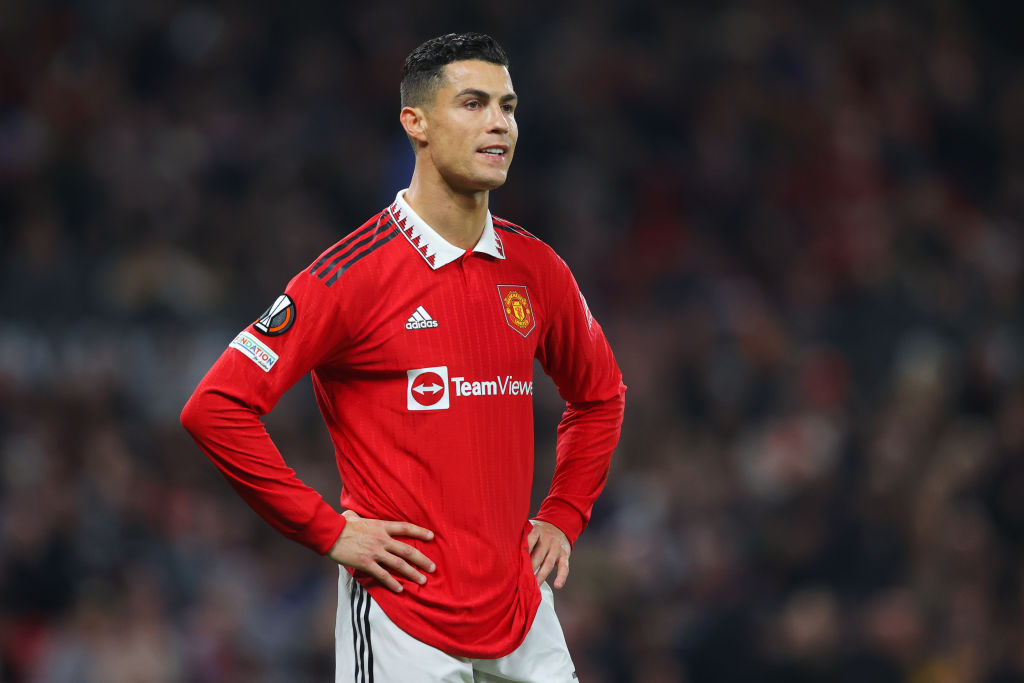 Ronaldo decision is self-serving
Cristiano Ronaldo's decision to do this interview is both ill-advised and self-serving. The very fact he chose Piers Morgan as the way to get his message across, says everything.
While this was Ronaldo's choice, it felt like his most narcissistic side was appealed to. This interview gave him more attention, which he craves, and he leapt at the chance.
This was clearly a strategic move to accelerate his exit from Manchester United in the upcoming transfer window, and it also ensures that it is Cristiano Ronaldo who dominates headlines going into the Qatar World Cup.
Ronaldo does not dislike Manchester United at all. In his mind, he is trying to help. But he's too far into his own world at this point.
The interview only serves himself, and no consideration is left for his teammates, who will have to deal with the repercussions. Fortunately, Ronaldo's exit should actually benefit the team.
Ronaldo did not do his research
Cristiano Ronaldo's biggest gripe about Manchester United is that the club have not moved forward since he left in 2009. This is not breaking news to anybody.
It is common knowledge the club have gone backwards, the lack of trophies since 2017 are evidence of this, and no league title since 2013.
United had been run into the ground by the Glazers and Ed Woodward, going through a succession of managers.
For Ronaldo to turn around in this interview and express his shock at the state of the club, clearly shows he did not do his research before re-signing.
If Ronaldo had paid attention to United in recent years, he would have known he was re-joining a club which is a shadow of what it was in the Sir Alex Ferguson era.
Ronaldo tips Dalot for future success
Cristiano Ronaldo was critical of young players in general, believing they lack the focus that he once had at the start of his career.
One player he believes is an exception is defender Diogo Dalot, who Ronaldo hailed in the interview as 'very, very professional', and tips him to have a 'great career'.
Ronaldo also picked out Lisandro Martinez and Casemiro as key to United's future success, before doubling down on his praise and admiration for 22-year-old right-back Dalot.
It is not a surprise to hear Ronaldo praise Dalot, they were often pictured together behind the scenes, but it was good to hear the number 7 going on record with his backing for his Portuguese colleague.
Ronaldo hated the Rangnick appointment
Cristiano Ronaldo could not hide his disdain for the decision to appoint Ralf Rangnick as interim boss. It was a decision which United made as a bridge, before hiring a permanent manager this coming summer.
Ronaldo just didn't buy into it. Asked if he believed Rangnick knew what he was doing, Ronaldo responded simply, "No."
He claimed he had not heard of Rangnick, a comment which the German has refused to respond to.
Ronaldo would have preferred it if United had gone all in on an Antonio Conte or Zinedine Zidane last November after sacking Ole Gunnar Solskjaer.
He was complimentary about Solskjaer, backing him to have success in the future, but could not hide his frustration at seeing a season wasted under Rangnick.
Remarkable how sensitive Ronaldo is to criticism
Cristiano Ronaldo moaned about criticism he received from the press during the season. He appeared genuinely hurt by it.
While interesting to see a human side of Ronaldo, it is remarkable how sensitive he is to his critics, considering his age and success which he has achieved.
This is a player who knew what the press in England were like before, and one who thrived in the pressure cauldron of Madrid, and the intense scrutiny he received in Italy too. It makes you wonder how he survived it all, and achieved what he did.
You would expect Ronaldo not to take it personally, by now. He should be used to ignoring the outside noise, and pays too much attention to it, still.
Have something to tell us about this article?
Let us know