Former Manchester United interim manager Ralf Rangnick has responded to Cristiano Ronaldo's scathing remarks about the German.
Austria's national team manager was in charge of the Red Devils from December 2021 to May 2022 following the sacking of Ole Gunnar Solskjaer.
The 63-year-old had the unenviable task of getting a seemingly broken and divided dressing room on side.
But the outspoken Rangnick, who wasn't afraid to go public about where the club desperately needed to improve, couldn't prevent the twenty-time league champions from having our worst season in Premier League history.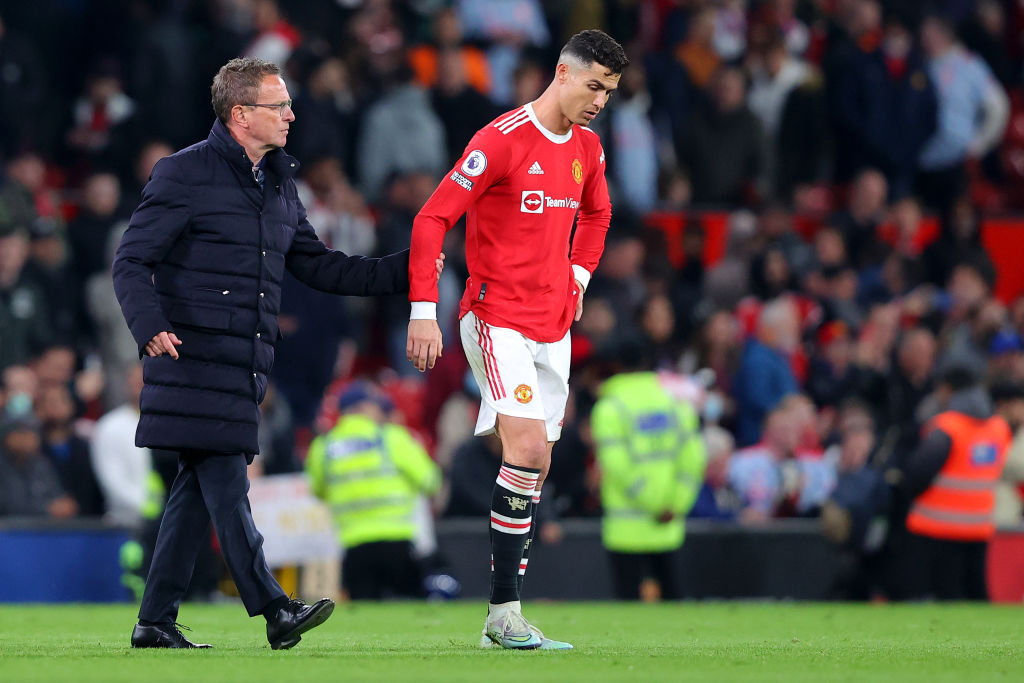 Rangnick, who played a key role in the emergence of Red Bull's football clubs, took up the interim position at Old Trafford with the view of taking up a two-year consultancy role once his period in the dugout had come to an end.
But following the appointment of Erik ten Hag, the German didn't take up the consultancy role and he's now in charge of Austria.
Ralf Rangnick responds to Cristiano Ronaldo
In his explosive interview with Piers Morgan, Ronaldo lays into United's decision to appoint Rangnick following the sacking of Solskjaer and questioned the German's coaching credentials.
United's number seven said: "If you're not even a coach, how can you be boss of Manchester United?
"After the club sacked Ole (Solskjaer), they brought in Ralf Rangnick, which nobody understands. This guy isn't even a coach. A big club like Manchester United brings a sporting director who surprises not only me, but the whole world."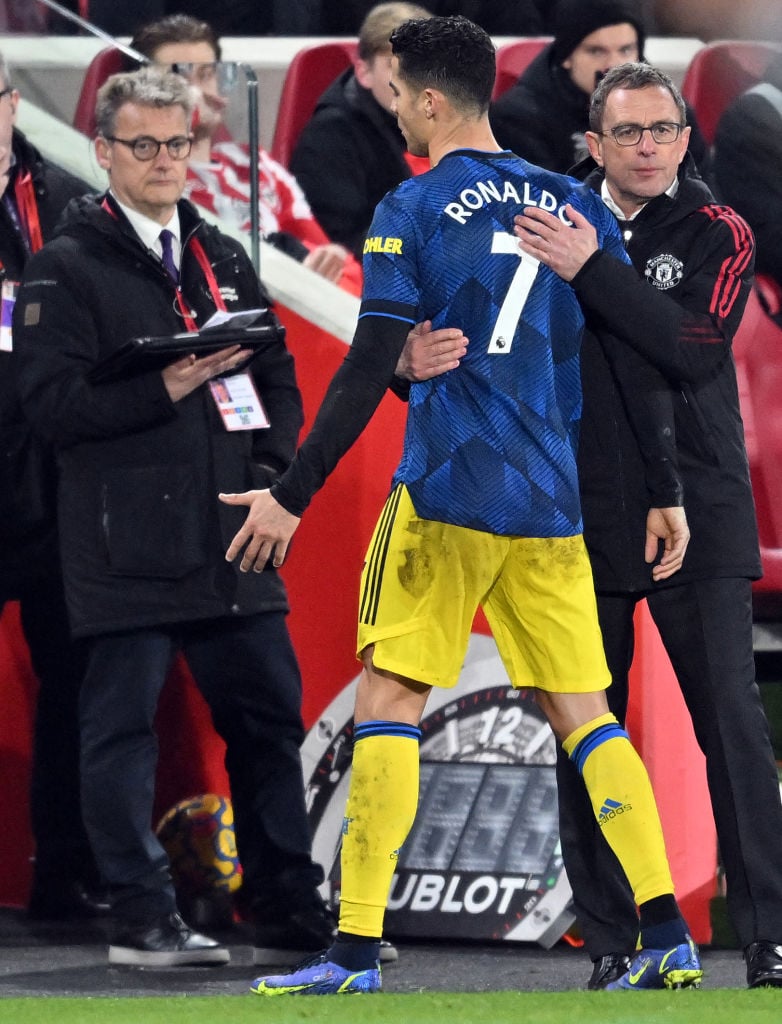 Ahead of Austria's friendly against Andorra tomorrow, Rangnick responded to Ronaldo's comments but unlike United's number seven, the former RB Leipzig sporting director and manager was a lot more diplomatic with his remarks.
"I'm the team boss of Austria's national team, it's not my job to judge that. (It's) the job of Manchester United and the sports journalists," Kronen Zeitung report Rangnick saying.
Ronaldo scored 12 goals in 22 appearances under Rangnick including two hat-tricks.
Related Topics
Have something to tell us about this article?
Let us know