If there is one Manchester United player who Atletico Madrid need no introduction to, it is Cristiano Ronaldo.
In fact, Atletico Madrid have seen enough of Cristiano Ronaldo to know they are long sick of the sight of him.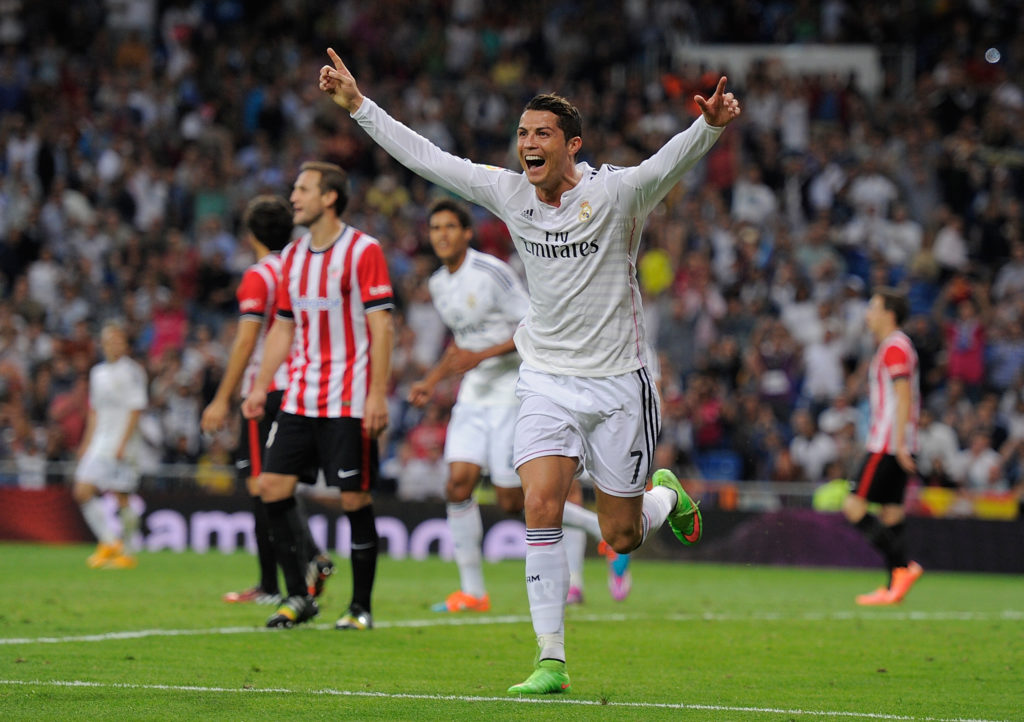 The numbers
Cristiano Ronaldo has more goal contributions against Atletico Madrid than against any other club in his career.
Ronaldo has scored 25 goals against Atletico, only netting more against Sevilla (27). But he only has one assist against Sevilla, and nine assists versus Atletico.
This takes Ronaldo's record to a staggering 34 goal contributions in 35 matches against Atletico, in matches for cross city rivals Real Madrid and also for Juventus.
Even despite his recent indifferent Manchester United form, these numbers show what a force Ronaldo is to be reckoned with. He loves the big stage, as he has showed at United this season with six goals in five Champions League matches so far.
The moments
For all the brilliance of Ronaldo's numbers, it is the moments which have proved so destructive towards Atletico and so special for the superstar.
The most famous moment came as Ronaldo's Real defeated Atletico in Europe's biggest game in the Champions League final in 2014.
For many, this final win was all about Gareth Bale and Angel di Maria, but it was Ronaldo who provided the signature moment as he scored the fourth goal from the penalty spot, take his shirt off, and wheel away to take the plaudits and celebrate a historic victory.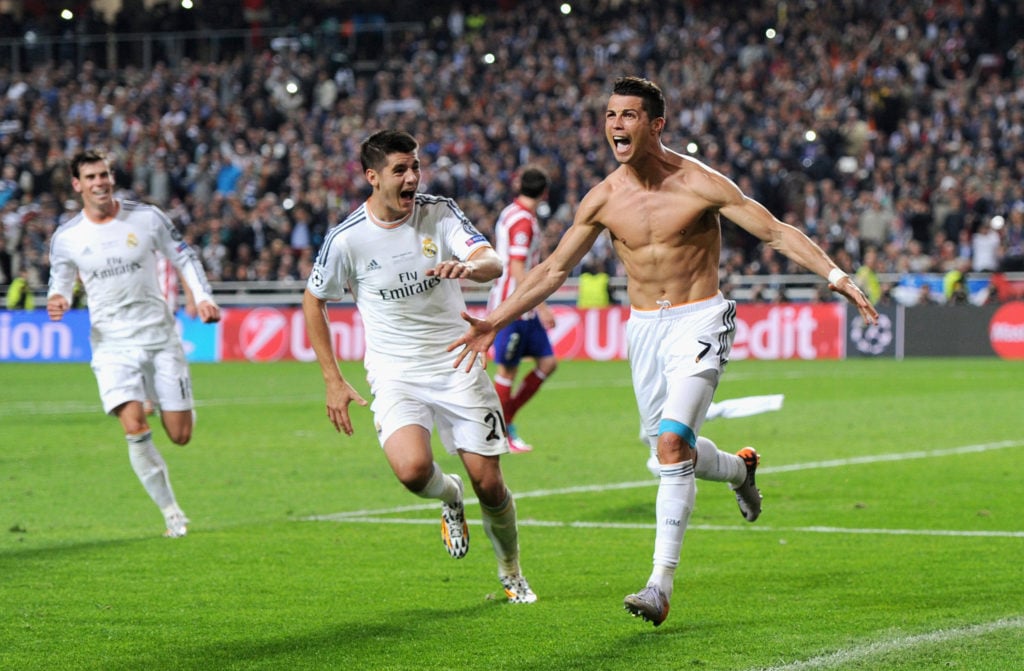 Ronaldo's blitz's against Atletico have often been feast or famine. They have held him to stalemates several times, and he has hit back by scoring four hat-tricks.
Two of his three for Real came with a 4-1 win in 2012 and a 3-0 win in 2017, in which both of which he scored free-kicks to open his account. If he nets a free-kick to open the scoring on Wednesday night, it's a good omen.
Ronaldo then scored a hat-trick with Real in the Champions League semi-finals in 2017 with a first half header and two lethal strikes, his second treble against them that season.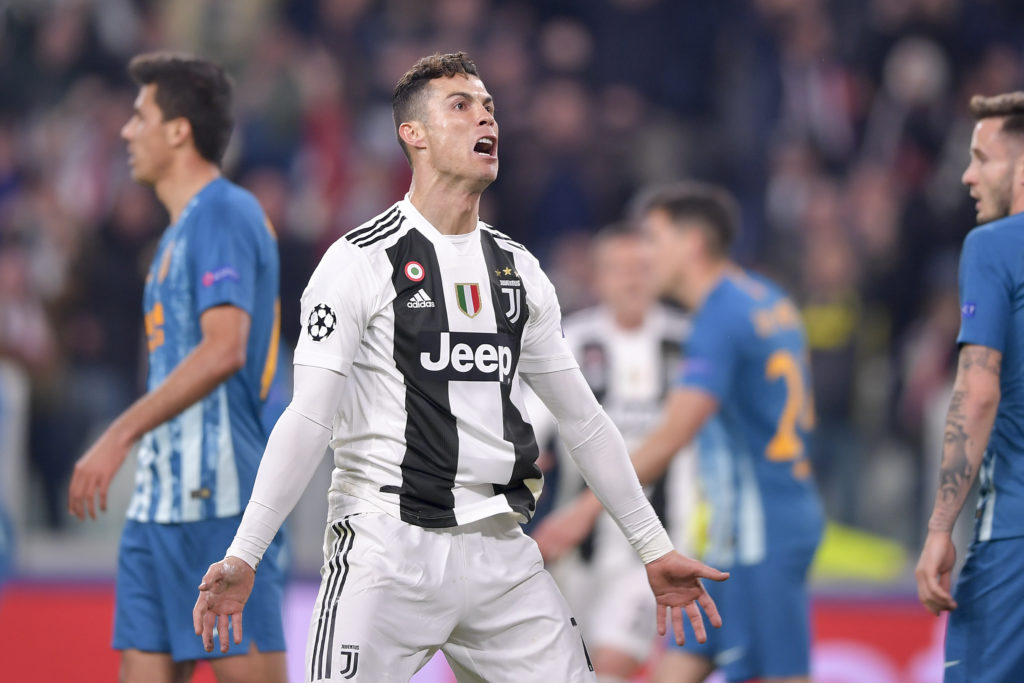 Just when Atletico thought they were rid of Ronaldo, they were drawn against his Juventus in 2018. They even won the first leg 2-0, before he led a stunning fightback in Turin as the side won 3-0 with Ronaldo scoring all three.
Speaking after the game, Ronaldo declared, via The Standard: "This is why Juve brought me in, to help on magic nights like this."
Now over the next two legs, we hope to see if Manchester United signed Ronaldo for the same reasons, whether he is still capable of producing the magic. It would be a fool's game to bet against him.
You can watch all 25 of Ronaldo's goals against Atletico Madrid below…
Related Topics
Have something to tell us about this article?
Let us know