Cristiano Ronaldo has just changed the entire Manchester United news agenda.
Instead of celebrating the high of a last minute win over Fulham, Ronaldo has unhelpfully released an explosive interview criticising the club.
Ronaldo told TalkTV that manager Erik ten Hag is looking to force him out of the club.
But there was worse. In lines released to The Sun, Ronaldo has effectively ensure he will never play for the club again.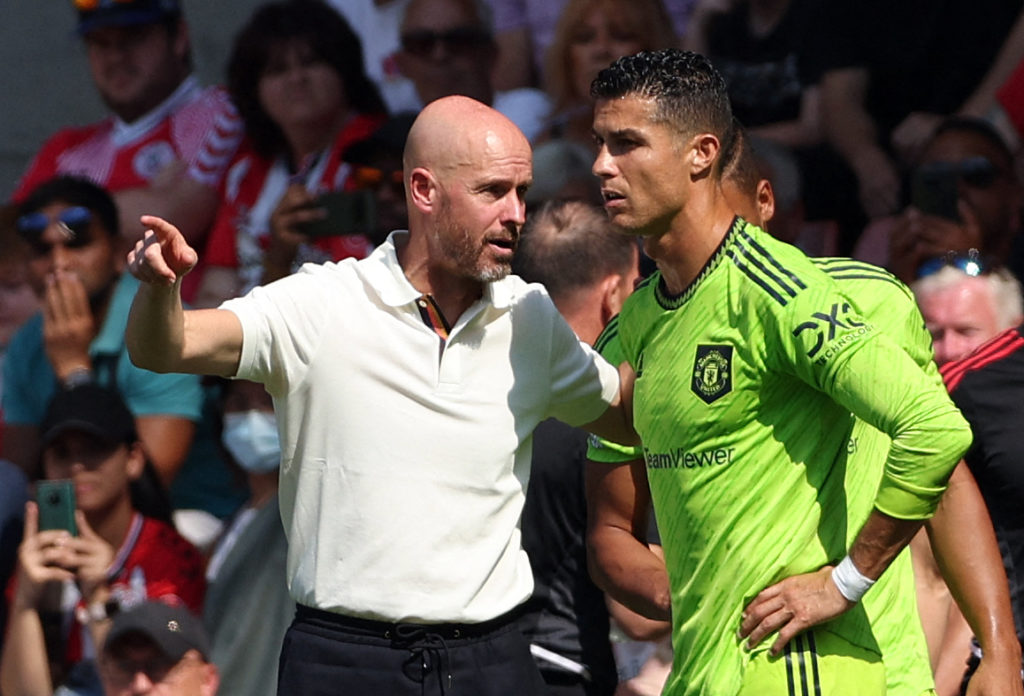 Ronaldo's comments on Erik ten Hag
Cristiano Ronaldo explained he has no respect for Manchester United's manager, believing the Dutchman does not respect him.
He said: "I don't have respect for him because he doesn't show respect for me. If you don't have respect for me, I'm never gonna have respect for you."
"If you don't have respect for me, I'm never gonna have respect for you."
There is no way back for Ronaldo from this. His relationship with Ten Hag already appeared to be strained.
Ronaldo had been briefly suspended by Ten Hag after refusing to come on as a substitute, and missed the Chelsea game as a result.
He was brought back into the team, but now Anthony Martial is available once again, Ronaldo is no longer required.
Ronaldo even admitted it is not a problem if he is sold, commenting: "If they start with me, for me, it's not a problem."
This is a sad way for Cristiano Ronaldo's time at Manchester United to end, but it is the end, make no mistake.
There is no way back. Erik ten Hag will lose respect of the fans, media, and even the players, if he brings Ronaldo back into the team after this.
Manchester United have looked better without Ronaldo during the past couple of games. If his last game turns out to be the dismal 3-1 loss at Aston Villa, it will sum up his second spell at the club neatly.
Related Topics
Have something to tell us about this article?
Let us know