Mason Greenwood is being hung out to dry. Manchester United's silence contrasts the English media's hounding of a 19-year-old who needs support more than ever.
It has taken one moment of irresponsibility and stupidity in Iceland – when Greenwood and Man City's Phil Foden invited girls back to the England team hotel during a pandemic – for the pseudo-football media to hone in on the United forward.
For the main part, these aren't your standard football journalists. As with Raheem Sterling in the past, the attack articles about what footballers buy or where they've been spotted come from celebrity writers who would do the same to actors and singers.
In some cases, though, these are high-profile football journalists who should know better. Their colleagues, the vast majority of whom are good people who do care about these things, have to call out bad practice when they see it. This latest article from The Mirror was one such instance of irresponsible journalism.
"Football has a duty to improve its care of young men"
Football has a duty to improve its care of young men and women. A 2020 survey by the Professional Footballers' Association (PFA) claimed that 22% of current or former footballers they spoke to felt depressed or have considered self-harm. Almost 68% told the PFA that they needed support in terms of well-being, education or future career advice.
Footballers are very well remunerated for what they do. Greenwood is. Big wages don't suddenly remove all external problems, though. Performances on the pitch and in training are completely interlinked with general life.
Jesse Lingard last year explained that difficulties at home around caring for his family were having an impact on him as a person and a footballer. This is the reality for many rich men in the game. The money can give them the opportunity to ease the struggles of normal life, but not always. Mental health problems cannot be fixed just with money.
This is not to suggest that Mason Greenwood is having mental health struggles. No one should suggest that without genuine knowledge of the situation.
He's still playing well and has had an incredible start to his career at United. With 31 starts, he's scored 19 goals and made six assists. It's brilliant.
It is to say, though, that the media have to take some responsibility for their actions. This is a young man who recently lost a friend to suicide. Former-City player Jeremy Wisten died only at the end of October. Greenwood dedicated his most recent goal, against RB Leipzig, to his old friend.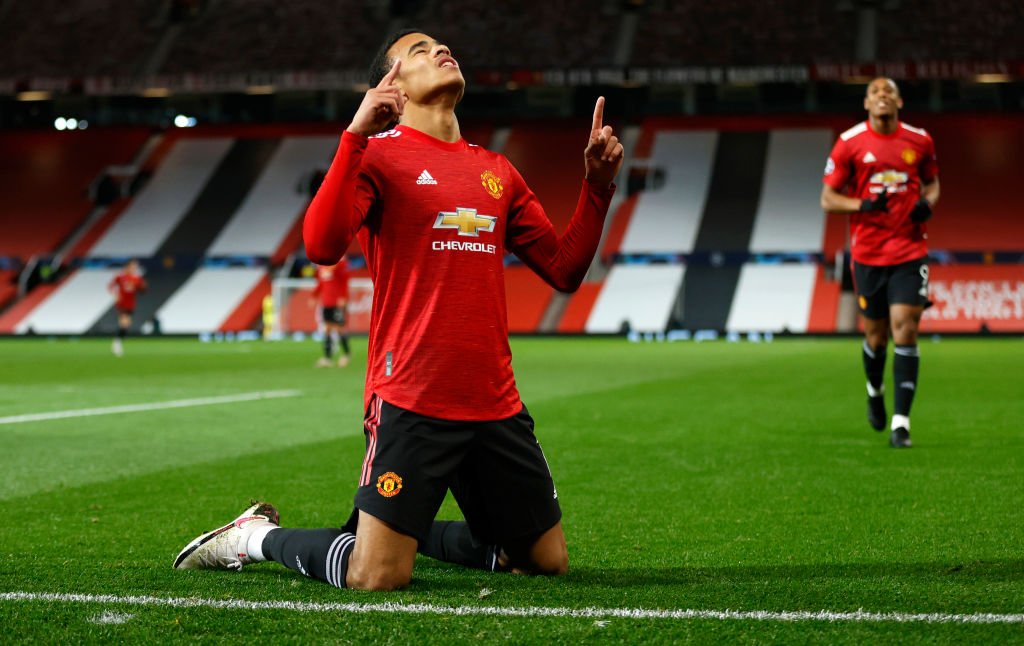 Greenwood dedicated recent goal to Jeremy Wisten
Wisten's death sparked a debate about mental health. Unfortunately that has quickly dissipated and the attack articles have once again returned.
In an environment where whatever problems Greenwood may or may not be having are being exaggerated by endless media speculation, Manchester United have to step up. Solskjaer has often been good in such situations.
But without any recent club press conferences due to the international break, the vacuum of United news has been filled by Greenwood chat.
United need to come out in support of their talent – one of the very best in the world.
And we, as football fans and consumers of football media, have to take responsibility too. Don't share articles that don't need sharing. Don't assume everything you read is correct. And whether it's Mason Greenwood or Phil Jones or Jesse Lingard, don't hound players out on social media. Be kind.
Have something to tell us about this article?
Let us know