Cristiano Ronaldo set a new international goals record this week by taking his tally to 111.
This broke Ali Daei's record which had stood since 2006, with Ronaldo grabbing a late brace against Ireland to clinch the record.
Ronaldo is already the Champions League record goalscorer and will soon be running out of individual records to break.
Well, there is always a new challenge and his return to Manchester United gives him new objectives, team and individual.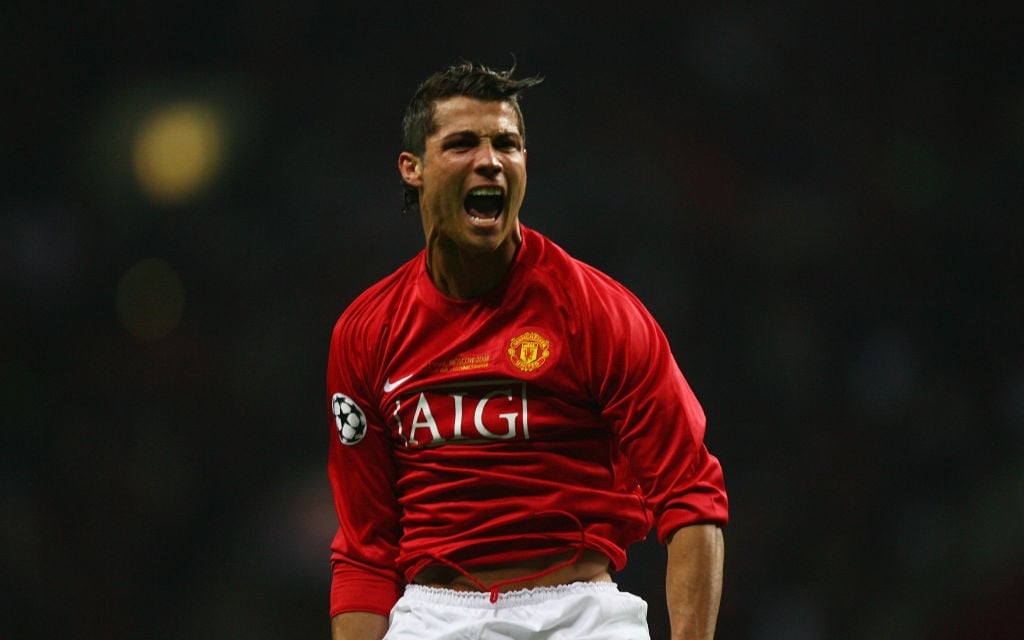 Ronaldo will be looking to maintain his impressive record of scoring 20 plus league goals every single season since he left United.
While he scored 31 league goals for United in 2007/08, he followed this up with 'just' 18 the following year.
Ronaldo currently ranks 18th on Manchester United's all time top scorers list. He will be looking to charge up this list.
In his sights will be his current Manchester United boss Ole Gunnar Solskjaer.
Ronaldo has 118 goals, and Ole Gunnar Solskjaer is ahead of him on 126, with Andy Cole on 121 in between.
Returning star Ronaldo could overtake Solskjaer's tally by time 2021 comes to a close. It might just take a month.
A modest 20 goal season for Ronaldo would take him to 138 goals and become United's 14th highest scorer of all time up from 18.
Could Ronaldo set Manchester United's all time record?
Manchester United's all-time record goalscorer is Wayne Rooney on 253 goals.
Rooney's record is 'probably' safe providing Ronaldo only fulfils his two-year deal with an option of a third.
If Ronaldo ends up spending up to five seasons at United and is still playing at a high level into his 40s, then he may incredibly have a shot.
It makes you wonder what might have been if United had re-signed Ronaldo in 2018 when he left Real Madrid.
Ronaldo scored 101 goals in three seasons for Juventus, which would have taken his United goal tally to 219.
He would be pretty confident right now of surpassing former teammate Rooney.
As it stands, Rooney's record is possibly too far ahead for Ronaldo, but he will give it a real good shot.
Ronaldo could quite well make it past Dennis Viollet's record of 179 goals and move into Manchester United's top five of all-time. That would be an achievement in itself.
If Ronaldo does score at the rate he did at Juventus and nets 100 over the next three seasons, he might start seriously staring down Rooney's record as motivation to stay another couple of seasons.
The Portuguese forward is a machine and he uses records as motivation. Solskjaer's tally of 126 is small fry, and one of the first milestones to check off upon his return.
Manchester United's all time leading goalscorers
Wayne Rooney

253

Sir Bobby Charlton

249

Denis Law

237

Jack Rowley

211

Dennis Viollet

179

George Best

179

Joe Spence

168

Ryan Giggs

168

Mark Hughes

163

Paul Scholes

155

Ruud van Nistelrooy

150

Stan Pearson

148

David Herd

145

Cristiano Ronaldo

145

Tommy Taylor

131

Brian McClair

127

Ole Gunnar Solskjaer

126

Andy Cole

121

Marcus Rashford

121
Related Topics
Have something to tell us about this article?
Let us know