Jadon Sancho scored an impressive individual goal to give Manchester United the lead by Chelsea.
Sancho pounced after Jorginho miscontrolled a high ball, going on to run half the length of the pitch before slotting calmly past Edouard Mendy.
Chelsea manager Thomas Tuchel had an unusual excuse for Sancho's strike.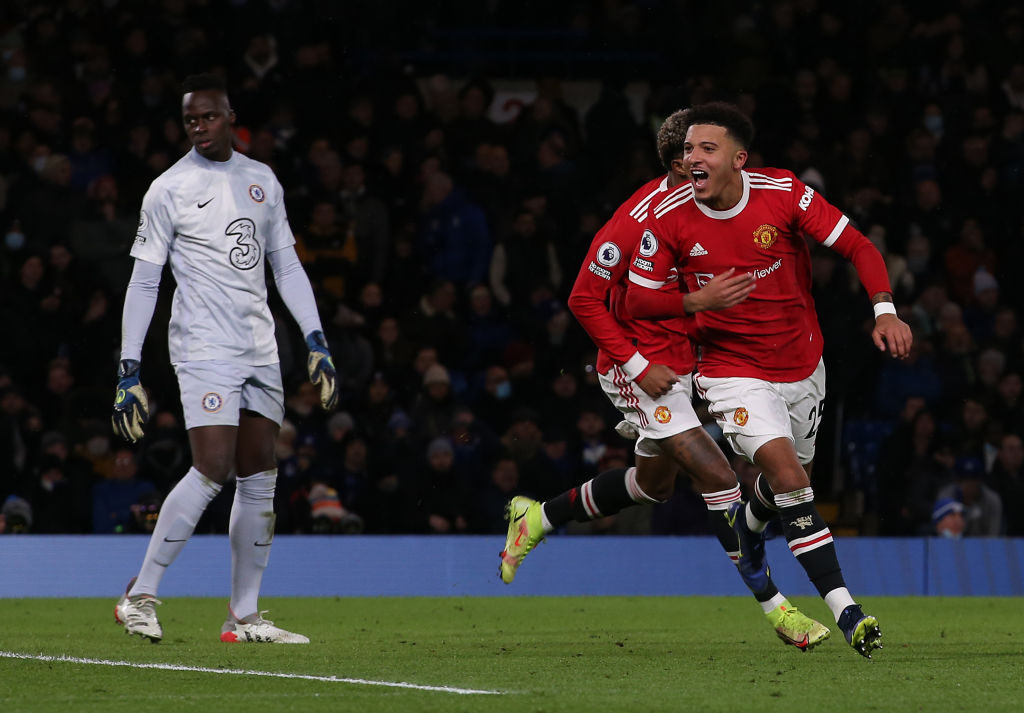 The German boss blamed the lights at Stamford Bridge for putting Jorginho off and causing him to misjudge the flight of the ball towards him.
Tuchel told Football London: "It's very unusual a mistake like this and to concede a goal for us in general, especially because of Jorgi.
"I think he misjudged the situation and I think he was heavily disturbed by the lights, so he didn't see the ball in the end. It happened."
Sancho role praised
If Tuchel's comments are accurate, then United were fortunate to play Chelsea in a late kick-off rather than an early one.
But even after his error, there was a lot left for Sancho to do.
Marcus Rashford ran alongside with him and offered the chance to pass it across, which helped to confuse goalkeeper Mendy.
United caretaker manager Michael Carrick praised the way Sancho controlled the situation.
Carrick told the club website: "It looks quite easy and straightforward when you see the camera and two of them are hunting down the goalkeeper but actually there's a lot of time to think and there's a bit of a cat and mouse with the goalkeeper… does Jadon go too early?
"I've seen them situations being made a mess of at times. He kept his head, made his decision and delayed a bit."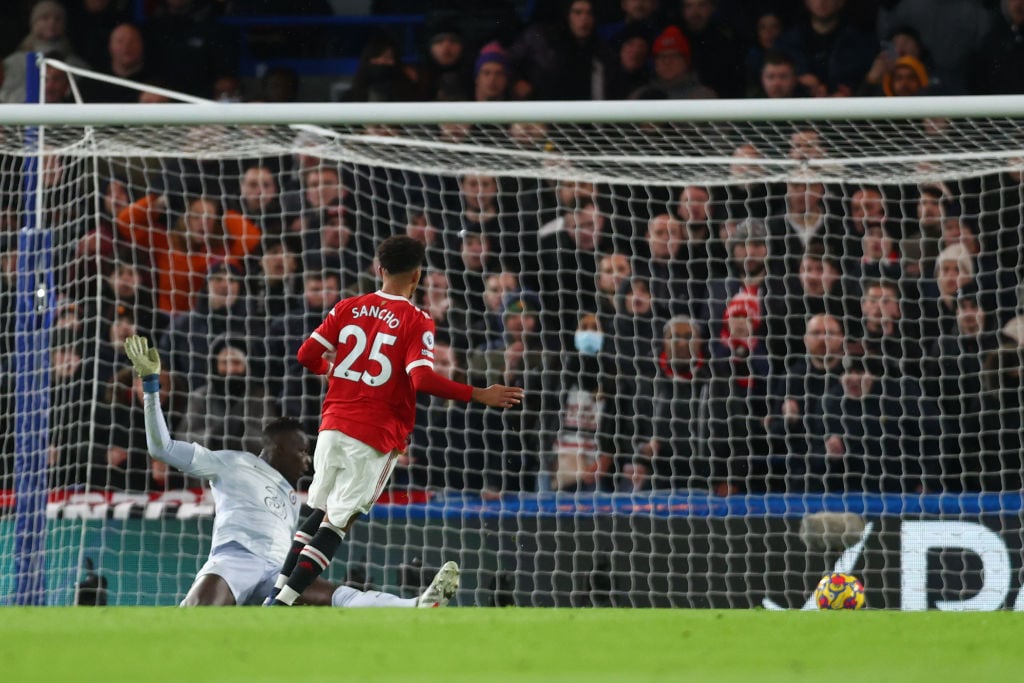 Sancho kept a cool head to score his first Premier League goal and his second in a week.
His United career is up and running now, and while perhaps, there was a bit of an assist from a Jorginho error, he did particularly well to capitalise on the mistake so ruthlessly.
Have something to tell us about this article?
Let us know