Ange Postecoglou has been tipped to become a future Manchester United manager and the "top" Tottenham boss has been boldly compared with Sir Alex Ferguson.
The 58-year-old Spurs manager arrived at the Premier League club in the summer after leading Scottish side Celtic to a domestic treble in the previous campaign.
Postecoglou has enjoyed an incredible start to life at the Tottenham Hotspur Stadium, despite losing star striker Harry Kane to Bayern Munich in the summer.
Tottenham have won four of their first five Premier League fixtures of the season, only dropping points in their opener to Brentford at the Gtech Community Stadium.
Following their 2-2 draw to Brentford, Postecoglou's men bounced back with a convincing 2-0 win over United at the Tottenham Hotspur Stadium last month.
READ MORE: Sergio Reguilon reveals energetic Man United star who is a 'leader on the pitch' and is 'so consistent'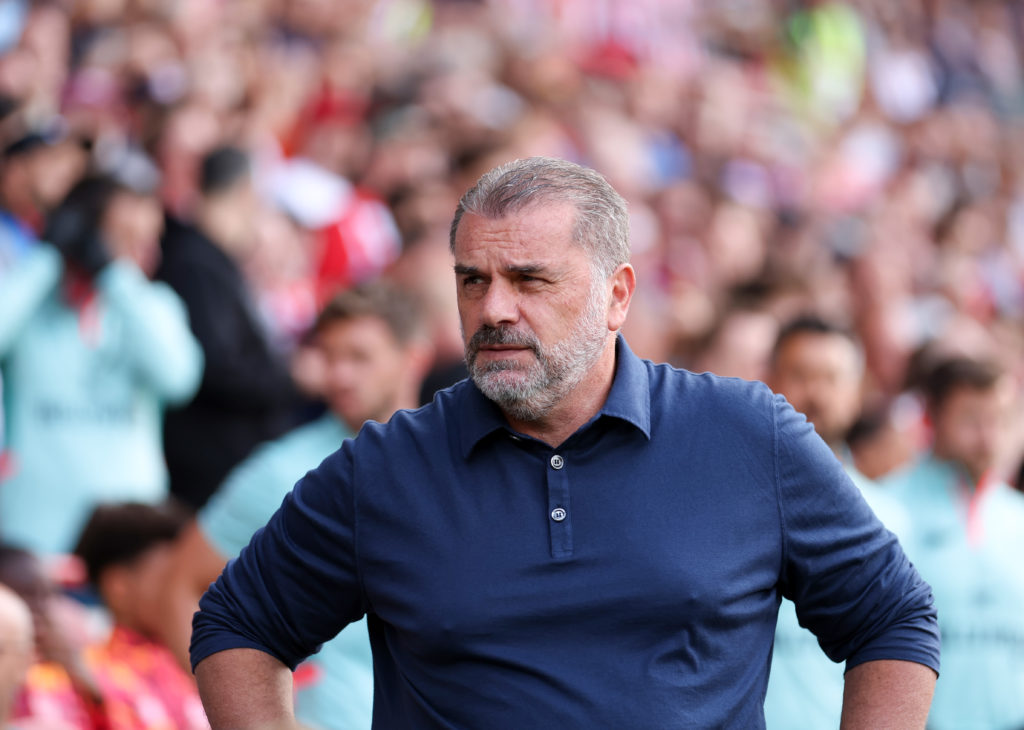 Barry Ferguson backs Postecoglou to be United boss
Former Rangers star Barry Ferguson praised Postecoglou for his impact at Spurs and believes that the former Celtic boss could be a future United manager.
The 45-year-old Scotsman, who previously managed Alloa Athletic, explained why Postecoglou could be the right fit for United after making a comparison with Ferguson.
MORE UNITED STORIES
Speaking to Glasgow-based GO Radio, Ferguson said: "Next Man United manager. What did I say at the start of the season? Tottenham to finish top four.
"Why would you not if you're a big club? Look what he's come down to the best league in the world.
"He's come in, he's lost one of the best forwards in the game in Harry Kane and it's not affected him one single bit.
"They dominated the game [against Sheffield United] at the weekend but that just showed the character and never-say-die attitude, they go until the 98th or 99th minute of the game.
"He's shown that he's a top manager, let's be honest.
"You think of Man [United], back to the great team of Alex Ferguson. Look at the way they played. Really open, attack-minded. It suits the way Postecoglou does it.
"He's got a job on his hands at Tottenham but if he continues the way he's going, I think they would be crazy not to look at him."
Ten Hag man of the hour for now
Postecoglou could be a future United manager for some people, but it's wishful thinking to see that happening any time soon.
Tottenham chairman Daniel Levy will play hardball with any rival club trying to pry Postecoglou away now, not to mention Erik ten Hagis the man for United now.
Ten Hag has faced mounting pressure over United's poor run of form this season, but the Dutchman could easily see a turn of fortune in the coming months.
The former Ajax boss will kick off United's Champions League campaign on Wednesday with his side's away trip to Germany against Bayern Munich.
Related Topics