Half of Ole Gunnar Solskjaer's substitutions this season have been made after the 80th minute. The Manchester United boss needs to match the off-the-pitch ruthlessness he has shown during the summer by hastening his in-game decision-making.
Back in April, Solskjaer told The Independent that it would prove to be "survival of the fittest" at United, "that's how ruthless we have to be." He was right and has done well. In Phil Jones, Marcos Rojo and Matteo Darmian, he's effectively isolated mediocre performers.
He's sold Lukaku, loaned out Smalling and Alexis, dropped Matic and Young. But during games, Solskjaer needs to show that same merciless streak.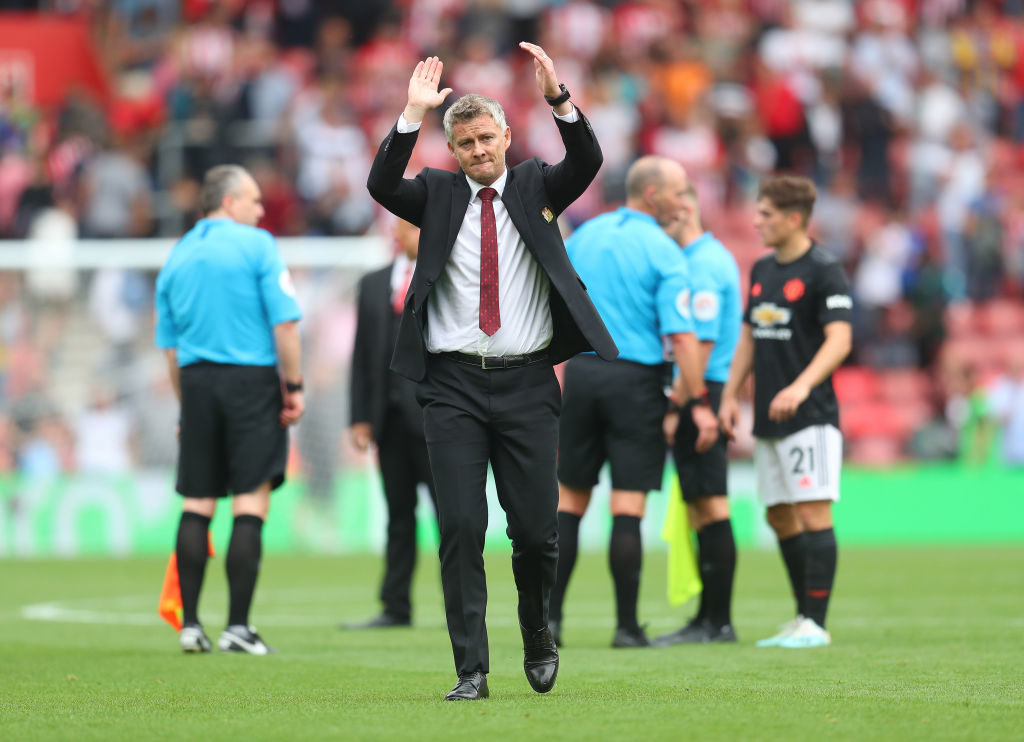 Solskjaer showed weakness at St. Mary's
This was spotlighted twice in United's 1-1 draw at Southampton. Initially too late to react to a resurgent Southampton, he was then not brave enough to win the game for United after a 73rd-minute red card.
Southampton began to gain a grip on the game after the half-hour mark. From that point until their 58th-minute goal, they had 57% of possession, compared to an overall figure of 41%. You didn't need the stats to tell you that. Their biggest flurry of shots came in the 13 minutes between the start of the second half and the inevitable goal.
Solskjaer was too slow. It took another nine minutes after Vestergaard headed home for a change to come. When it did, there were two. Lingard and Matic arrived on the pitch, the latter to try and release Pogba in a more attacking position. It was the right decision, but a quarter of an hour after Southampton had asserted themselves on the game.
Five minutes after the first changes, Kevin Danso was sent off for a blatant second booking. United had just changed to oppose the ascending Southampton with Matic supposed to solidify the midfield. Now with a man advantage, it somehow took nine minutes after the goal for a substitution, let alone a change in the system.
Mason Greenwood came on for Scott McTominay. With the game changed so dramatically, a braver and better choice would have been to hook Matic back off.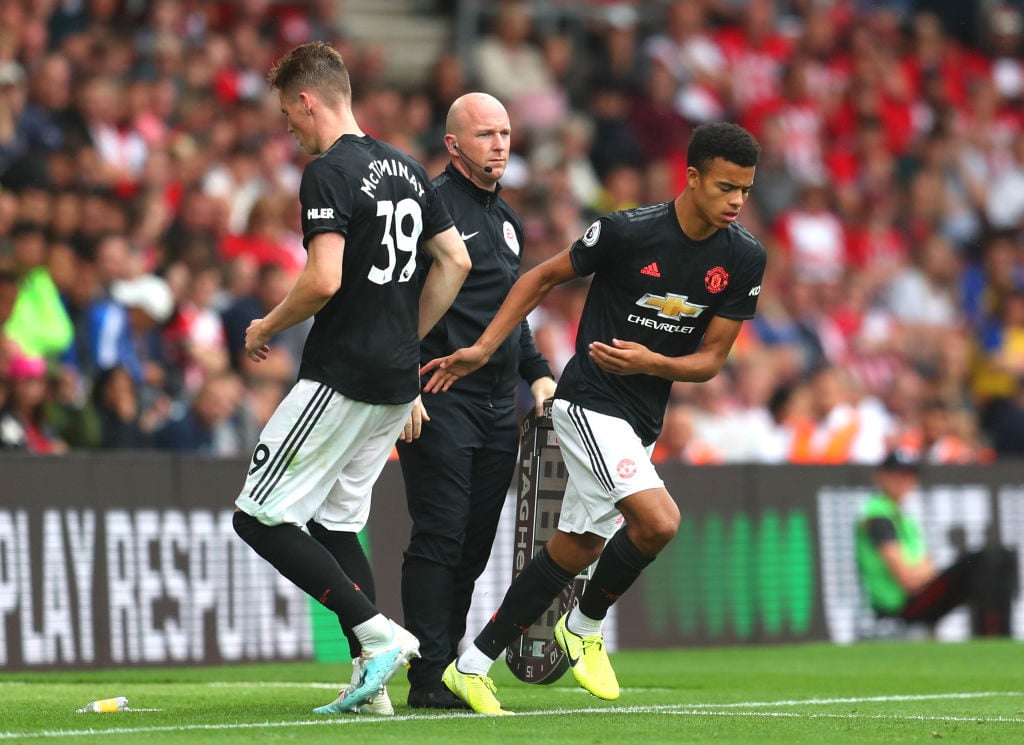 Youngsters must play ahead of veterans
In Matic, there's another point to be made. Reliable reports indicate that Solskjaer is keen to offload Matic and that's another good off-the-pitch decision.
To continue playing him ahead of the exciting James Garner is not a baffling decision, but it's not a brave one. Garner is ready, Matic is past it, and with United already suffering poor results, it's worth being even braver.
Mason Greenwood has been given a chance in every game so far but against Chelsea, Wolves and Southampton, he was given a total of 13 minutes playing time off the bench.
In such a short space of time, no kind of impact can be had. In fact, only one of Greenwood's 26 goals at any level last season came in a game where he didn't play the full 90 minutes.
Substitutions must be made earlier and decisions must be braver during games. If Solskjaer is merciless during games and puts even more faith in the young players, he'll be backed in the stands for months no matter the results.
Have something to tell us about this article?
Let us know