It has been a busy international break for Manchester United's players, in one way or another.
In many cases it has been a very positive experience, with club football taking a much needed pause, before a frenetic end to the season.
United return to action against Newcastle this coming weekend, in a big clash at the top of the table. There are several players who will return with a spring in their step.
Here is a look at the winners and losers at Manchester United over the recent international break…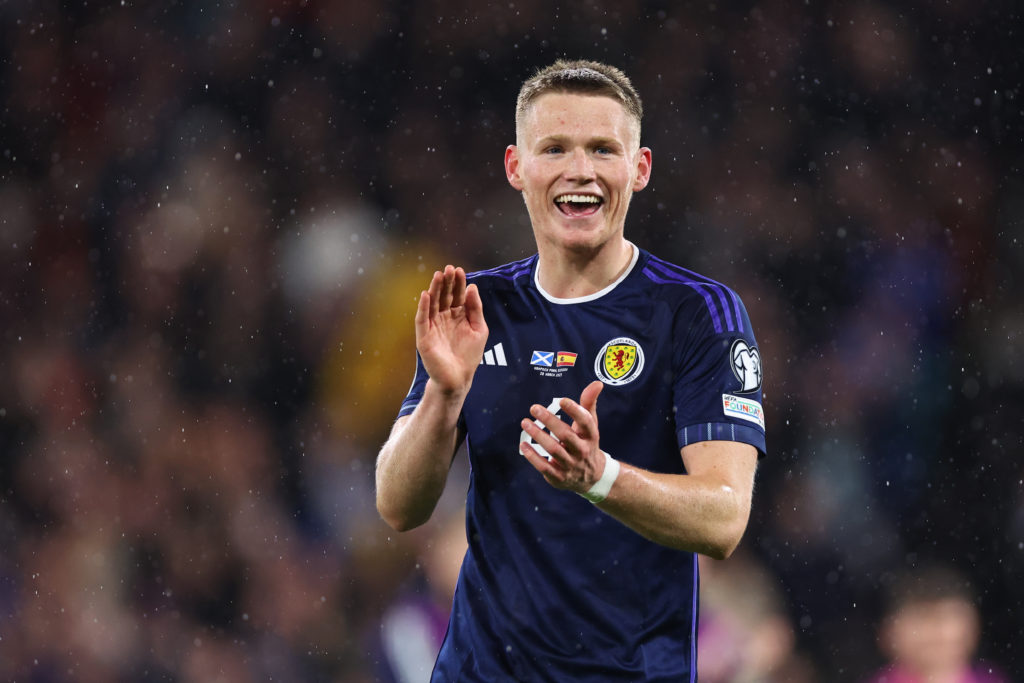 Winners
Scott McTominay: Scott McTominay could be the biggest winner from the break. He scored four goals in two games for Scotland, including a stunning brace in a 2-0 win over Spain. McTominay had only started four matches for United in a stop-start 2023. His return to form comes at a great time, with United's midfield options shortened by Casemiro's suspension for the next three Premier League games.
Anthony Elanga: It has been a long time since Anthony Elanga scored a goal, 10 months in fact. He is back on track after netting in Sweden's 5-0 win over Azerbaijan. He had expressed some frustration with a recent lack of game time, and he now returns to United with added confidence.
Marcus Rashford: If any player looked like he needed a rest, it was top scorer Marcus Rashford. Manchester United withdrew him from the England squad citing injury. He is back in training already, and surely set to go straight back into the starting line-up this weekend.
Casemiro: Contrastingly, it was important for Casemiro to get some game time, amid his suspension. He was given the honour of becoming Brazil's new captain, and had new members of the squad raving about just watching him in training. Even though they lost their friendly match to Morocco, it was a positive experience for the midfielder.
Bruno Fernandes: Even though Bruno Fernandes could have done with a rest, he made his impact felt for Portugal in 4-0 and 6-0 wins. Fernandes created eight chances in one game, and even provided an assist for Cristiano Ronaldo, a feat he had not accomplished since 2021.
Amad: Manchester United loanee Amad earned a recall to the Ivory Coast squad for the first time since 2021. He was selected in the line-up in a 2-0 win over Comoros, his first ever start for his country and fourth cap in total.
Kobbie Mainoo: Kobbie Mainoo played in three games for England's under-19s during the break. Crucially, the team did not qualify for the European Championships. This takes place in July and would have clashed with Manchester United's pre-season tour of USA.
Losers
Harry Maguire: England won against Italy and Ukraine with Harry Maguire playing both. But the Manchester United defender still managed to score a PR own goal. In an interview with The Times, Maguire said he 'should not need to prove himself' at the top level.
But as Wayne Rooney said in 2016, at Manchester United you need to prove yourself every single day. Maguire, a back-up at United currently, just doesn't seem to get it.
Wout Weghorst: The international break was a bit of a disaster for Wout Weghorst. The Dutch striker failed to score against Gibraltar despite attempting eight shots at goal with his side having 51 efforts. He was heavily criticised in his homeland and has scored only two goals in 20 appearances for club and country. He returns to Carrington with his confidence battered instead of lifted.
The jury is out…
Marcel Sabitzer: The international break began so well for Marcel Sabitzer with a heroic two-goal and one-assist performance in Austria's opening win. Then he picked up an injury which kept him out of their second game entirely.
Sabitzer was likely in line to start for United in Casemiro's absence this weekend. Now his injury combined with Scott McTominay's heroics, could put the Austrian loanee back down the queue. If it turns out his knock is not at all serious, and he can start this weekend, then he has had a welcome rest. So the jury is still out on this one.
Related Topics
Have something to tell us about this article?
Let us know