Eyebrows were raised this summer when Manchester United reportedly set sights on signing Newcastle's Sean Longstaff.
Longstaff is a bright prospect, he just was not on United fans' list of dream midfielder signings.
As it transpired, Newcastle set a £50 million asking price on Longstaff, and United walked away, The Telegraph reported.
Somewhat bizarrely, that was it, and United chose not to sign a midfielder at all.
This weekend Longstaff goes up against Manchester United when Newcastle host the Red Devils at St James' Park.
His Newcastle side sit in 19th place and are coming off a 5-0 hammering at Leicester City at the weekend. (And United fans think we have problems…)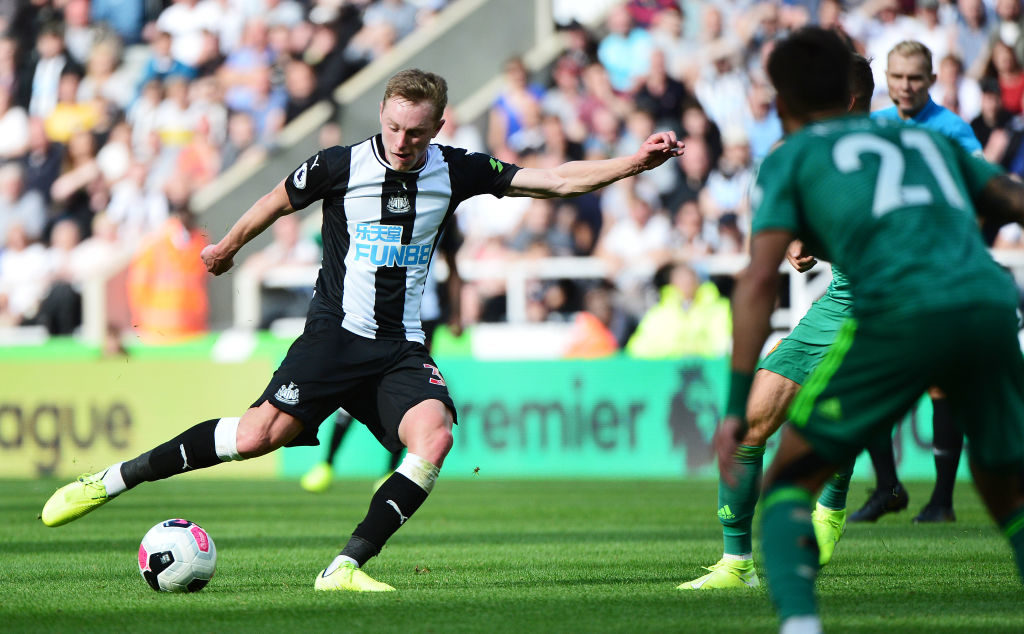 Ahead of this weekend fixture we decided to check in on Longstaff's progress.
We spoke to Paul Nicholson of Newcastle United fan site Geordie Boot Boys to get the inside track on Longstaff and his future prospects…
How would you rate Longstaff's performances this season?
Longstaff's performances this season have left a lot to be desired. After bursting onto the Premier League scene in such spectacular fashion last season, it has been something of a disappointment to see him performing so poorly so far this term.
He may, subconsciously, be worrying about picking up another injury, like the one that sidelined him for the latter stages of last season. If that is the case, it becomes a mental issue, not a physical one, and is something only time can rectify.
Another issue could be Steve Bruce's handling of him. Everyone knows how good Rafa Benitez can be with players, and it may be Bruce is not getting the best out of him by asking him to do slightly different things to those Rafa demanded from him. I also think the persistent speculation of interest from Manchester United has affected his game.
Whether he wanted to leave in the summer – which I doubt, due to him playing for his boyhood club right now – or not, hearing your name mentioned with a giant club like Manchester United, and fees of £50 million being bandied about, is bound to get into a player's head, no matter how much they try to ignore it.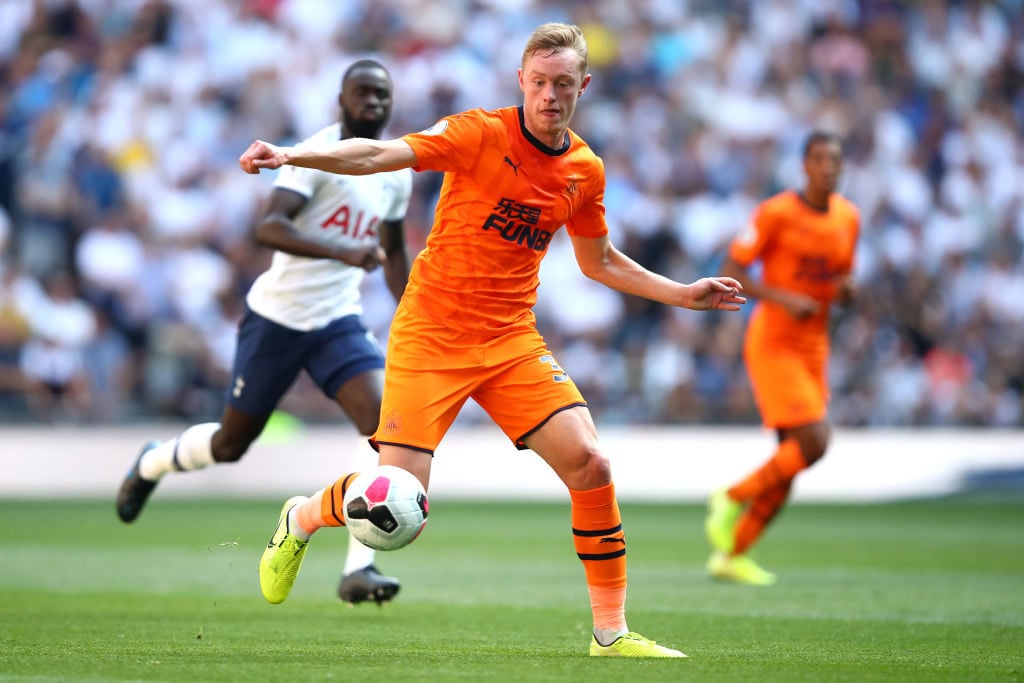 How far can he go if he does kick on and fulfil his potential?
If he can get back to the previously mentioned levels, he could have the world at his feet. He has the strength and guile to be hugely successful. I am not saying he will be a future Barcelona superstar, but he could definitely be a future Newcastle skipper – if he stays on Tyneside – and an integral part of the England set-up for years to come.
The problem, of course, is getting back to that level consistently, and at this moment in time, that looks a very long way off. Of course, the biggest worry for fans, is that last season was a flash in the pan, and he may not get back to the levels that saw him mentioned as being on the verge of an England call up.
If it were up to you, would you sell in January and at what price?
On present form, it is likely to be an irrelevant question, as his lack of form is unlikely to see anyone making a bid to sign him. I am in two minds about January.
Part of me says his current form suggests we should snap a club's hand off for an offer in the region of £30m. But another part of me would give him the whole season to try and rediscover his peak form, and if he does, I would keep him at all costs. If he continues playing as he is now, then it becomes a completely different question.
So what's next?
From United's perspective, Longstaff is probably not what we need right now. Certainly not at the prices mentioned.
He has a lot to prove, and there is no sense paying big for him in January when there is a strong possibility Newcastle could suffer relegation this season, leading to a cheaper price next summer.
Before making any decision on Longstaff, United need to take a closer look at a young midfielder of our own, James Garner, who has six goals in seven games this season for the academy.
Longstaff can at least play his way back onto United's radar with an eye catching performance against us this weekend, but hopefully he ends up on the losing side.
Have something to tell us about this article?
Let us know