Manchester United winger Jadon Sancho has an uncertain future at Old Trafford and all options are open.
A report from The Times has claimed Manchester United staff feel let down by Jadon Sancho using Twitter to hit back at manager Erik ten Hag.
The report adds: "Sancho's riposte has not gone down well at Old Trafford and club insiders were debating on Monday whether the former Borussia Dortmund man would play for the club again."
Sancho has not started a single game for Manchester United this season and did not make the squad against Arsenal.
READ: Confirmed Manchester United transfers in, out, loans, releases, youth for 2023/24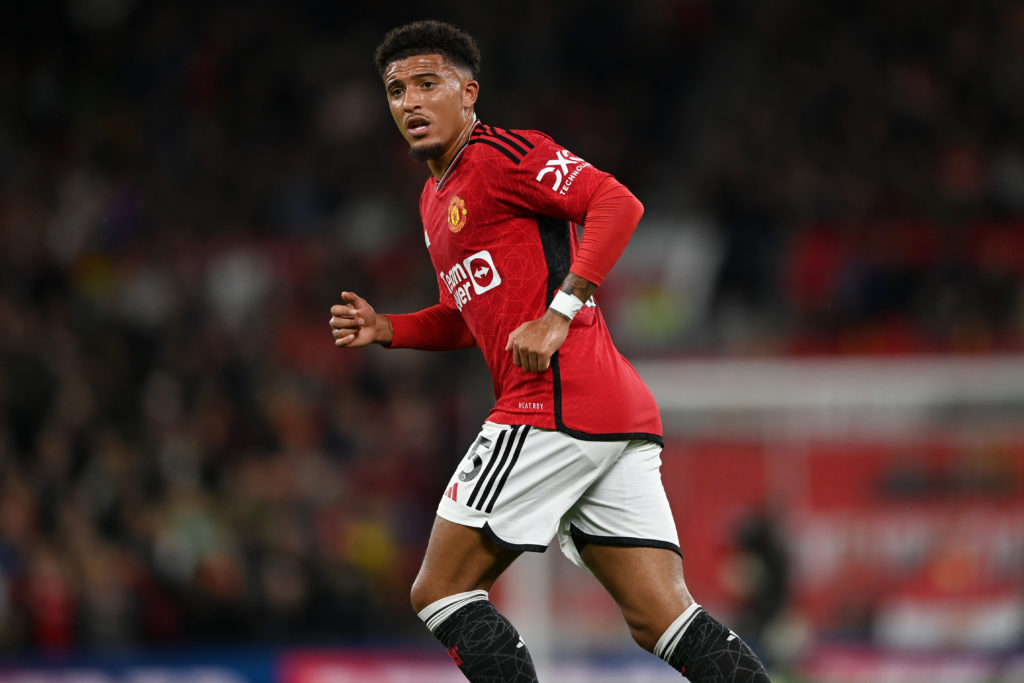 What happened with Jadon Sancho and Erik ten Hag
Jadon Sancho was not selected in the squad against Arsenal. When quizzed about this after the game, Erik ten Hag told reporters that it was a decision based on training performance.
Sancho furiously hit back on social media, disagreeing with the claims, and insisting he is being made a scapegoat.
It was a bleak throwback to the Ralf Rangnick era, in which Jesse Lingard and Anthony Martial both shot back on social media after being criticised in press conferences.
MORE UNITED STORIES
Over the past 24 hours there has been no comment from the club, manager, or Sancho.
What will happen with Jadon Sancho
The Times report shows Manchester United are treating the Sancho situation seriously.
ESPN suggest Sancho could face disciplinary proceedings, claiming Ten Hag is sticking by his comments.
The transfer window is still open in Turkey, Saudi Arabia and Qatar. That is one option for United to wash their hands of the situation.
The Times claims neither Sancho or Ten Hag is due in at Carrington immediately due to days off because of the international break, so there may not be a quick resolution to solve the issue,
Manager and player may still squash the issue promptly and move on. If that is the case, Sancho will have to deliver on the pitch.
Sancho would argue that he has to get a chance to get on the pitch first. And to do so, he must deliver 100 per cent in training.
Related Topics