Perhaps it's too early to discuss Manchester United's Europa League hopes.
The hurt of going out of the Champions League is still raw. It certainly wasn't the plan to be back in Europe's secondary competition this season.
But that's where United find themselves and Monday's draw will hammer that home.
With that in mind, last night's final Champions League group matches worked out as well as United could've hoped for.
Specifically, Group B containing Real Madrid and Inter Milan.
Before last night's games kicked off, there was a real danger Los Blancos could join United in the Europa League but they saw off Borussia Monchengladbach 2-0 to seal top spot.
At the San Siro, Inter needed a win to join Real in the last 16 but drew 0-0 with Shakhtar Donetsk.
That result meant they came bottom of their group, and will not even drop into the Europa League.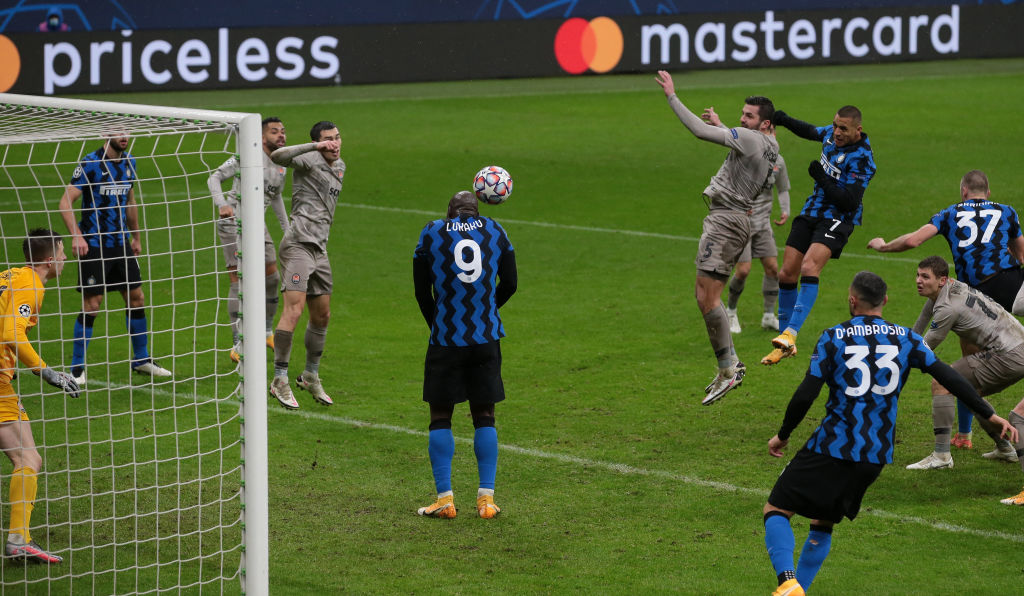 Considering Antonio Conte's side made the final last season, that means a potential Europa League rival has already been eliminated.
At times last season, it seemed United were on a collision course with Inter in the Europa League.
They have three former United players – Romelu Lukaku, Alexis Sanchez and Ashley Young – as well as ex-Tottenham playmaker Christian Eriksen.
It almost seemed set up last season for a showdown in the final, but that can't happen this year.
Ironically, Lukaku got in the way of a goalbound Sanchez header on 89 minutes last night, denying Inter a goal which likely would have kept them in the Champions League.
With Sevilla progressing to the last 16 as second place in Chelsea's group, that means both last season's finalists aren't in this year's Europa League.
That makes it an open field, where – as much as it may not feel like much consolation now – United have as much chance of scooping the trophy as anybody.
Have something to tell us about this article?
Let us know