Manchester United delayed title celebrations in the blue half of the city with a 3-1 win over Aston Villa.
Villa's dreadful record against united continues, having only beat the Red Devils once this century, after a masterful second half performance turned the game around.
United went into the first half one nil down, with a defensive lapse contributing to the VIlla goal in a game that United were largely in control of.
But the cream rose to the top in the second half as United's quality was too much for Villa to handle.
Here are five things we learned from today's game…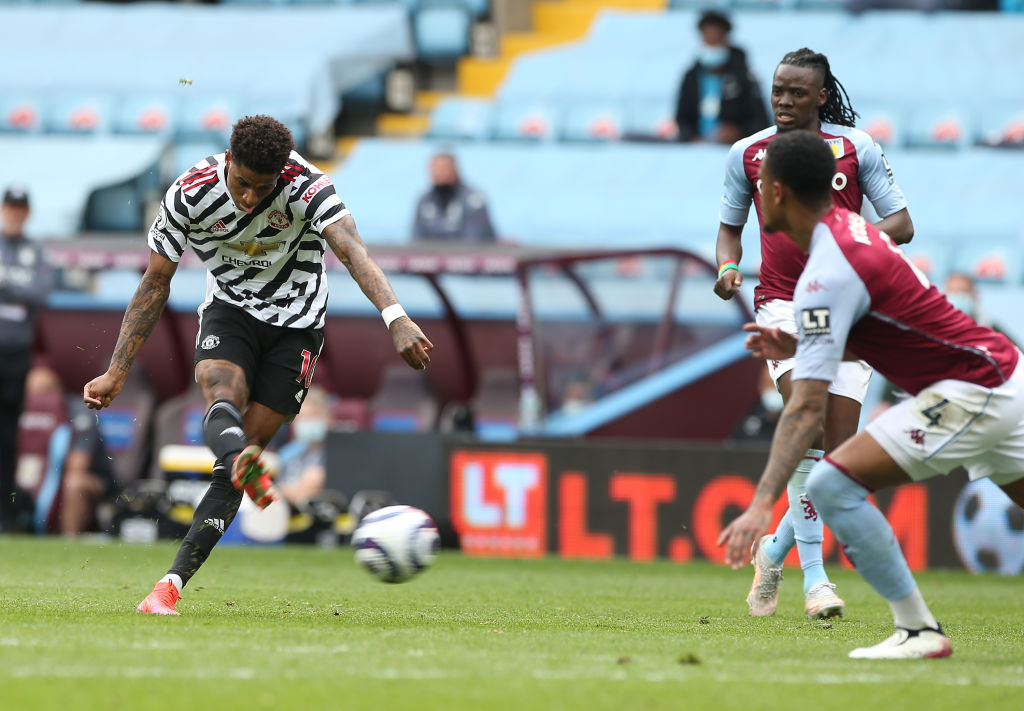 Rashford plays key role
Ole tinkered with the starting XI a little bit today, maintaining his confidence in Paul Pogba in the left attacking midfield role that Rashford has occupied for much of his United career.
The England striker took up the centre forward role with Cavani starting on the bench and Martial still out injured.
Rashford started brightly, making some good runs from deep when the Villa defensive line was high.
But his lack of experience as an out-and-out striker was on show as he could have had two goals in the first half with a little bit more poacher's nous.
He is best coming in off the left, but it does not mean cannot play up top with a little more time to practice.
When Edinson Cavani replaced Greenwood in the 65th minute, he went up top, and Rashford returned to a wide attacking role, immediately looking far more comfortable setting up Cavani for the third goal.
United look like a better attacking team with Pogba in the left midfield role, and with Martial returning to fitness, Rashford may have to get used to playing out of his best position.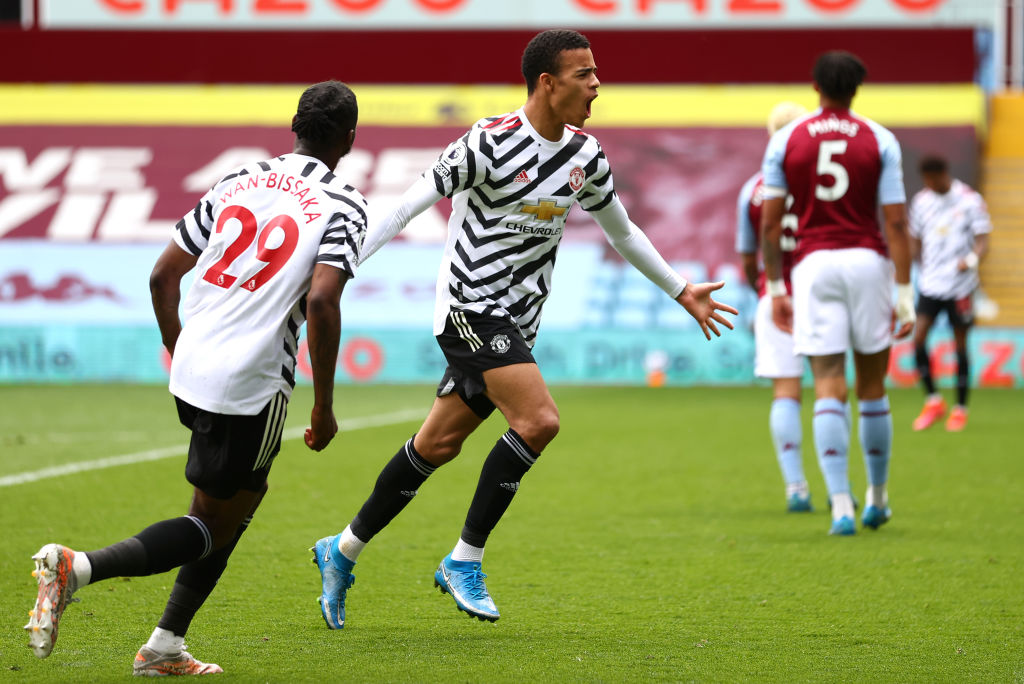 Mason Greenwood is a match winner
With 32 starts this season, it is easy to forget that Mason Greenwood is still only 19.
He is just as exciting a prospect as Rashford was when he was the same age, and only this season have we seen the flashes of world-class quality Rashford possesses now at the age of 23.
We are still waiting to see what level Greenwood can reach but today, and for much of this season, he made a case to Ole to be a a big feature in next season's plans.
There has been a lot of talk about Jadon Sancho coming in from Borussia Dortmund and filling that role that Greenwood has reprised this season.
But, it remains to be seen what the Glazers will do in this summer's transfer window.
We have been repeatedly told that United are leaking money and a natural expectation would be for the owners to tighten the financial belt buckles this year.
If that is the case, Greenwood looks very close to being a reliable starting right-wing forward.
However, the fans protesting is achieving something and the Glazers will surely think that a hefty transfer budget for someone like Sancho this summer might silence the dissent… we will see.
Error prone Fred must sharpen up
As with the Roma game midweek, Fred was at fault in the buildup to Villa's first goal.
United's defensive frailties were on show once more as a weak pass from Fred to McTominay allowed Villa's John McGinn to find Bertrand Traore who rifled the ball past Henderson from a tight angle that he really had no business scoring from.
It was a brilliant finish from the Villa striker, perhaps taking Henderson by surprise given the unusual angle, and Lindelof could have done better to get a block in.
But United's defensive problems of late seem to stem from the defensive central midfielders. Fred is too prone to errors and McTominay, who is hard to criticise because his passion burns bright, too often goes missing and could work on his postioning.
A lot of discussion has, and seemingly always will be, on who United sign as a winger and a defender.
But until they solve the centre of midfield, with an ageing Matic not exactly a title-winning back up, United will continue to concede soft goals.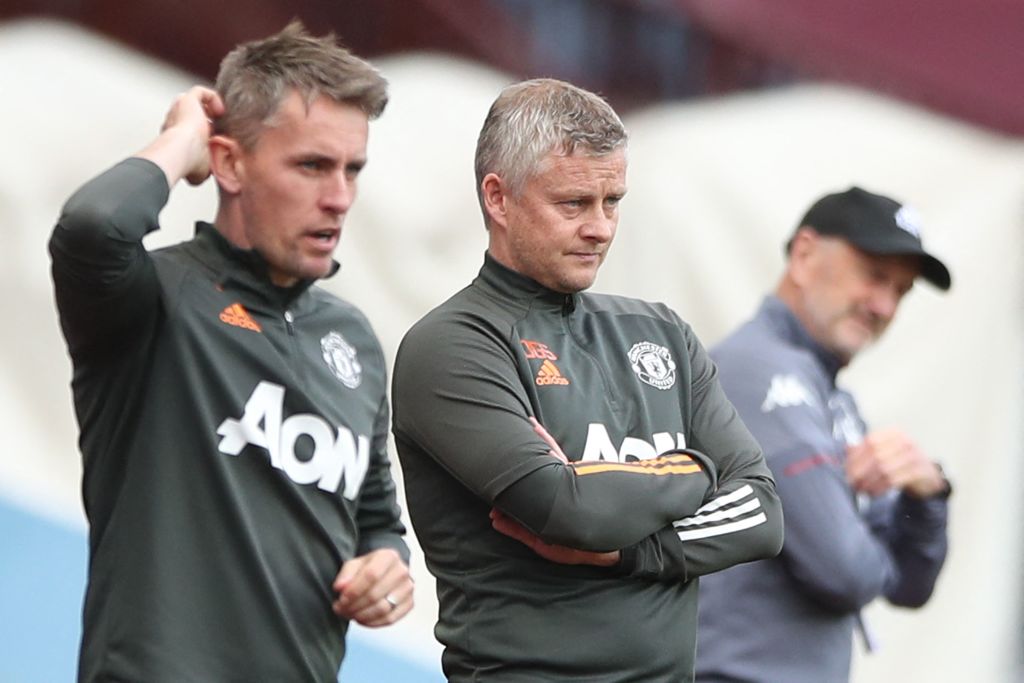 Ole gets busy run of fixtures off to a strong start
For the second time this season, Ole has been left bristling about a congested fixtures list.
Including today's game, United will play four games in the space of nine days, with the next game starting just 50 hours after today's final whistle.
This left Ole with some tough decisions to make for today's game and a lot will be made of how he manages the rest of this month that includes a Europa League final.
With a top four place all but guaranteed, United still have some difficult games to play, including the rearranged game against rivals Liverpool, and Wolves on the final day, which could present a nervy end to the season.
A win against Villa was vital today to calm some of those nerves and coming back from 1-0 down showed some title-winning credentials from the squad.
United deserve to finish second this season and as long as Ole manages to rotate the squad effectively it should pay off.
Maguire coming off injured will be the manager's first challenge.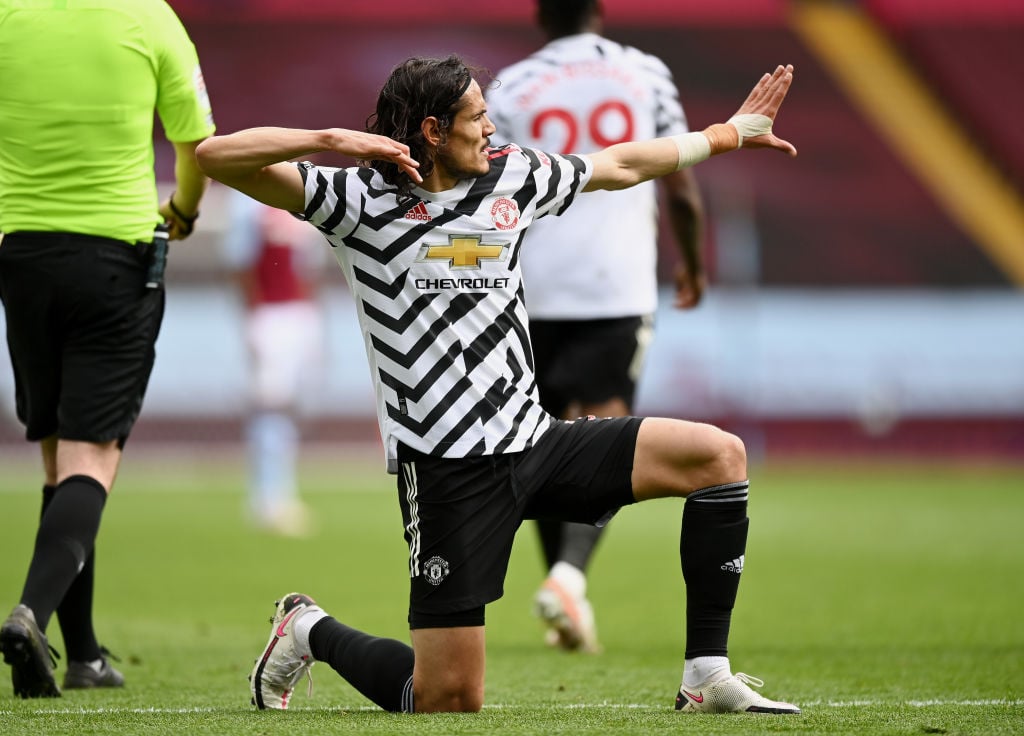 United delay City celebrations again
While United are surely just delaying the inevitable, it did feel good to push Manchester City's title celebrations back by at least a few days and keep the prospect of a title challenge mathematically alive.
Today's win brings United up to 70 points, 10 points off City with a game in hand.
If United can close the gap to seven points and maintain it to the end of the season, it should be considered a successful season, especially if they also bag the Europa League.
United are still in the midst of a rebuild, and many United fans would have taken second place and a Europa League final if it was on offer at the beginning of the season.
But at least for now, they can enjoy making City fans wait just that little bit longer.
Have something to tell us about this article?
Let us know