It's no secret that David de Gea came under fire last season.
Since the 2018 World Cup, there has been a noticeable drop-off in his level of performance.
It shouldn't be forgotten that before that, he had been the best goalkeeper in world football for years. Any slump from that will be magnified, especially at Manchester United.
In the wake of that criticism, de Gea has told United's website that he feels better than ever, after he was harshly denied a penalty save against Crystal Palace last week thanks to new VAR directives.
"Right now I feel probably the best I've felt in my career," said de Gea. "I feel very, very well and very confident and very positive and that's very important for me. Like I say I feel very, very good.
"It's great to train every day here with the coaches and the goalkeepers. We always try to learn from each other and try to push altogether. It's great. If you see the training it's really good to see the goalkeepers together.
"It's very important to have good feelings with the other goalkeepers and the goalkeeping coaches as well. It's great. We are training, like I say, very, very well – the whole department of keepers.
"We need to be at this level every day and to show the players that the keepers are feeling 100%. Now we have to go for trophies."
It sounds like de Gea has responded to the challenge from Dean Henderson in the best possible way.
Sergio Romero, for whatever reason, was never drafted in to replace de Gea in the league when regardless of the Spaniard's form.
Make no mistake, Henderson is a viable option for United now on the back of that outstanding season with Sheffield United.
He also wants the England number one spot too, and that ambition should push de Gea on.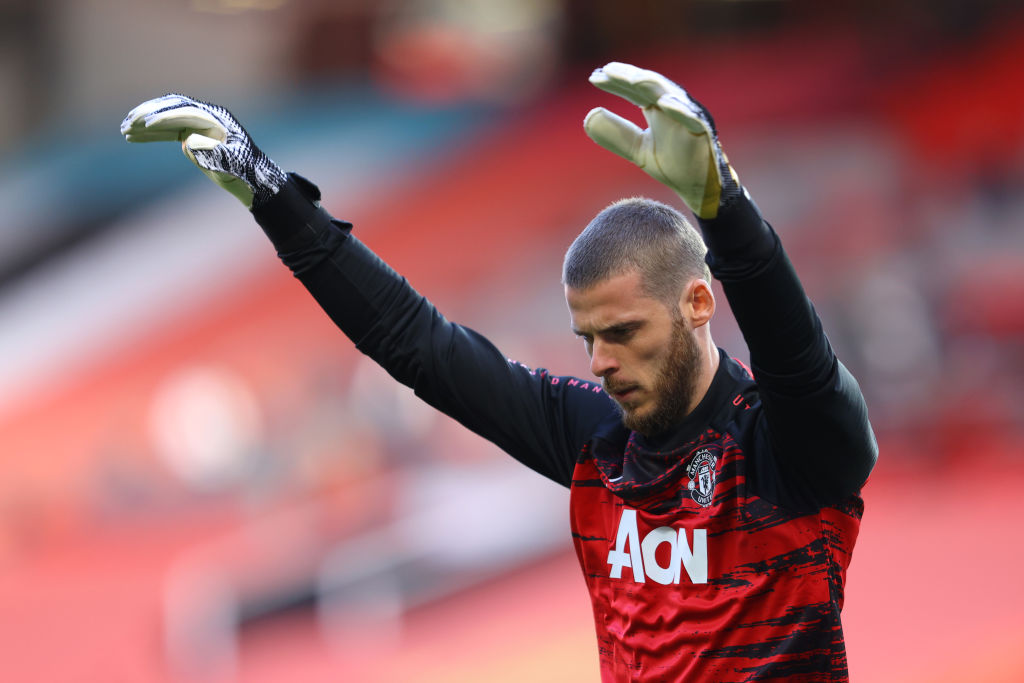 It's seemingly had the desired effect, with de Gea looking sharp against Palace and talking about having had a confidence boost.
The Spaniard seems to retain the faith of his manager, but also has healthy competition for his spot now, which is something he's not really had for years at United.
It's time for de Gea to back up his words about his good feelings with performances on the pitch; a consistent run of form to show he's returned to his very best.
That will only be good news for United. So far, it seems the battle between de Gea and Henderson is bringing out the best in both men.
Have something to tell us about this article?
Let us know