Jadon Sancho's time at Old Trafford is teetering on the edge of being finished, so much so that he has begun considering destinations.
Erik ten Hag left Jadon Sancho out of the squad against Arsenal, citing the English forward's training performance as the cause.
This sparked the £72 million man to hit back in a social media post, effectively calling his boss a liar.
The aftermath saw nearly two weeks of speculation and deep dives into the issues with Sancho.
Yesterday however the result was defined, with Sancho not part of the first-team from now until an undefined date assuming he can muster up an apology.
Now, potential destinations are being circulated with it seemingly coming from the player's side, who has identified two options.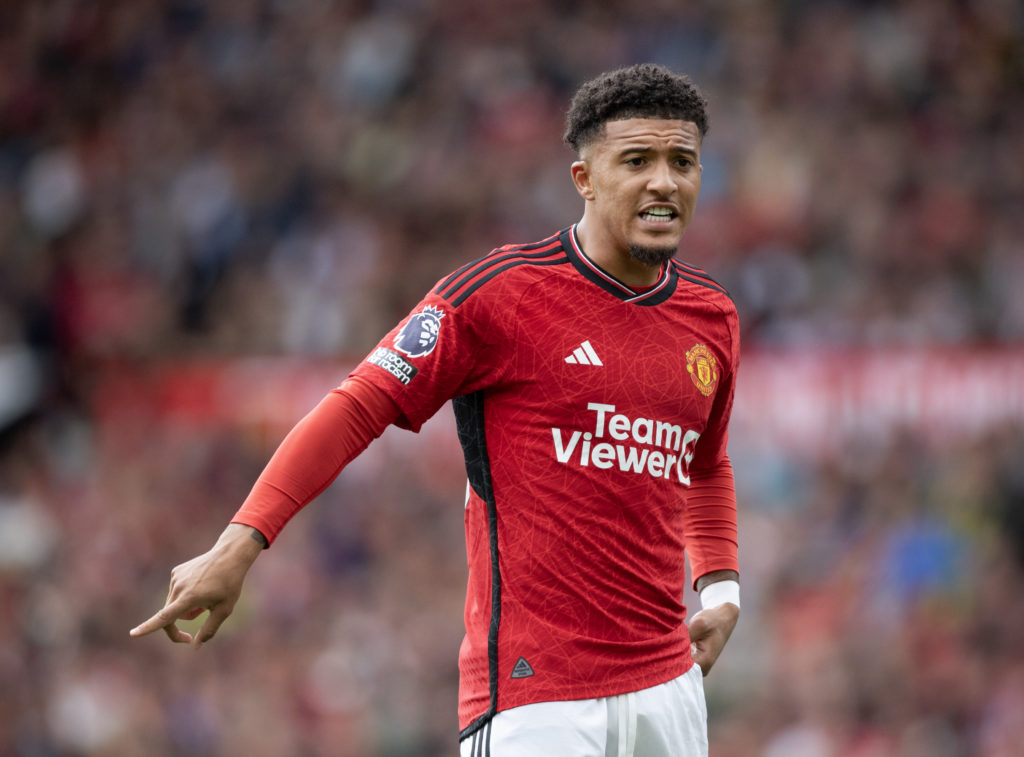 Sancho identifies Nottingham Forest as a potential destination
Sancho's reported possible options are testament to how considerable his stock has fallen over the last few months.
The Manchester Evening News report Nottingham Forest has been tipped as a potential club for Sancho.
MORE UNITED STORIES
This is coupled with the ever-present interest from Borussia Dortmund who could look to take Sancho back to Germany.
A move to Forest from United would be a massive step backward for the winger, however might make sense.
It would see him reunited with former England under-17 boss Steve Cooper who is thought to be a favourite of Sancho.
Following in the footsteps of Jesse Lingard
A troubled United played heading to the City Ground isn't unheard of, with Jesse Lingard also making the move.
Like Lingard, Sancho's attitude is one of the biggest issues he has stopping him from being a success at Old Trafford.
Sancho heading to Forest would also see him reunited with Anthony Elanga, who was signed by Forest for £15m in the summer.
It is unlikely Forest could afford Sancho in January however and a loan with obligation to buy might be a brilliant option for all involved, assuming he doesn't make up with Ten Hag.
Related Topics