Manchester United have just issued a new statement on Jadon Sancho.
The winger had a disagreement with Erik ten Hag after the Arsenal game. Sancho was dropped, with the reason being down to his performance was poor in training.
He then responded on social media, with a huge statement which essentially called ut Erik ten Hag.
Since then, it's been really up in the air as to what is going on with the former Dortmund man. Until now, with the club issuing a statement on the winger.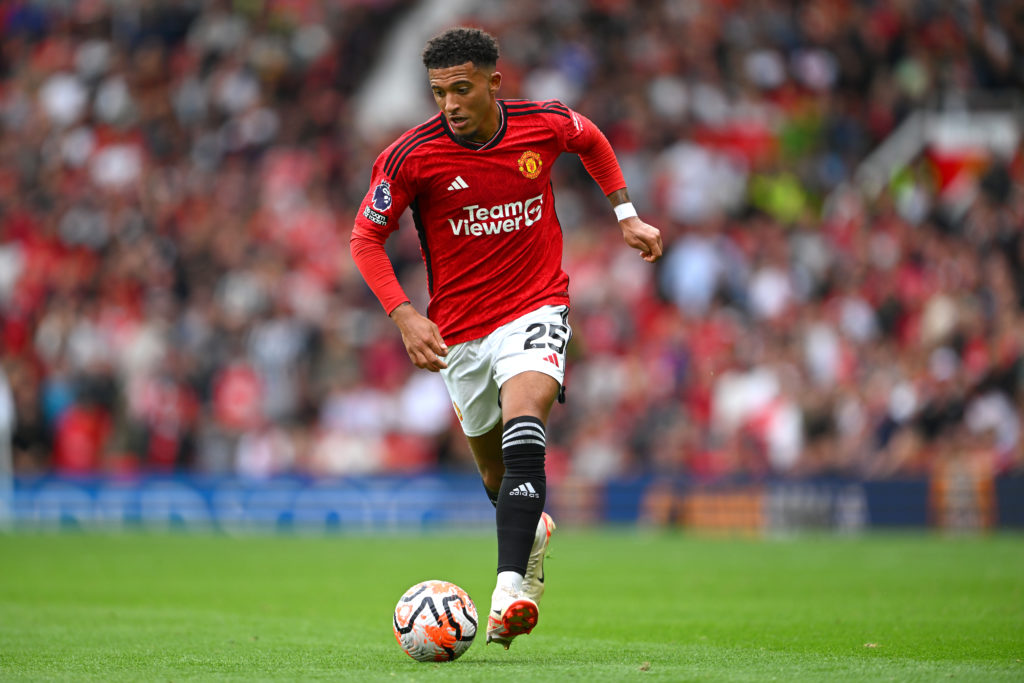 Manchester United give Sancho update
In an update from the official club's website, they had the following to say about Sancho.
"Jadon Sancho will remain on a personal training programme away from the first-team group, pending resolution of a squad discipline issue."
Not good news
It's seriously not looking good. Everyone's suspicions are now confirmed that the fallout has had a major effect on the manager and Sancho's relationship.
He will now be training away from the first team which will affect his relationship with teammates.
MORE UNITED STORIES
They described it as a 'squad discipline' issue, likely referring to the statement posted by Sancho following the conclusion of the Arsenal fixture.
This could mean no way back for Sancho
Erik ten Hag has come into the club with an attitude of no-nonsense and this statement seriously could spell no way back for Sancho at Manchester United.
The Dutchman has evidently taken this issue very seriously and has decided to take Sancho out of the first-team frame for some time.
Only time will tell, but this seriously isn't good news… once again at Manchester United.
Related Topics