Altay Bayndir's agent is defending the goalkeeper from what he deems 'unwarranted criticism' after the Turkey international sealed his £4.3 million move to Premier League giants Manchester United.
As far as Sefa Seyrek is concerned, the simple fact that Manchester United opted to move for Altay Bayindir during the final few weeks of the transfer window is proof enough of the 25-year-old's talents.
The former Fenerbahce 'keeper came under fire from some quarters after a couple of high-profile mistakes since the turn of the year, including from his own supporters following a recent win over Gazientep.
But that £4.3 million switch to Old Trafford, Seyrek believes, is the perfect response to Bayindir's critics, even if – in the post Sir Alex Ferguson era – elite-level quality is perhaps not the pre-requisite it was in better times.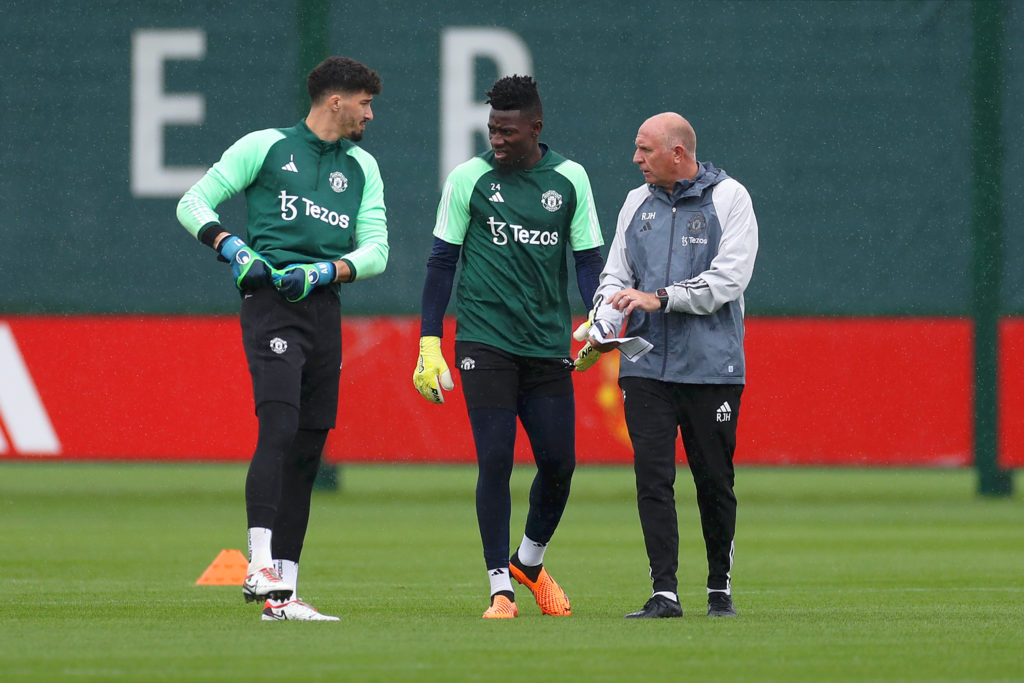 Altay Bayindir now at Manchester United
"I have ignored the unwarranted criticisms of you and some of your colleagues for years," Seyrek tells BTV, via Turkish Football and TGR Haber.
"But now, I will answer even if it is short. In the simplest summary, you are doing an injustice to an international athlete who represents our country and our flag at one of the biggest clubs in world football.
"I understand (the critics). You may be doing this to be in the spotlight. Knowing how to celebrate and appreciate (a player's talent) is an important virtue."
Bayindir is yet to make his Manchester United debut. But with Andre Onana potentially set to miss a number of games in the winter – back in contention for Cameroon ahead of the 2024 African Cup of Nations – the 6ft 6ins giant should be afforded plenty of opportunities to stake his claim.
MORE UNITED STORIES
A Red Devils bow could be on the cards, meanwhile, during Crystal Palace's trip to Old Trafford in the third round of the Carabao Cup on September 26th.
Andre Onana's back up
"We followed him, scouted him very intensely," Ten Hag tells the Man United website of Bayindir, who will battle Tom Heaton for the number two spot at Old Trafford.
"We think he has the skills to fit in Man United, to fit in English football. So, we are really glad that we signed him. We are confident that he will make a lot of progress in the coming period in the coming years, and he will be a huge contribution to our game."
Related Topics