Manhester United's £4.3 million acquisition of Altay Bayindir left Volkan Demiral 'sad' as the Fenerbahce legend bemoans the goalkeeper's summer move to Old Trafford. 
After Zion Suzuki opted for regular first-team football on offer in Belgium, and after Feyenoord demanded an eye-watering £20 million for Justin Bijlow, a Manchester United side on the lookout for a low-cost addition between the sticks made a move for Altay Bayindir in double quick time before the close of the window.
Bayindir, one of the tallest players in United's history at 6ft 6ins, joined in August after Erik ten Hag's side triggered the £4.3 million release clause in his contract.
Demiral, who made 500+ appearances for Fenerbahce, is disappointed to see the giant shot-stopper go, he puts his allegiances to one side while commenting on a life-changing switch for a man now fighting for recognition at arguably the most high-profile football club on the planet.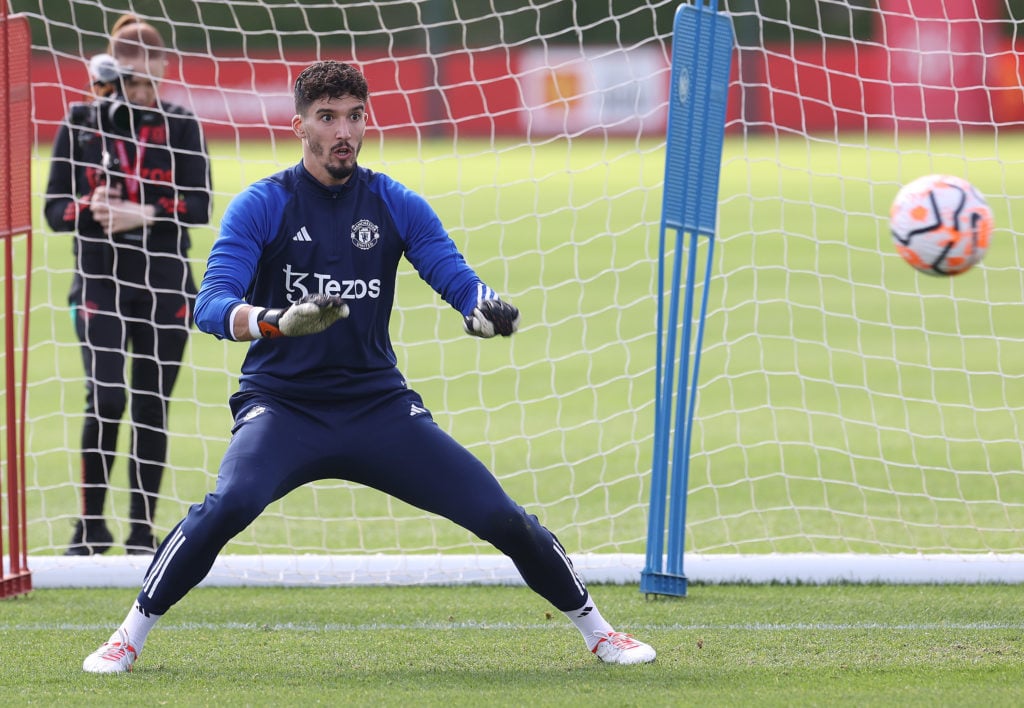 Manchester United sign Altay Bayindir
"Altay was a (player of) value for Fenerbahce," Demiral tells Asist Analiz, via Goal.
"I am happy that Altay went to Manchester United, but I am sad that he left Fenerbahce. English football will raise his profile."
Bayindir, as comfortable with the ball at his feet as he is with it in his hands, could have a big part to play in Man United's season too, Andre Onana striding out of the international wilderness to help Cameroon qualify for the 2024 African Cup of Nations on Tuesday.
'We're confident'
"We followed him, scouted him very intensely," Ten Hag tells the Red Devils website of Bayindir, who will battle Tom Heaton for the number two spot at Old Trafford.
MORE UNITED STORIES
"We think he has the skills to fit in Man United, to fit in English football. So, we are really glad that we signed him. We are confident that he will make a lot of progress in the coming period in the coming years, and he will be a huge contribution to our game."
Bayindir played the second half of Turkey's 4-2 defeat to Japan on Tuesday, only beaten by a late penalty. Onana, meanwhile, was outstanding as Cameroon secured their AFCON place with a nervy victory over Burundi.
The £43 million summer signing made five saves in the first '45 alone in a Man of the Match display.
Related Topics