Manchester United's Andre Onana proved 'he is one of the best' goalkeepers in world football with a Man of the Match display in Cameroon's 3-0 victory over Burundi, according to coach Rigobert Song.
From a Manchester United perspective, Andre Onana's triumphant return to the international stage stirs up rather bittersweet feelings.
Onana's feline-like reflexes laid the foundations for Cameroon's victory on Tuesday night, one which seals their qualification for the 2024 African Cup of Nations. With the former Inter Milan star returning to selection after that well-publicised disagreement with the national team boss, United now look destined to lose their £43 million summer signing for at least a couple of weeks when AFCON kicks off in the winter.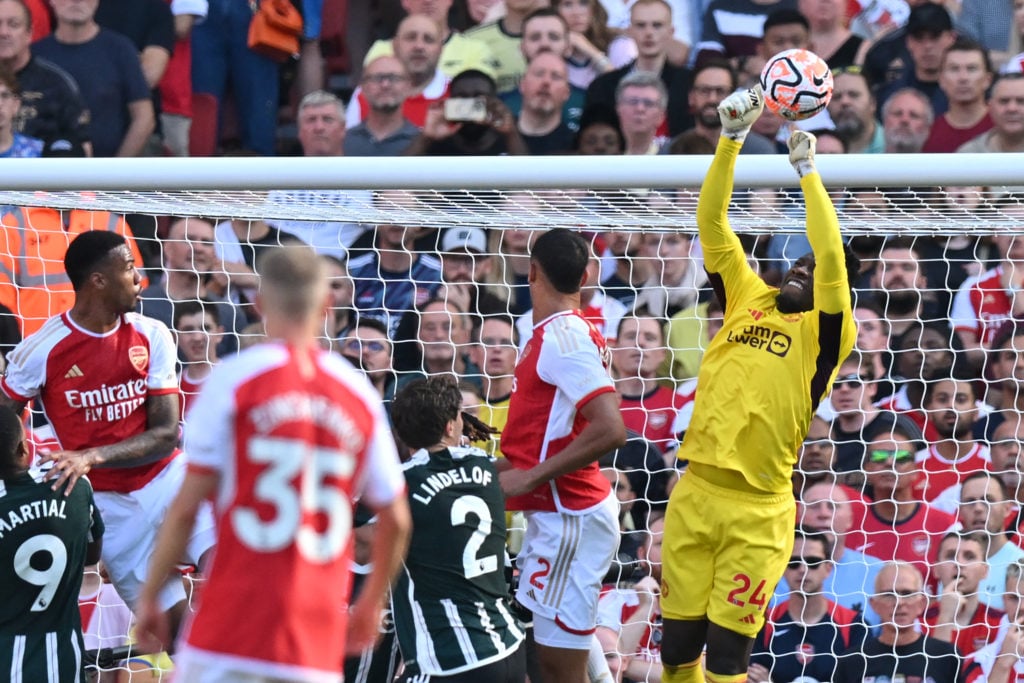 Manchester United's Andre Onana shines for Cameroon
"I am satisfied with his performance," Song tells CamFoot, the relationship between player and coach no longer quite so strained.
"He showed that he is one of the best. We are satisfied with his performance. We must continue this momentum."
Much has been made of Onana's remarkable passing range since arriving at Old Trafford; the 27-year-old operated pretty much as a deep-lying playmaker against Arsenal. But it was the other side of his game which came to the fore against Burundi.
Onana made five saves in the first-half alone. Cameroon surviving a Burundi onslaught before Brentford's Bryan Mbeumo broke the deadlock just after the interval.
'Man of the Match'
"What a comeback from Andre Onana!," CamFoot write in their post-match debrief.
MORE UNITED STORIES
"The public was gracious to the goalkeeper. Screams and encouragement accompanied his every touch of the ball. Serene in the face of decidedly confident opponents, Andre Onana is clearly the one who allowed the Indomitable Lions to believe in (qualification).
"He is our man of the match."
Onana is yet to confirm whether he will return to selection full-time, or whether this was merely a one-off. If last night's performance is anything to go by, however, Onana may be the difference between success and failure for Cameroon at AFCON.
Related Topics