Manchester United supporters group The 1958 have displayed a banner during the win over Wolves.
The group displayed a huge banner pushing the 'full sale only' line in lieu of Sir Jim Ratcliffe's bid to acquire 51% of the club.
Ratcliffe's bid would allow the Glazer family to remain as minority shareholders. This hasn't sat well with much of the fanbase who want to see the back of the current owners.
The 'full sale only' line is based on the belief the Glazers shouldn't be anywhere near there club. Given how poorly they have ran it since they took over all those years ago.
With the other offer on the table much more suiting to fans interests. It is interesting as to whether Ratcliffe would be able to win the Old Trafford faithful respect.
The banners were flying around Old Trafford with one huge banner in particular above the players tunnel.
However, tonight the group have moved to clarify a new meaning behind the slogan.
Writing on Twitter, they said: "The Glazers own 69% controlling B shares. These are the only shares that matter. We want a full sale of ALL Glazers controlling shares. Our message has always been clear & consistent. We don't need 100% to get the GLAZERS OUT!"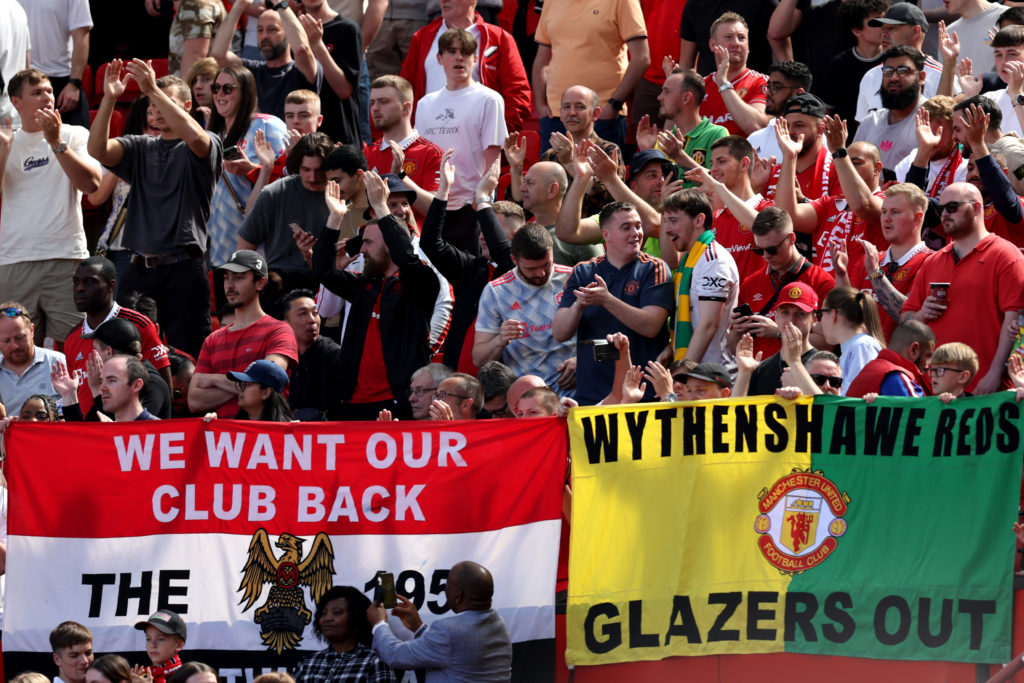 Ratcliffe thinking long-term
Ratcliffe, while not presenting the offer fans want right now, doesn't plan on having the Glazers involved forever.
It was reported last week there is a contingency plan to buy them out completely at some point in the near future.
This makes his offer less insulting to the fans who are so desperate for the hated owners to leave. However should Ratcliffe win the war for United, he will have some work to do winning over the fans.
With the preferred bidder expected engage in 'final takeover talks' soon, a deal could be closer than ever, ahead of what promises to be a busy transfer window.
Have something to tell us about this article?
Let us know