Manchester United's players are the envy of English football right now after lifting the first trophy of the domestic season.
United beat Newcastle 2-0 at Wembley in the Carabao Cup final to end a six year silverware drought, and give supporters a day to remember.
Erik ten Hag's reign as Manchester United manager is off to the best possible start, this coming just days after knocking Barcelona out of the Europa League.
BBC pundit Robbie Savage said he believes Ten Hag is the best manager in the world. There was plenty of praise for the players too.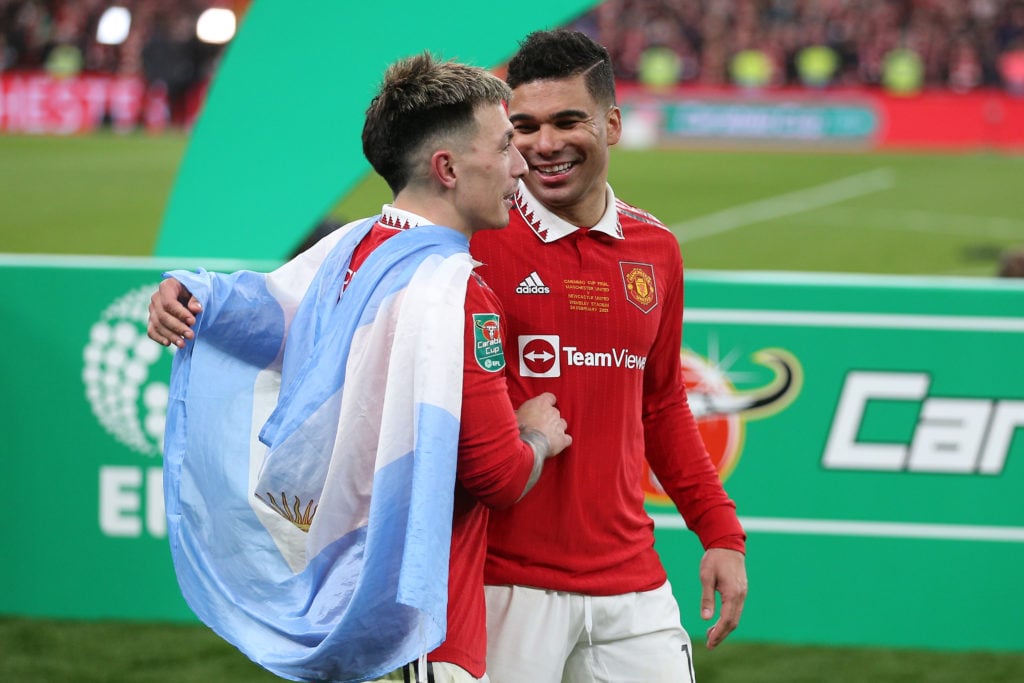 BBC team of the week
Two Red Devils players were named in the BBC team of the week by pundit Garth Crooks, who selected his side with Carabao Cup finalists mixed in with Premier League performers.
One of these was Casemiro, who was named as the man of the match by Manchester United supporters.
Crooks said: "His performance against Newcastle in the EFL Cup final was a leader's performance. Casemiro has done precisely what Cristiano Ronaldo failed to do and that was unite a dressing room – and he is acquiring special status very quickly among the United fans."
He added that he was impressed by his decision to play for United when he could have easily stayed on 'easy street' at Real Madrid.
The other player named was Lisandro Martinez, who he went on to compare to Argentina legend Daniel Passarella.
He said: "He's roughly the same height as the Argentine legend, with the same will to win, and Passarella's sadistic streak to go with it."
Martinez will take this as a compliment, and Crooks admitted he was wrong to doubt him early in the season.
He said: "When he first arrived on the scene at Old Trafford from Ajax, I thought he might struggle with the physicality of the Premier League – in fact he has relished it."
Martinez has made a habit of proving people wrong ever since he arrived at the club, and he will make many more look silly as he continues to add more medals to his collection.
Have something to tell us about this article?
Let us know