Ole Gunnar Solskjaer has admitted he was not happy with Jadon Sancho in the lead up to Everton nearly scoring a winner.
Sancho was a second half substitute and played well when he came on.
However, he pulled out of a tackle with Ben Godfrey on the edge of the box in the 85th minute, which allowed the Everton man to set up Tom Davies for a late chance.
Fortunately Davies chose to pass the ball to an offside teammate rather than shoot, sparing United a second league home defeat.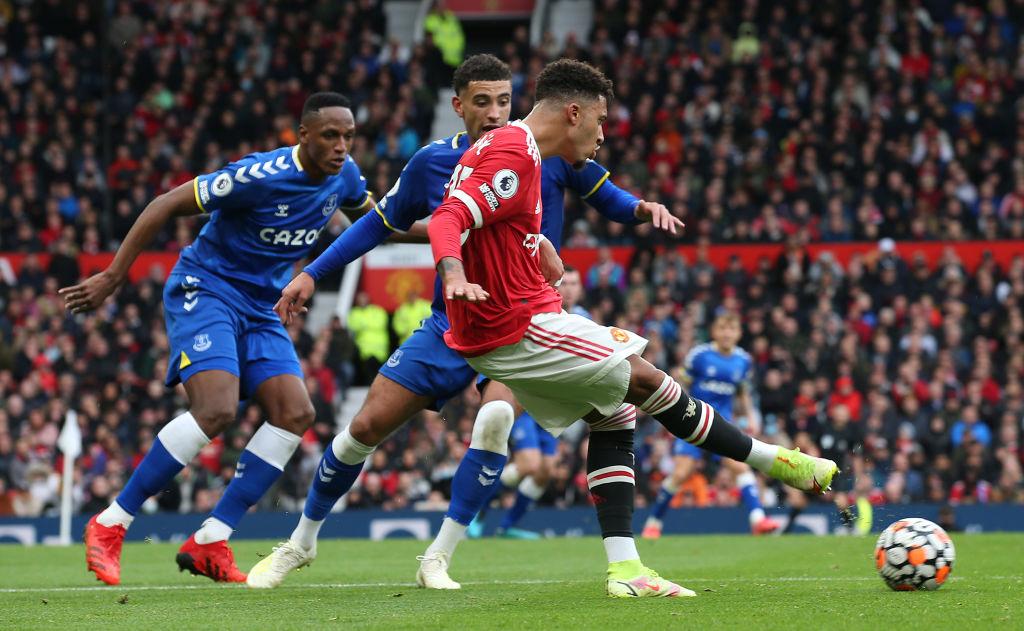 Solskjaer said after the game he wants Sancho to be stronger.
The United boss told the club website: "I had a word with Jadon, you can't duck out of tackles in the Premier League and I'm sure he won't again."
Adjustment for Sancho
These are teething troubles as Sancho adjusts to the Premier League.
Solskjaer is trying to help him, although usually he does not disclose this type of criticism publicly, and keeps it behind the scenes.
This likely showed Solskjaer's frustration as United drew a game they should have won, and came close to losing it.
1-1 was a poor result, with United giving away a lead after Anthony Martial's goal.
Sancho looked bright aside from the incident Solskjaer referred to, although the manager did not mention the positive aspects of his performance.
The young winger created two chances in the 31 minutes he was on the pitch, the joint highest of any other United player on the day.
Better days are ahead for Sancho, but as Solskjaer points out, there are defensive duties he can't shy away from, and sometimes he needs to take on the crunching tackles for the good of the team.
Have something to tell us about this article?
Let us know