Manchester United have been warned of an area of concern following their 3-2 comeback victory over Nottingham Forest.
The game saw United pick up a massive three points following an early scare at Old Trafford.
Two goals down after four minutes, due to an incredibly slow start that looked like it would end in an embarrassing afternoon for the Red Devils.
However United didn't let this slide as they completed comeback to win 3-2 over Steve Cooper's side.
A goal from each member of the midfield; Bruno Fernandes, Christian Eriksen and Casemiro, did the trick to secure the win for United, however there were some concerning signs.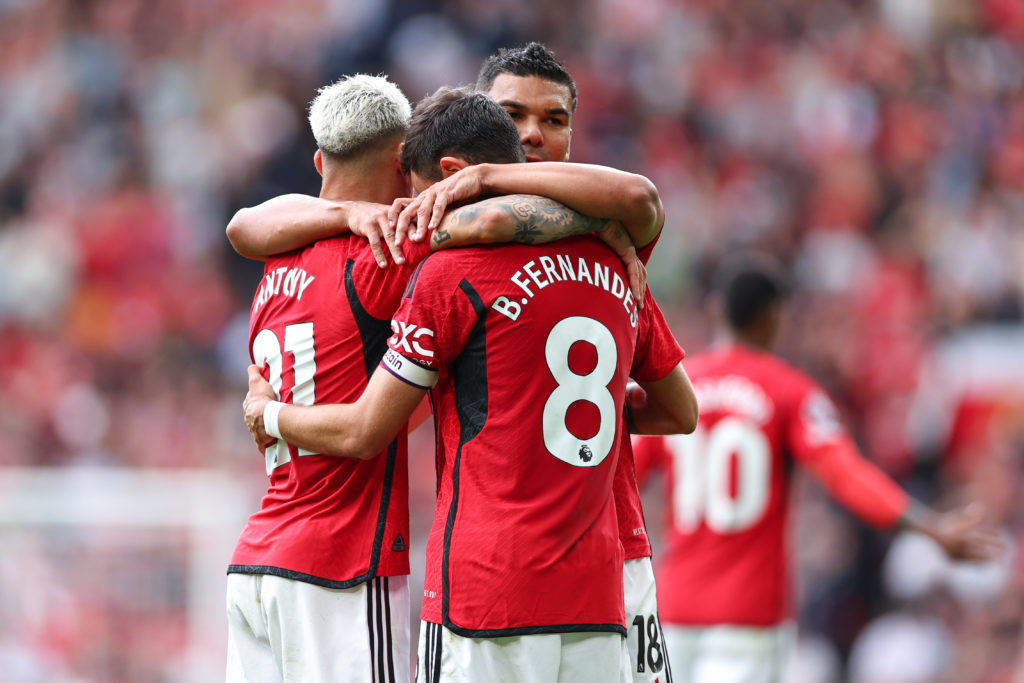 Sherwood warns United
Watching the game for Sky Sports Soccer Saturday, Tim Sherwood was impressed by the comeback but wasn't impressed by United's solidity at the end of the game.
As United should've been holding out for the win, instead they pushed forward in search of more goals.
In doing so they emptied the midfield and allowed Forest ample opportunity to strike back.
MORE UNITED STORIES
Sherwood declared: "It's like a basketball match!
"Every time Man Utd empty the middle of the pitch. It's great for me but if you're a United supporter you'll be biting your finger nails off."
It was an ending which also left Erik ten Hag shaking his head on the sideline.
Concerning signs at Old Trafford
Despite the attacking display being brilliant along with the comeback a huge boost of confidence.
Ten Hag will still have reason to be concerned as out-of-possession the midfield was once again vulnerable.
In the end, it was lucky Forest didn't add to their two goals and the boss will have his hands full solving the issue this week, to avoid a potential thrashing at the Emirates next weekend.
Some confidence can be taken by Arsenal not looking great, but we must improve or they will easily beat us.
Related Topics