Manchester United looked back to their best from the 5th minute onwards as they dispatched Nottingham Forest at Old Trafford.
Responding brilliantly to going 2-0 down, Manchester United looked worlds away from the uninterested display at Spurs last weekend.
The players were showing desire and passion to run for balls and never looked content even at 3-2 up in front of a lively Old Trafford crowd.
Christian Eriksen struck one back in the first-half before a second-half double through Casemiro and Bruno Fernandes left Forest reeling.
However it was the Casemiro goal which left Tim Sherwood on Sky Sports impressed.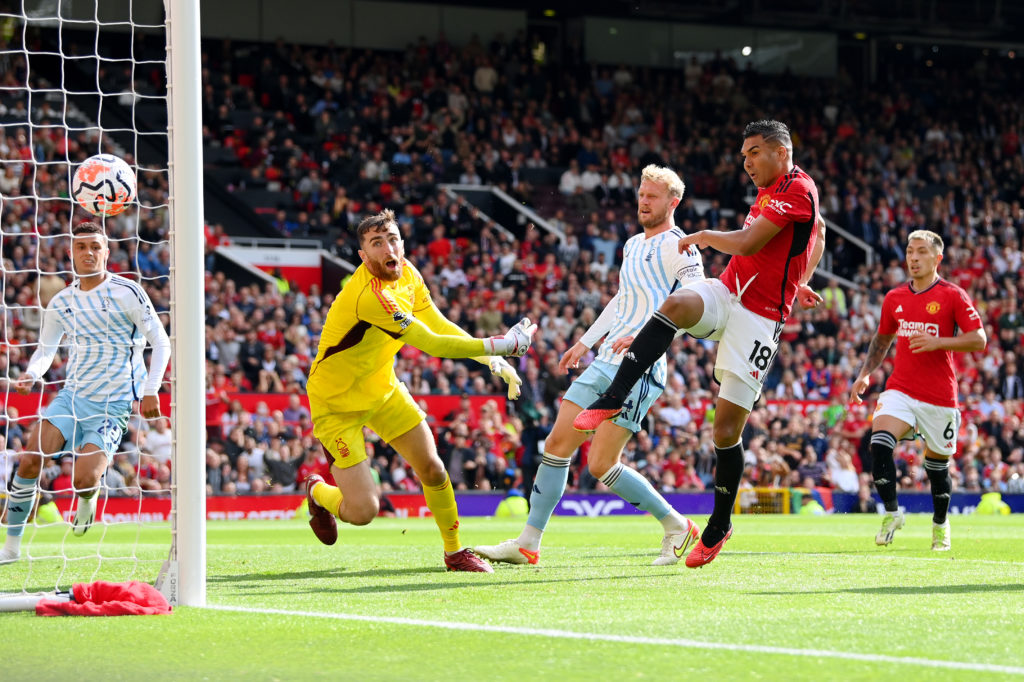 Sherwood praises United goal
Speaking on Sky Sports' Soccer Saturday, Sherwood was covering the United game.
He was left particularly impressed with the manner in which United equalised.
A smartly worked set-piece left United with an almost unmissable chance which Casemiro took advantage of.
MORE UNITED STORIES
Sherwood praised the "very good goal" as he said:
"Very, very good attacking play from manchester United, it bamboozled Forest.
They thought it was going to be whipped across but it was a really smart set-piece."
Massive three points
Erik ten Hag was in danger of seeing his side dip into a crisis due to the situation surrounding the club over the last few weeks.
However an inspired performance from his captain, saw United fight their way back to win the game 3-2.
A huge show of passion for the team who has been critiqued for seemingly lacking effort over the first few games.
Ten Hag will be hoping this performance is the catalyst to turning the season around now.
Related Topics