Manchester United were looking to bounce back from last weeks loss to Spurs as Nottingham Forest arrived at Old Trafford.
The game kicked off and immediately saw United go behind as Taiwo Awoniyi ran essentially the length of the pitch before placing it past an off-balance Andre Onana.
Then United barely had a moment to breathe before Forest made it 2-0 at Old Trafford, with Willy Boly headed home, despite knowing very little about it.
United managed to pull one back through Christian Eriksen, however did go into half-time down 2-1.
After the break, United drew level after a well worked set-piece which saw Casemiro converted from three yards out.
Bruno Fernandes then completed the comeback making it 3-2 from the penalty spot, to give United their second Premier League victory of the season.
The scores finished 3-2 with United picking up a vital three points which puts them back on track ahead of the Emirates trip next weekend.
Here are five things we learned…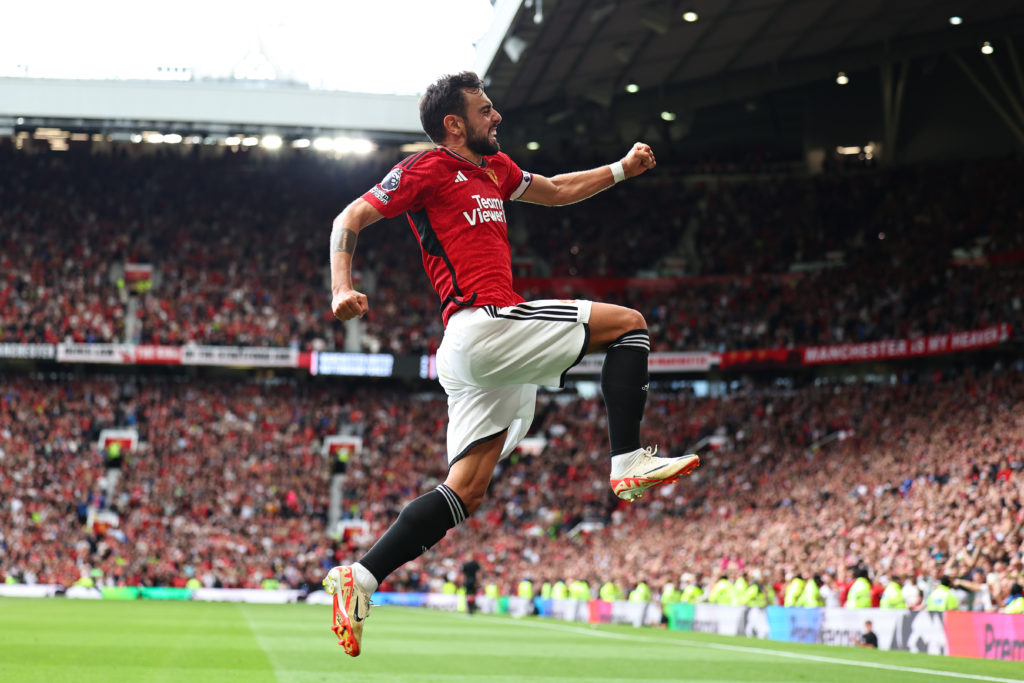 United caught napping out the blocks
It was a moment of disbelief as Manchester United found themselves down 2-0 within four minutes of the game.
MORE UNITED STORIES
The second goal was unfortunate and more an accident by Forest than anything else, but the first goal was terrible defending from United.
It was far too easy for Awoniyi to run from back-to-front and score that goal which we absolutely shouldn't be conceding. The goals ruined what was an improved display in the first half of the game.
Bruno Fernandes immense
We wrote yesterday that Bruno Fernandes was due a top performance, this is exactly what we were treated to on Saturday afternoon.
United's captain was at his creative best and ultimately should have had more contributions than his one goal and one assist.
He was top quality all across the pitch and really inspired the comeback from United, top performance and it is great to have him back.
Casemiro redeems himself
Casemiro was slammed during the first-half by Sky Sports' Tim Sherwood after he missed a chance which was only a couple of feet from goal.
Sherwood claimed the Brazilian wouldn't sleep tonight if that miss cost United, however in the second half, Casemiro in an almost identical situation put things right.
He managed to convert from close range after a wonderful set-piece from United that saw Bruno get the assist.
Rashford back impressing at left-wing
Rashford's struggles up-front have been well documented with the Englishman never quite looking comfortable as a number nine.
However back in his preferred position today he thrived and played a huge part in the comeback for United.
He assisted Eriksen's goal in the first half, then in the second he won the penalty which Bruno converted, important performance for Rashford and a huge confidence boost ahead of a huge game next weekend.
Huge comeback shows resiliency
Four minutes into the game at Old Trafford, the season looked well and truly over but the Red Devils had other plans.
Coming back from 2-0 down has showed the incredible mental toughness that this side has in it's locker when needed.
Three big points that should inspire the team after what would have been a hugely low week at the club.
Great comeback and a huge win, which has come at the opportune time for Erik ten Hag and his United side who would have been in crisis if they lost here.
Related Topics