Manchester United legend Sir Alex Ferguson "ruled by fear" at Old Trafford and people would hide in the toilets when they heard his voice, according to Lee Sharpe.
Ferguson arrived at United in 1986 and went on to build an incredible dynasty at Old Trafford, with the iconic Scotsman enjoying a 26-year reign at the club.
The 81-year-old captured 13 Premier League titles, two Champions Leagues and five FA Cups before calling it time on a legendary United career in 2013.
Ferguson was well known for his no-nonsense approach, both on the pitch and off it, and his infamous 'hairdryer treatment' in dealing with his players.
READ MORE: Neil Warnock ranks Sir Alex Ferguson only fourth in five best Premier League managers in history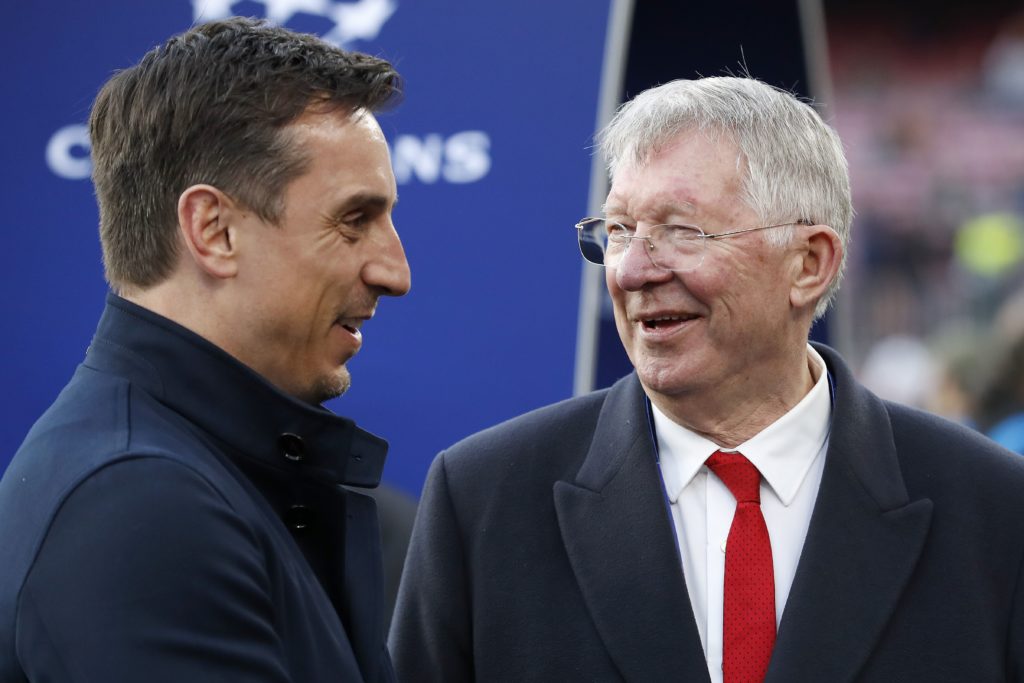 Sharpe on his 'fear' of Ferguson
Sharpe made 241 appearances for United from 1988 to 1996 and had experience of watching Ferguson's approach in action at Old Trafford.
According to the former United star, there was "definitely an air of fear" at the Premier League club when Ferguson was manager.
Speaking to the Undr The Cosh podcast, Sharpe said: "I definitely had the fear. I was petrified of him.
MORE UNITED STORIES
"There's no way I'd feel comfortable going into his office and saying right I'm going to have something out with him because he'd just destroy me. I'd be too nervous.
"One of the things that was always in the back of your head was you can't let the manager down […] there was definitely an air of fear around the club.
"Whenever you heard his voice down the corridor or whenever you heard him coming, some people would go and sit in the toilet cubicle so they wouldn't have to see him.
"Other people would just walk out and go into different dressing rooms. He ruled by fear."
Ferguson acknowledged 'ruthless' approach led to success
Ferguson has never been shy to accept that he was ruthless as United manager, with the legendary Scot proud of his winning mentality.
Speaking to entrepreneurs and business owners in 2014, Ferguson insisted that he would not "deny" that he was brutal during his 26-year reign at United.
"I was paid to keep winning, that was my job, so I was ruthless. I'm not going to deny that," he said (via The Daily Telegraph).
He added: "You have to have a strong personality when you're leading people.
"And I've got a pretty strong personality."
Related Topics