Manchester United's dire 1-0 defeat to Everton highlighted that the end of this season cannot come fast enough.
The arrival of a new manager can lift the doom and gloom and kick off a rebuild, and Erik ten Hag is widely reported to be the man.
Ten Hag is reported by The Telegraph to be the top option, although no deal is yet signed.
Former Dutch international Ruud Gullit has warned the Ajax boss to be aware of exactly what he is walking into.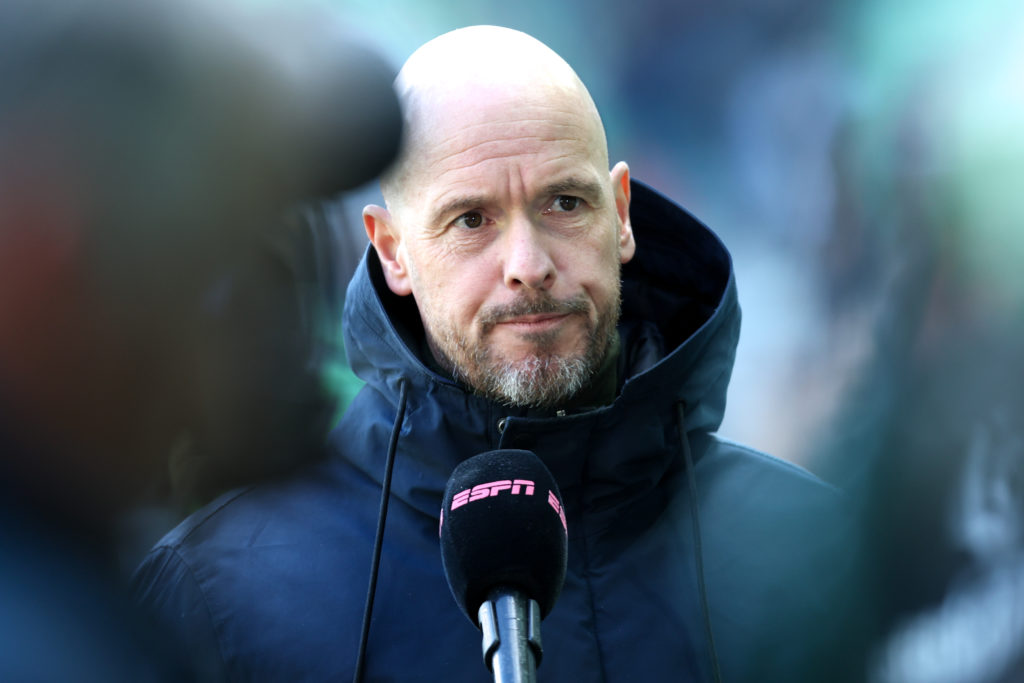 'Constant pressure'
Ex Chelsea and Newcastle manager Ruud Gullit has warned Ten Hag of the heavy pressure he will receive as Manchester United manager from ex-players, citing some of the 'Class of '92'.
Gullit was quoted by Voetball International: "Is it the right choice? That has to be seen. They also want to play the football he plays, but it's going to be a really terrible job.
"There are all these former players in the TV studios: Gary Neville, Rio Ferdinand, Paul Scholes… There is constant pressure on the team, that is not easy.
"Know what to expect, it's a huge job. He also has to be given the time, but I don't know if you get the time at Manchester United. The former footballers are constantly raking, you get it on your plate all the time and you have to be able to handle that. I would like it if a Dutch trainer is successful, because things are not going so well in Europe."
Gullit added that he was confused by the role Ralf Rangnick could play at United, branding it 'weird'.
He said: "It is strange that you appoint a temporary coach who will also determine the choice for a new trainer. He's going to be a consultant now, isn't that weird?'"
Constant discussion over United is part of the territory, and while Gullit is not wrong that it adds to the pressure, its slightly odd that he mentions it as an ex-player and pundit himself. And if the likes of Neville were not discussing United, they would be replaced by other non-former United players, who themselves would add to the critique, even if their voices would not carry quite as much weight.
Former United striker Zlatan Ibrahimovic told The Mirror in 2019 that the ex-players made life difficult by adding pressure: "They are not there anymore. They are on TV and complaining all the time because they are not active in the club. Everything that happens is judged by the era of Ferguson. They are saying if Ferguson was here, this would not happen, Ferguson would not do it like that."
Ten Hag will be somewhat used to this however. In Holland, Ajax is the biggest club and numerous ex-stars give their views as analysts on games. The only way to really keep them sweet is the same as with supporters, by winning.
Have something to tell us about this article?
Let us know