While Erik Ten Hag won't admit it just yet, the Ajax boss is planning to take the Manchester United manager job at the end of the season, The Mail report.
The Dutchman is a highly rated coach who could be formally offered the role when the season ends in May. Amid the ongoing speculation, here is all you need to know about the potential United boss…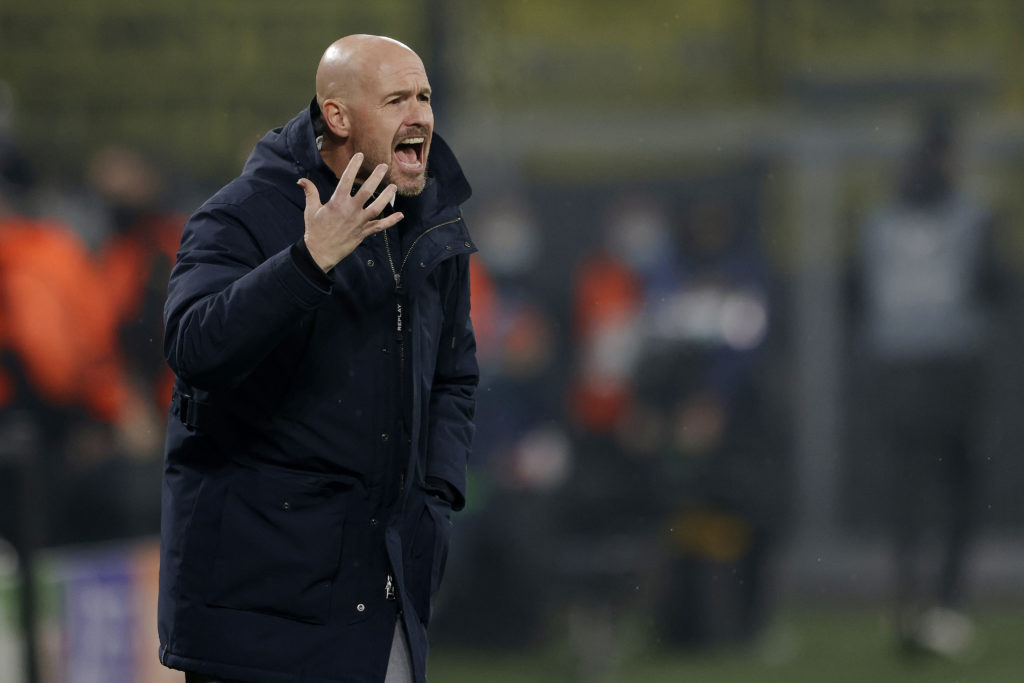 Managerial record
Ten Hag began his management career with Dutch side Go Ahead Eagles. He helped them to a fifth placed finish in the Eerste Division, before winning promotion via the play-offs.
He then took over as coach of Bayern Munich's reserve team between 2013 and 2015, while Pep Guardiola was manager of the first team. After his time was up he returned to the Netherlands with Utrecht.
Ten Hag helped Utrecht finish fifth in his first season and fourth in his second campaign, before being offered the Ajax job in January 2018.
The work Ten Hag has done at Ajax has been his most impressive. He has helped the club become relevant again on the Champions League stage, for the first time since the mid-90s.
Ten Hag's Ajax reached the Champions League semi-finals in 2018, and has since won two Eredivisie titles and two KNVB Cups. He is looking to add to this tally this season.
Ajax qualified top from their Champions League group this season, and sit top of the Eredivisie. In 24 league games this season Ajax have scored 71 goals and conceded only 7.
In 20 career Champions League games managed away from home, Ten Hag's Ajax have lost only once.
The achievements of his Ajax team are placed in further good context by a limited transfer budget, and also having to losing and replacing key players like Matthijs De Ligt, Frenkie De Jong and Hakim Ziyech.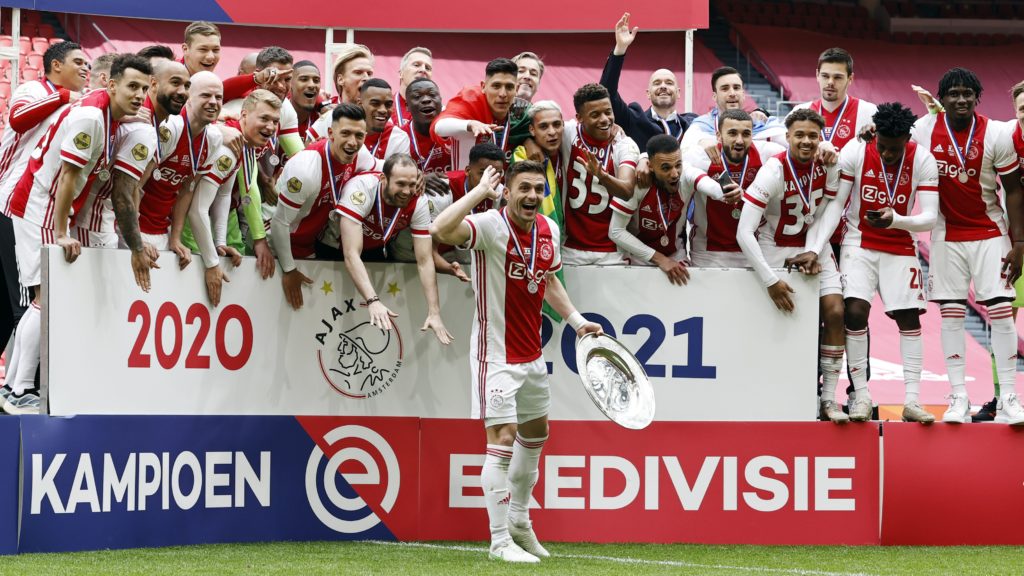 Style of play
Ten Hag favours a 4-3-3 formation. This would help him follow on from the system being implemented by Ralf Rangnick at present at Manchester United.
This system he has adapted to a 4-2-3-1 formation at times, while at Utrecht he also used a 4-4-2 diamond system.
Underpinning Ten Hag's philosophy is a desire to press aggressively and win the ball back quickly. The role of the defensive midfielder is key to his system in helping to shield the back four.
In his own words, Ten Hag says success is less to do with formation, and more to do with basic principles. He told DutchSoccerSite: "It's not even about systems. It's about what you do in possession, when you lose possession and in those turn around moments. And you need to be able to change that up."
He added: "The players' qualities determine how you play."
In possession Ten Hag likes his teams to play out from the back, with his players passing neatly in triangles to keep the ball and work their way up the pitch. It works, this season Ajax are averaging 67 per cent possession in their Eredivisie games, and are a disciplined side, with not a single red card.
Ten Hag likes to utilise a physical yet skilful striker, with Sebastien Haller a key player for him at Utrecht and now at Ajax. He also likes his wingers to come into the centre of the pitch to make room for the full-backs to get forward and join the attack.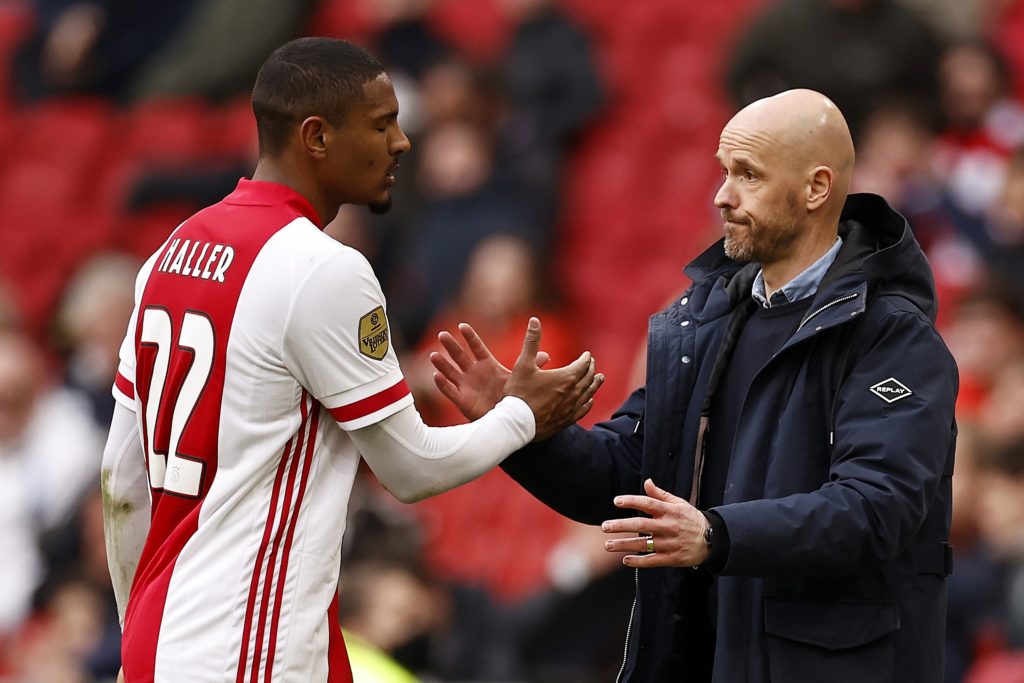 Part of the reason his Ajax side have been so successful is Ten Hag's ability to maximise the ability of talented youth players, blended with experienced and rejuvenated veterans like Daley Blind and Dusan Tadic.
He also has a relentless desire to win, again and again. Ten Hag explained: "Good ain't good enough. We need to get better. Push boundaries. In July, we start at level zero again. Trophies are all in the cabinet and we need to start again. We do have a good foundation, but on the first day, we have zero points, like all other teams. We need to try and keep the quality of the squad at this level and if possible improve it."
Ten Hag also credits his time learning from Pep Guardiola at Bayern Munich as key to his success, quoted by The MEN: "I learned a lot from Guardiola. His philosophy is sensational, what he did in Barcelona, Bayern and now with Manchester City, that attacking and attractive style sees him win a lot. It's this structure that I've tried to implement with Ajax."
Related Topics
Have something to tell us about this article?
Let us know