Manchester United winger Antony is always under scrutiny after the big price tag the club paid for him in the summer.
He has netted seven goals, with only Bruno Fernandes (8) and Marcus Rashford (26) scoring more this season.
In the Premier League he has been more inconsistent. After netting three in his first three league games for the club, Antony has not scored since in the top flight.
He was part of a United side which failed to break the deadlock against Southampton at the weekend, only drawing 0-0.
READ: Confirmed Manchester United transfers in, out, loan deals for January 2023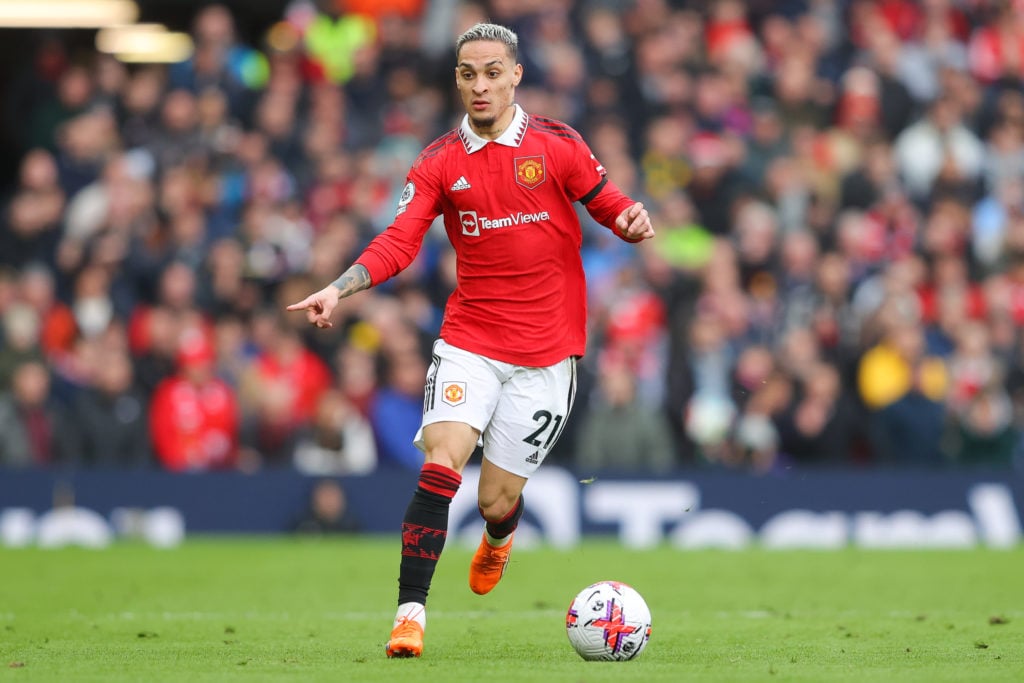 Rio Ferdinand says back Antony
Former Manchester United defender Rio Ferdinand says he believes there is a lot more to come from Antony, and says the winger will know it himself.
But he also wants fans to be patient with Antony, pointing to how other signings have become legends after mixed starts at the club, citing his former teammates Patrice Evra and Nemanja Vidic.
Ferdinand told FIVE: "If he [Antony] had a crystal ball before the season started and looked at his season right now he would probably say I'm not where I want to be.
"Yeah he's scored a couple of important goals here and there but if he was honest with himself he'd say there's more to come from me and we have to be patient with a fanbase with that.
"Not everybody hits the ground running. Look at Patrice Evra, first six months at Man United, could have been shipped out and sold and no one would have remembered him.
"Same with Vidic, all of a sudden became legends, given time. I hope that Antony is going to fall into that category."
Ferdinand's analysis is the right approach. Antony deserves patience from supporters. He has shown quality in flashes, with goals against Arsenal, Manchester City and Barcelona.
He also netted a spectacular strike against Real Betis last week. At just 23-years-old, the Brazilian's best years are ahead of him.
The winger is a target for the media due to his price tag, we have heard commentators drone on about him all game, and pundits take an easy option by criticising him.
Ferdinand did add that he wants both Antony and Jadon Sancho to be bolder in possession.
He added: "One part of their game they need to improve is the risk. Sir Alex Ferguson always used to say to us 'don't want safe, take risks'. That's what I love about Bruno [Fernandes]."
Have something to tell us about this article?
Let us know