Manchester United have been forced to pay out an astonishing amount of money in interest payments under the Glazers due to the club's debt, according to Kieran Maguire.
The Glazers completed their controversial takeover of United in 2005 as part of a £790m deal, with the club loaded with debt as part of their controversial ownership.
Once a debt-free club, United have seen their debt rise to an eye-watering £725m and furious fans have repeatedly called for the Glazers to sell the Red Devils.
The Glazer family has also been criticised for using United to receive dividends and not delivering on much-needed investment in infrastructure for the club.
READ MORE: Nightmare for Manchester United fans as Glazers prepare to pull out of sale talks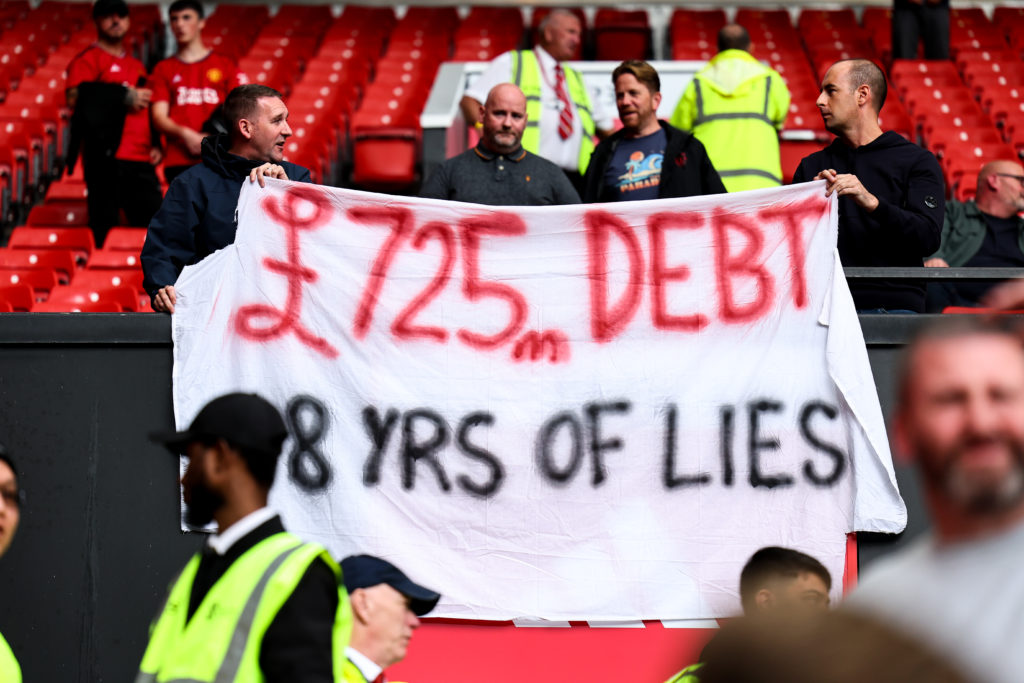 Maguire on United's interest payments
The Glazers hinted at a potential sale of United after a club statement confirmed last year that the "board has authorised a thorough evaluation of strategic alternatives."
However, recent reports suggest that United's hated owners have now considered plans to 'pull the club off the market' and revalue it for a sale later on.
Speaking to Football Insider, finance expert Maguire revealed that United have paid an eye-watering £900m alone in interest payments under the Glazers.
MORE UNITED STORIES
"The existence of such large debt 18 years after being acquired by the Glazer family is indicative that they have been happy for others to supply the investment into the club," he said.
"With interest charges exceeding £900million during that period, it has had an impact on the ability of the club to compete in the transfer market.
"There is no evidence that they are in a rush to sell the club either, which of course is going to have a knock-on effect in terms of transfers.
"The Glazer family have been big winners from their ownership period of the club along with the accountants and the bankers.
"It can be increasingly argued that the fans are certainly not in that bracket."
United's stock drops at record level
United's stock price took a significant plunge on Tuesday amid the news that the Glazers have potentially reconsidered a sale of the club.
The Red Devils' value fell by more than £500m on Tuesday, with the price of the stock tumbling by a whopping 18.15 per cent.
United's stock price at the close of the trading day on Friday was $23.64, but it ended at $19.35 at the close of the market on Tuesday.
The Red Devils' stock price continues to fall at the time of writing, with shares currently at $18.97 on Wednesday more than an hour after the US market opened.
Related Topics