The 1958 have announced more plans for anti-Glazer protests at the beginning of the 2023/24 season.
It's edging right towards the beginning of the 23/24 Premier League season and, remarkably, the Glazers are still at the helm of the club.
Despite being 'put up for sale' in November 2022 and nine months later – negotiations are still occurring for the proposed takeover of Manchester United Football Club.
What looked like a simple deal has now turned into a never-ending saga, which has left fans more frustrated than ever. This is why the 1958 has organised more 'Glazers Out' protests – that will be taking place over the next few games.
READ: Man Utd Fixture List 23/24: Next Game, Key Dates and More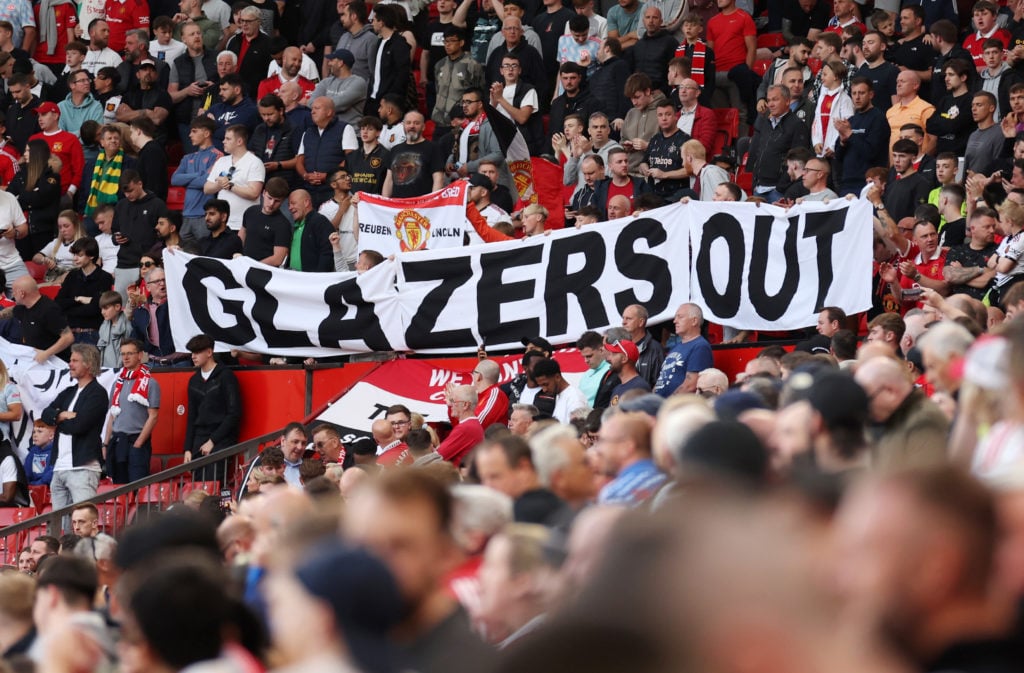 Who are The 1958?
The 1958 describe themselves as 'an underground group of reds intent on upholding the values of Manchester United, its culture and traditions'.
They are extremely passionate fans, who have been supporters for generations. They are extremely anti-Glazer and have dedicated much of their recent history to various protests in order to get them out of the club.
When are the Man Utd anti-Glazer protests taking place?
The 1958 have encouraged plans for both the Wolves and the Nottingham Forest games.
MORE UNITED STORIES
For the Nottingham Forest fixture on the 26th of August 2023, the group are encouraging all fans to stage a 60-minute sit-in after the game.
This is a new strategy from the group, usually having marches before the fixtures instead. This new tactic is a clever one, as will be in direct eye-line of the media – whereas a march around the streets may not necessarily do so.
The Wolves fixture will be used as a promotion for the Forest sit-in, with the group encouraging fans to bring flags, banners and voices to promote the Forest protest.
What is the 1958's goal?
The goal is plain and simple – to get the Glazers firmly out of the club.
The protests are to keep the media attention going and to not let the Glazers get away with what they've done. Most United fans are firmly behind this.
Is this also the Mason Greenwood protest?
No, the Mason Greenwood protest occurring against Wolves has no direct correlation to the 1958 protest.
A group of anonymous female Manchester United fans have also staged an anti-Greenwood protest during the Wolves fixture.
They want to make their feelings clear about the club's potential decision to bring him back.
They've already been photographed with a "Female Fans Demand No Greenwood Return – End Violence Against Women," banner – with more to come at the Wolves fixture.
Set to be a busy one on the opening day at Old Trafford!
Related Topics