Manchester United fans' worst case scenario could be coming true. The Glazers are reportedly set to pull the plug on sale talks.
An exclusive via The Mail claims Manchester United will be taken off the market by the Glazers.
The despised owners invited 'strategic investment' last November, including full takeover bids in addition to minority stakes.
The takeover process has lacked clarity ever since that announcement, and in recent months it has dragged without any direction.
READ MORE: Confirmed Manchester United transfers, ins, outs, loans, releases for 2022/23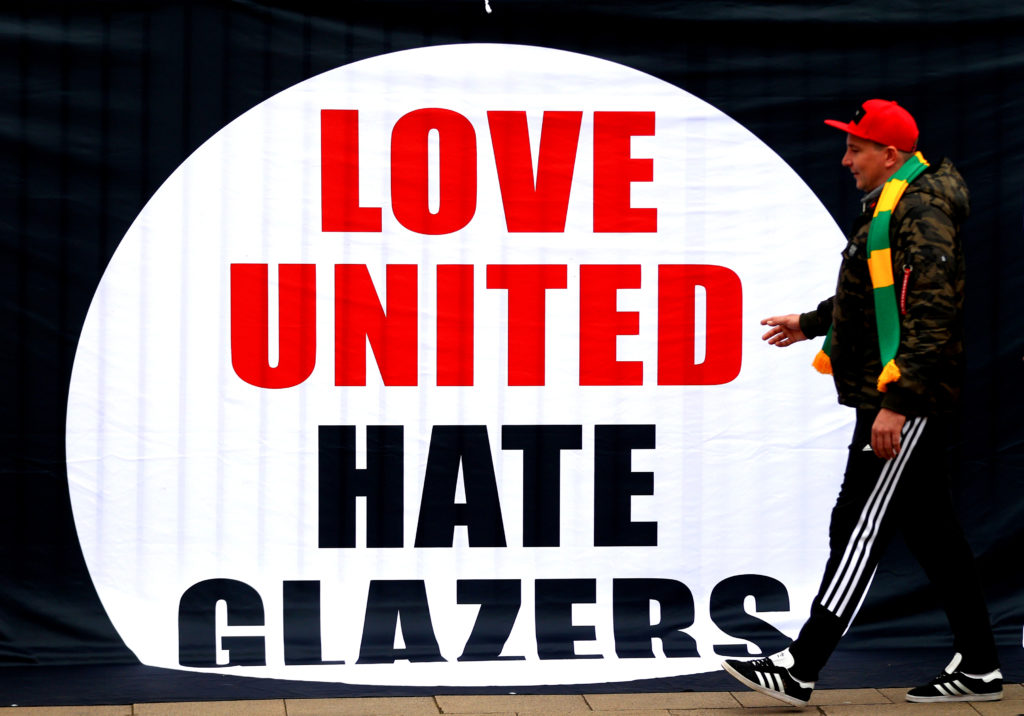 Glazers want more
The news we feared was the planned takeover collapsing and The Mail's report claims the plug is about to be pulled.
It is all down to greed, with the Glazers dreaming of an unrealistic £10 billion fee for Manchester United, it is claimed.
The report is based on 'a source with long-standing close ties to the American family.'
MORE UNITED STORIES
It claims: "The logic for taking United off the market now, says the source, is that the Glazer family will try to sell the club again in 2025, when they hope financial and 'environmental' factors may attract more bidders."
Awful news for Manchester United
There was suspicion throughout the process that the Glazers would renege on the talks to sell the club, and protests have continued among supporters. It is expected these will now step up.
There were two main bidders for United, Qatari bidder Sheikh Jassim, who had pledged to wipe out the club's debt and invest in Old Trafford and the surrounding area. Sir Jim Ratcliffe had also made an offer and even offered to make it possible for the Glazers to maintain a minority stake, if they wished.
And despite the Qatari bid reaching around £6 billion in value, which would have been a world record for a sports franchise, it is claimed not to be enough.
No official announcement yet
The Sun had claimed two weeks ago that the Glazers were set to sell, and due diligence was being conducted by Sheikh Jassim's legal team, with the takeover scheduled to go through in October.
Without an official announcement, we can cling onto a little bit of hope the Glazers will still sell, but these hopes are now hanging by a thread.
This past transfer window has highlighted the lack of leadership at the club behind the scenes, and new direction is needed, desperately.
The Glazers staying is a nightmare scenario, and their greed is contemptible.