Marcel Sabitzer scored his first goal for Manchester United at the weekend in a 3-1 FA Cup quarter-final victory over Fulham.
Sabitzer's close range strike was a crucial one, coming at the ideal time with Casemiro beginning a four game suspension.
The Austrian has just returned from an injury, and is making himself useful for Manchester United at a busy time of the season.
United signed Sabitzer on a long loan deal from Bayern Munich in January to help cover for injuries, and the move paid off at the weekend.
READ: Confirmed Manchester United transfers in, out, loan deals for January 2023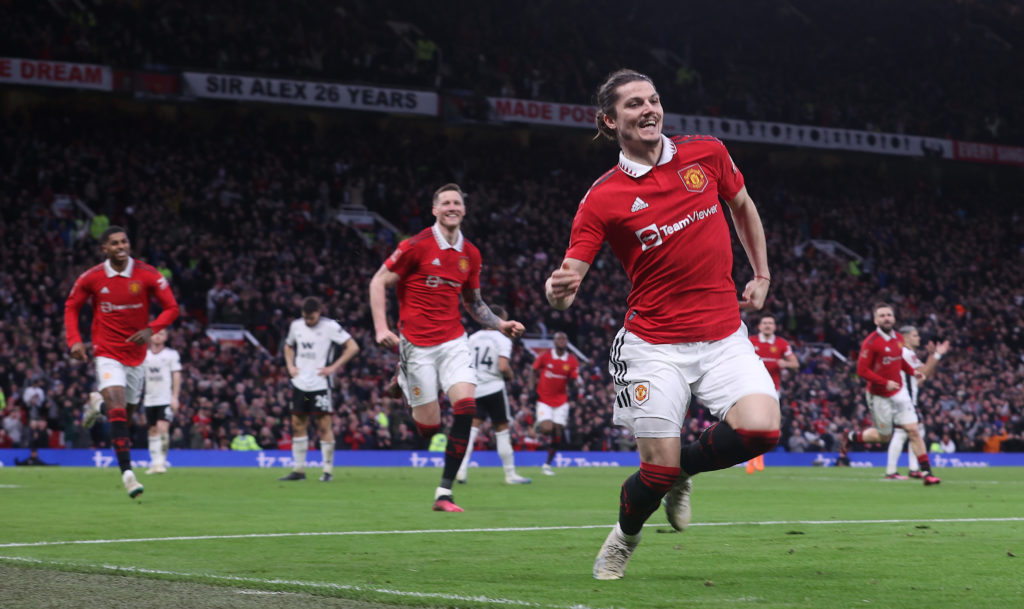 Sabitzer open minded on his future
Marcel Sabitzer spoke to The Mail about his time at Manchester United so far and said he is enjoying it.
The midfielder is open minded over his future, giving little away, but this is understandable as he does not want to annoy his employers Bayern.
He said: "Whatever happens in the summer, we will see. I had to make a quick decision in January. I was focused on this, it was clear it is just a loan until the summer. I take every game as it comes. I'm very happy to be here. I will give 100 per cent.
"I am very happy to be part of this team, this amazing club, and I feel very welcomed. I am very happy at the moment."
Sabitzer says he is enjoying English football and believes he is well suited to what Erik ten Hag is asking of him.
He said: "I can play all over midfield, I think. I like to do the dirty work. I like to run, to go forward, box-to-box movements. A lot of transitions and high-intensity games are what I am having here."
Sabitzer also impressed with his post-game interview after the win over Fulham, when he shut down suggestions United did not deserve to win by pointing out the team scored three goals.
Sunday's game was a big moment for him to step up and he did so. Christian Eriksen may return after the international break, which could complicate his game time, but Casemiro's suspension is a reminder to expect the unexpected, and Sabitzer is a very useful player to have.
Related Topics
Have something to tell us about this article?
Let us know