Rasmus Hojlund has been undergoing medical tests for the last two days at Carrington ahead of his £64million move.
An agreement was reached on Saturday night for the signing of the the young Danish striker from Atalanta.
Then it was said on Tuesday by Sky Sports that Manchester United were working on finalising the deal.
On the same day he was seen arriving at Carrington for his medical tests to be completed.
Many therefore expected an announcement today, however that now seems to be not the case.
Samuel Luckhurst has reported for MEN that the announcement of the transfer has been 'delayed'.
He affirmed that the deal is not in jeopardy but that United could wait and announce him at the weekend.
United play two friendlies this weekend and will still be hopeful of Hojlund's involvement in one of them.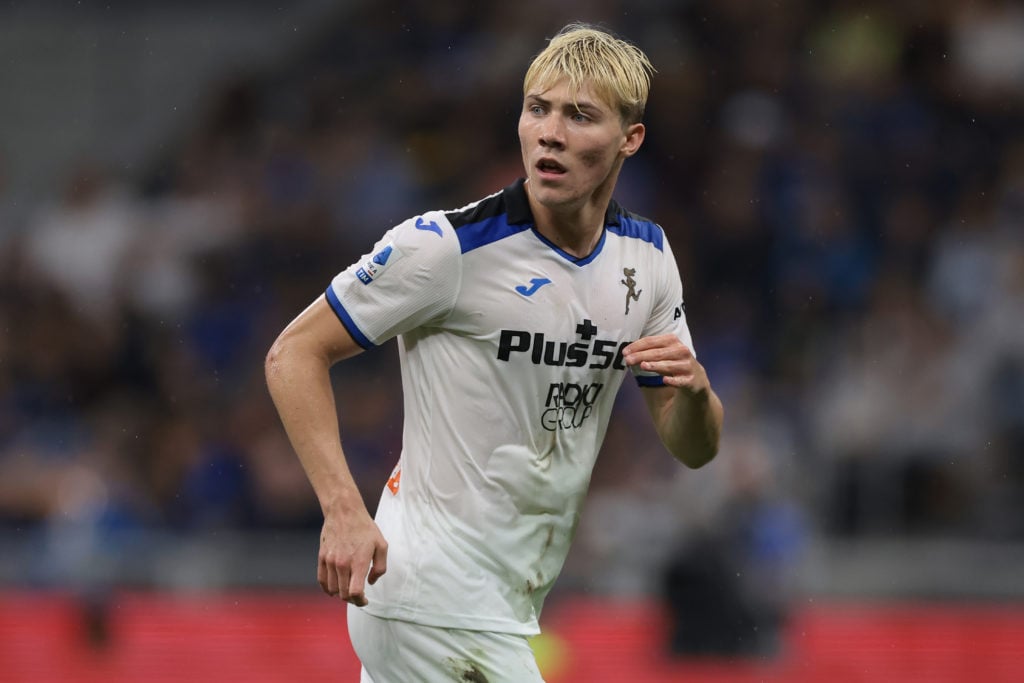 MORE UNITED STORIES
Hojlund teases his announcement
Clearly tired of waiting, the striker has taken matters into his own hands on social media.
Posting on his Facebook, Hojlund has effectively announced himself, as a certain Scandinavian did before.
On his account he posted a photoshopped photo of him in a United kit, although the head was missing.
Clearly trying to maintain some sense of intrigue, and he added the caption 'Soon' followed by a red circle and a hour-glass.
Quite a bold move from the young striker, but it clearly displays his excitement at finalising a move.
The striker Ten Hag wanted
Erik Ten Hag and much of the United squad have been outspoken lately on the persistent need for a striker.
Luke Shaw suggesting it's no secret that a forward is required, especially for him as he has yearned for a clinical striker to finish his incredible crosses for years.
This completes the trio of top priority signings United needed going into the season, therefore Ten Hag should be extremely confident with his squad now.
He is the striker that the boss wanted and we see no reason he won't prove the club right for the huge statement of trust in spending so much on him.
Related Topics