Manchester United are set to tie up a deal to sign Rasmus Hojlund from Serie A side Atalanta.
The deal for Manchester United to sign Rasmus Hojlund is an expensive one. The club will pay an initial £64 million which could rise to £72 million, Sky Sports report.
The move could look like great value in the long run. Hojlund, 20, has the potential to become a mega-star.
How many times have we seen clubs sign talented young strikers, and wished Manchester United had the foresight to sign them before their value soared? Victor Osimhen, valued at £140 million, is a case in point.
Even so, the question of value will be brought up repeatedly by pundits this season and next, until Hojlund demonstrates he was money well spent, by a club which has not often invested wisely.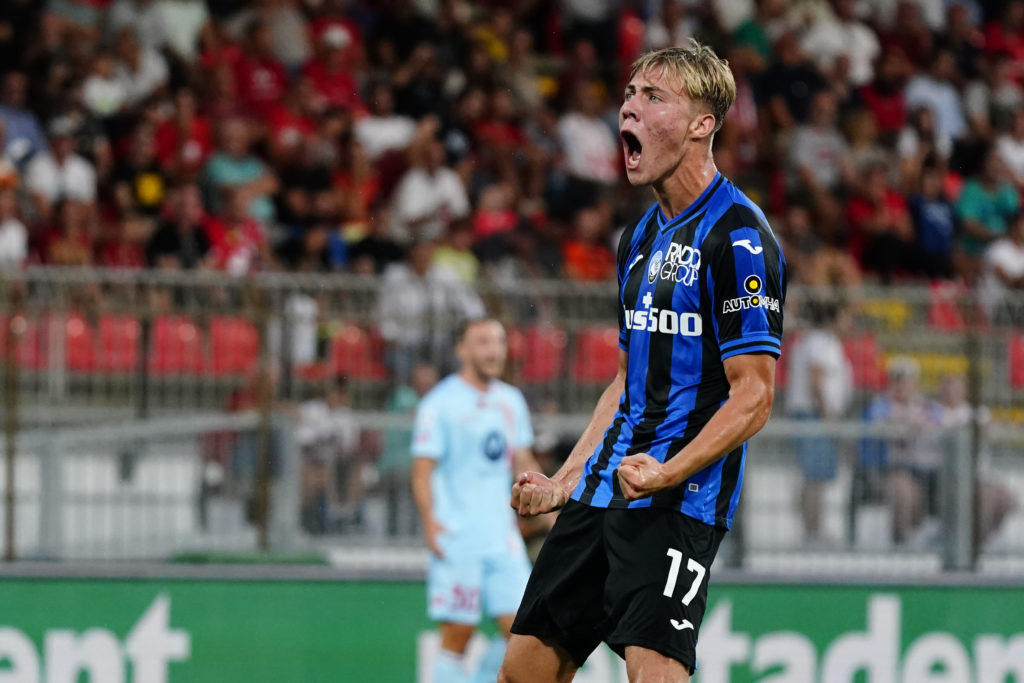 Manchester United win Rasmus Hojlund race
Manchester United were not bidding against themselves in the race to sign Rasmus Hojlund. There was competition from Ligue 1 champions Paris Saint-Germain.
Hojlund did not entertain PSG's interest, as he was so single-mindedly focused on signing for Manchester United,  L'Equipe reported.
It speaks volumes of Hojlund's ability, that he was the striker PSG had set their sights on as a replacement for superstar forward Kylian Mbappe.
MORE UNITED STORIES
Mbappe's departure is expected, with the France international striker determined to force through an exit to Real Madrid, The Times report.
The forward hopes to secure an exit this summer, rather than wait until next year.This has left PSG in need of a new striker, having already lost Lionel Messi too.
Rasmus Hojlund was their chosen replacement for Mbappe, with The Athletic reporting they submitted a substantial offer for the Dane.
While Manchester United ended up paying a little more, it speaks volumes to Hojlund's quality that he was identified as Mbappe's replacement.
Mbappe was only 18 when he was snapped up by PSG. This was in 2017 before he had gone on to inspire France to a World Cup win. Hojlund was their latest attempt at signing a future superstar.
READ: Confirmed Manchester United transfers in, out, loans, releases, youth for 2023/24
Manchester United hope to strike it rich
Manchester United have not taken enough shots at signing young strikers in recent years. Anthony Martial was the last.
Afterwards, the club have relied upon short-term solutions, from Zlatan Ibrahimovic to Edinson Cavani, from Odion Ighalo to Cristiano Ronaldo.
This quick-fix strategy has seen the club miss out on numerous bright young talents. Club legend Ryan Giggs told The Times that he even advised the club to sign Kylian Mbappe while he was at Monaco.  
There is no guarantee Hojlund will be anywhere as successful as Mbappe, but the fact PSG believed he could, is vindication for United's talent ID, and an indicator that the fee paid could eventually represent a bargain.
Related Topics