Manchester United are being linked with a move for Watford winger Ismaila Sarr.
The Independent claim intermediaries on behalf of United have made contact with Watford over Sarr.
The report states Watford want £30 million for Sarr, a fee similar the one they paid Rennes last season.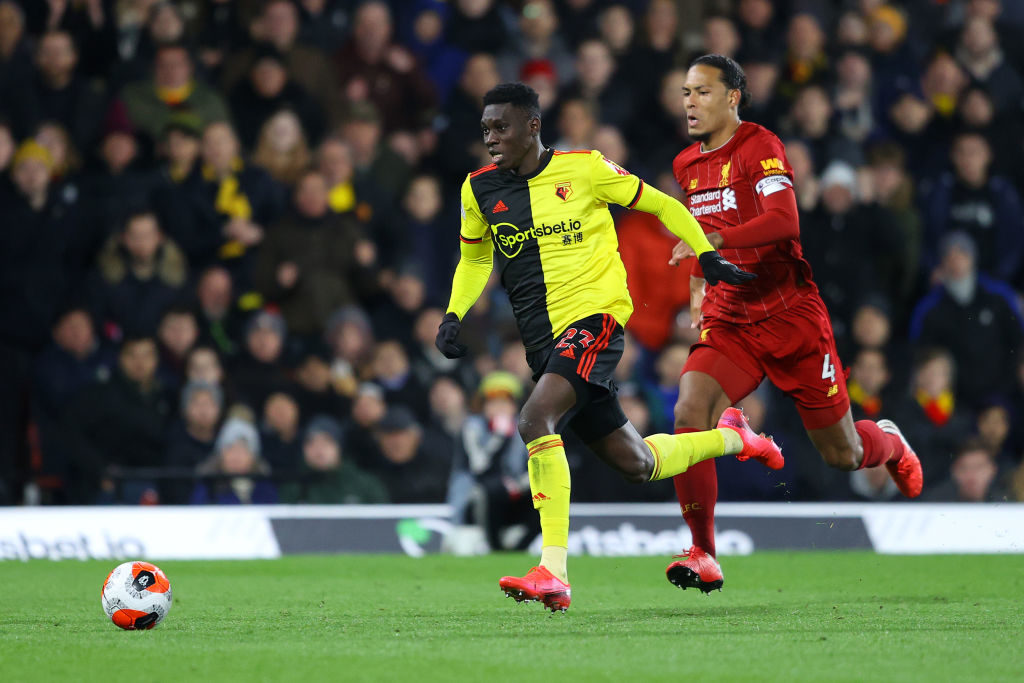 A big talent
Sarr becomes an option because of Watford's relegation. Had they survived, his price could have soared further.
In his first season in the Premier League he showed his talent, helping Watford to beat Liverpool with two goals in a shock 3-0 win.
He even scored against United at Vicarage Road, also winning a penalty from Aaron Wan-Bissaka.
Sarr, 21, is very inconsistent though. He ended the season with five goals and four assists.
Before earning his move to Watford, Sarr scored 13 times and provided 11 assists for Rennes in 2018/19.
MORE UNITED STORIES
Gary Neville is a fan
Speaking on his own podcast in July, Gary Neville recommended Sarr as a possible signing.
Neville said: "Manchester United need a right winger. He's a big, big talent, honestly he really is. He'll be sought after and Watford will, I'm sure, cash in if they get the right bid.
"I always think, particularly as a wide player, what would I have not wanted to have played against? The first thing is pace. And then you've got to think about, can he use his pace?
'Well yes he can, because he makes really good quality runs: the spin in behind, straight, but also the run inside in between full-back and centre back – which I always think is the most difficult to mark."
Something for United to think about
When agents are involved, you become immediately suspicious of whether United are really interested or being used.
Taking this at face value however, it would appear United are doing some due diligence on possible alternatives to Jadon Sancho.
Sarr is not Sancho, but for a fraction of the price, he gives United something to think about if a far more expensive deal for the Dortmund winger is not possible.
At just £30 million, Sarr would be an interesting addition, if his low price tag also allows United to sign another couple of players too.
On his own, he would feel like an underwhelming end to the window, whether that is fair to him or not.
Related Topics