Manchester United signed the striker Erik ten Hag wanted earlier this month, completing a deal to sign Rasmus Hojlund.
Rasmus Hojlund is the rising star whose meteoric rise has shown no sign of slowing down. Many have compared his physique, blond hair and style of play to Erling Haaland, and his career path has gone a similar way too.
Haaland left Molde, stopped off at Red Bull Salzburg, spent a couple of years at Borussia Dortmund, before moving to the Premier League with Manchester City.
Hojlund began at Copenhagen, spent a few months at Sturm Graz, before signing for Atalanta last summer. One year later he is at Manchester United.
READ: Confirmed Manchester United transfers in, out, loans, releases, youth for 2023/24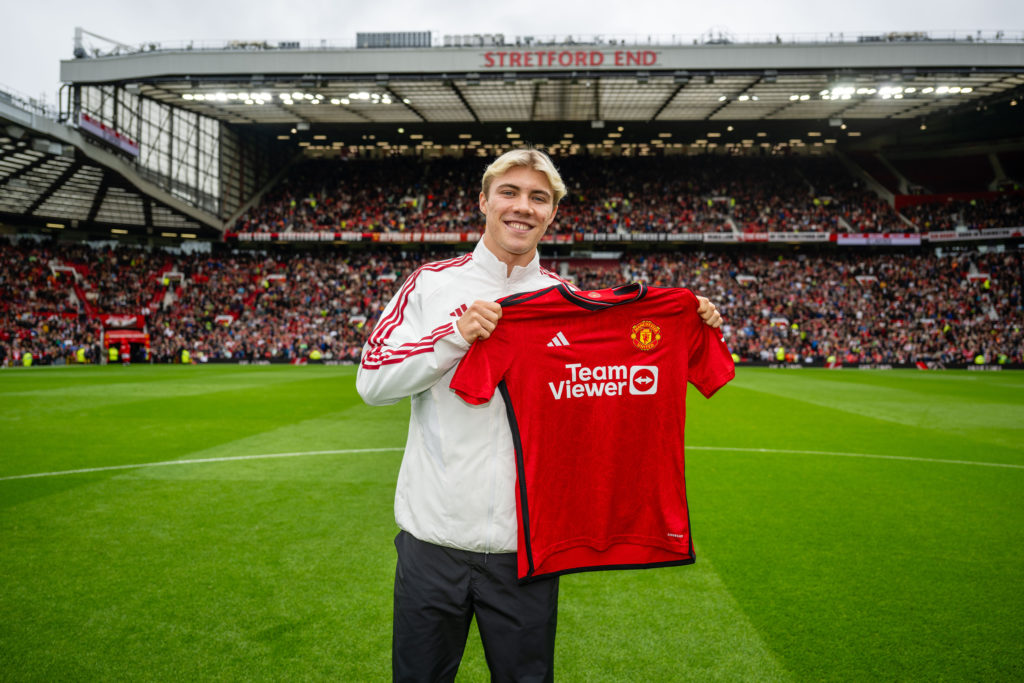 Gasperini still gutted by Hojlund exit
Rasmus Hojlund is a special talent, that's why Manchester United spent £64 million on him. Atalanta quite naturally wish they had been able to benefit from him for longer than just the one season.
It is a disappointment which was expressed by manager Gian Piero Gasperini over the weekend.
Gasperini told Gazzetta dello Sport he is still feeling the impact of Hojlund's exit.
MORE UNITED STORIES
He said: "It is clear that our market has been turned upside down by the sale of Hojlund, which we had no plans to sell." 
Atalanta will likely be working all the way up to the transfer deadline to spend the Hojlund funds.
Gasperini added: "The club knows it. The squad needs to be completed."
Atalanta's season kicks off away to Sassuolo next Sunday. At the weekend they played a friendly with Juventus and drew 0-0.
Ten Hag delighted by Hojlund arrival
The other side of the coin, and the one which matters to Manchester United, is that Red Devils boss Erik ten Hag is thrilled by his arrival.
While the Dane has a small injury to overcome before he can make his debut, Ten Hag is convinced his new striker will bring important qualities to his side.
Speaking to club media, Ten Hag said: "He is really a front man, very direct to the goal.
"A very good presser, a physical presence and I think in the balance of this squad we needed that.
"Alongside Rashford, [he is] another player who is direct and can score goals and that is all in his mind – he wants to score goals."
Related Topics